Managed WordPress Ecommerce Hosting
Build more store for less — with over 75 free WooCommerce extensions.
Quickly set up a customized, fully-featured store for less than $25.00 per month.
$99.99/mo
$29.99/mo when you renew*
Build the exact store for your clients' needs.
Create their store with WooCommerce, the world's most popular open-source ecommerce solution, and get over 50,000 WordPress plug-ins and 10,000 themes for near-infinite flexibility.
Top paid WooCommerce extensions come free with GoDaddy.
That's right, over 75 premium extensions are included to customize the online store for the experience their business needs — product add-ons, shipping rates, Google Analytics, memberships (and more) are free for as long as you host your store with us.
Get started quickly with everything you need.
With a streamlined set-up and fewer steps, your client's store gets online quickly. WordPress is automatically installed with a WooCommerce store. Plus, you get a domain, SEO optimizer, daily back-ups and top-notch security.
Better together — WooCommerce and you.
Our WordPress Ecommerce Hosting with WooCommerce gives you the freedom to sell anything, anywhere online – from physical products to digital downloads, services and subscriptions.
We've integrated WooCommerce into our Managed WordPress platform for you to choose from over 75 premium WooCommerce Storefront themes and extensions included in your plan— at no extra charge — for as long as you host your ecommerce store with us.
GoDaddy Payments
Give shoppers more ways to pay — and clients a faster way to get paid.
Introducing GoDaddy Payments, the fast, secure way to get paid — we're talking next-business-day fast.
GoDaddy Payments is seamlessly integrated with your client's WooCommerce store to accept major credit and debit cards online for a low fee of 2.3% + $0.30 per transaction.
Included in WordPress Ecommerce Hosting:
Unlimited visitors, storage and product listings for 1 store.
Free access to over 75 premium WooCommerce extensions.
SEO optimizer to increase traffic.
Daily malware scans, removal and hack repair.
1-click staging environment for testing.
GoDaddy Payments - simple setup and next-business-day payout.



Free domain ($11.99/yr value). For the life of the plan.
Free Business Email – 1st year.
Daily backups (on-demand and downloadable).
Automatic WordPress core updates and security patching.
Free SSL installed and configured.
CDN Boost for faster page load times.
Power up — with over 75 premium WooCommerce extensions — free with GoDaddy Managed WordPress Ecommerce.
Cart and Checkout
We offer a wide range of checkout options, including WooCommerce Checkout Add-ons, for your clients to boost revenue at the point of sale.
Marketing
Offer your clients many marketing options, like Product Add-Ons. Get gift wrapping, special messages, managing product vendors and other marketing enhancements.
Merchandising
With a full breadth of Merchandising add-ons like Nested Category Layout, you can brand, create, assign and list products.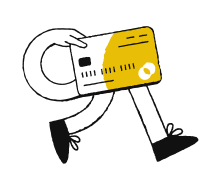 Payments
Accept all major credit and debit cards using built-in GoDaddy Payments — or choose from even more payment options.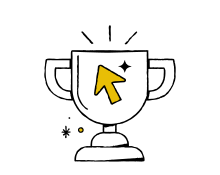 Products
Useful tools to help add products and manage your inventory – such as Software Add-ons.
Services
Give your customers' options to sell products and services with tools like WooCommerce Subscriptions.
Shipping
Choose from over a dozen shipping options, including USPS Shipping Method to handle both domestic and international parcels. Print barcodes, generate unique barcode for each order.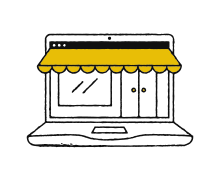 Store Management
Utilize add-ons for total management oversight; store customer information, track costs and profit and track advanced ecommerce events with WooCommerce Google Analytics Pro.
The Hub by GoDaddy Pro
The free, integrated home for all your projects.  
Join GoDaddy Pro for free access to the Hub, an all-in-one spot to manage your projects and collaborate with clients.

Frequently asked questions:
Why is this better than just installing WordPress and WooCommerce myself?
The most significant benefits are 75 premium WooCommerce extensions worth nearly $6,000.00. These extensions make it easy to add Google Analytics, calculate shipping, track shipments, sell subscriptions, offer product add-ons, book appointments and much, much more. Outside of our Managed WordPress Ecommerce Hosting, this type of functionality can cost hundreds or even thousands annually. GoDaddy offers all of them for free as part of your plan.
What WooCommerce extensions are included?
Over 75 WooCommerce premium extensions are included with your plan. These extensions make every aspect of creating your online store easier, including cart and checkout, payments, shipping, marketing, products, services, merchandising and store management.
I don't sell physical goods. Is this plan right for me?
Yes! We offer plenty of options to make selling physical goods easier, we also include extensions designed for service businesses. Download digital goods, book appointments, sell subscriptions and more – all included as part of your Managed WordPress Ecommerce Hosting plan.
What payment providers can I use with WooCommerce?
WooCommerce has extensions to enable the world's most popular payment providers. Included with your GoDaddy plan are providers like Authorize.net, Chase Paymentech, Global Payments and several more.
Is GoDaddy's Managed WordPress Ecommerce plan PCI compliant?
Yes. Using the WooCommerce payment extension, our plan meets the Payment Card Industry Data Security Standards.
How does Managed WordPress Ecommerce Hosting differ from other installations?
We start you out with the latest version of WordPress, the same one you'd download from WordPress.org. What makes GoDaddy's Managed WordPress Ecommerce Hosting solution different is what comes next; we handle the WordPress installation, automatically install updates and keep everything running smoothly, while still ensuring your client's site enjoys wicked-fast speeds all on a platform designed for optimal WordPress performance. You never have to hassle with installing another update or worry about running an outdated or compromised version of WordPress.
Can I transfer my WordPress hosting to GoDaddy?
Yes. You can migrate your client's site over to GoDaddy WordPress Ecommerce Hosting with the integrated migration tool. Either move it to your domain name or put it on a temporary domain, then just do a quick review and you're ready to publish.
Do I need to set up my database?
No. With our WordPress Ecommerce Hosting, we take care of everything, so the process is as easy as possible for you. Once you've purchased your plan, you can immediately create your client's website or start blogging.
Can I call GoDaddy for WordPress Ecommerce Hosting support questions?
Absolutely. Our expert, friendly and helpful support staff is here all the time. Just give us a call whenever you've got a question and we'll help you out. It's all a part of the process.
What is GoDaddy Payments?
GoDaddy Payments is our built-in payment gateway for GoDaddy's Online Store and Managed WordPress Ecommerce solution. With GoDaddy Payments, you can take all major online debit and credit card payments on your website and manage all your online orders and payments from a single dashboard.