The fast, secure way to get paid.
Give your customers more ways to pay — and yourself a faster way to get paid, thanks to our new GoDaddy Payments.
Fast payout
When a customer buys something from your website, you'll get the money by the next business day.
Simple setup
Start accepting payments online in minutes, thanks to a streamlined verification process and seamless integration with your store.
Always secure
Our payment platform follows strict PCI compliance standards and uses advanced encryption to conceal your business and customers' info.
Simplify your day-to-day by managing it all in one place.
Keep track of everything — like orders, refunds and deposits — from one integrated dashboard. 
We don't believe in hidden fees.
Pay a low online payment processing fee of 2.9% + 30c per transaction. No long-term contracts, monthly minimums or surprise fees.
Let customers pay the way they want.
Make shopping your site easy and flexible for customers by accepting all major credit and debit cards online.
Create your online store today, get paid tomorrow.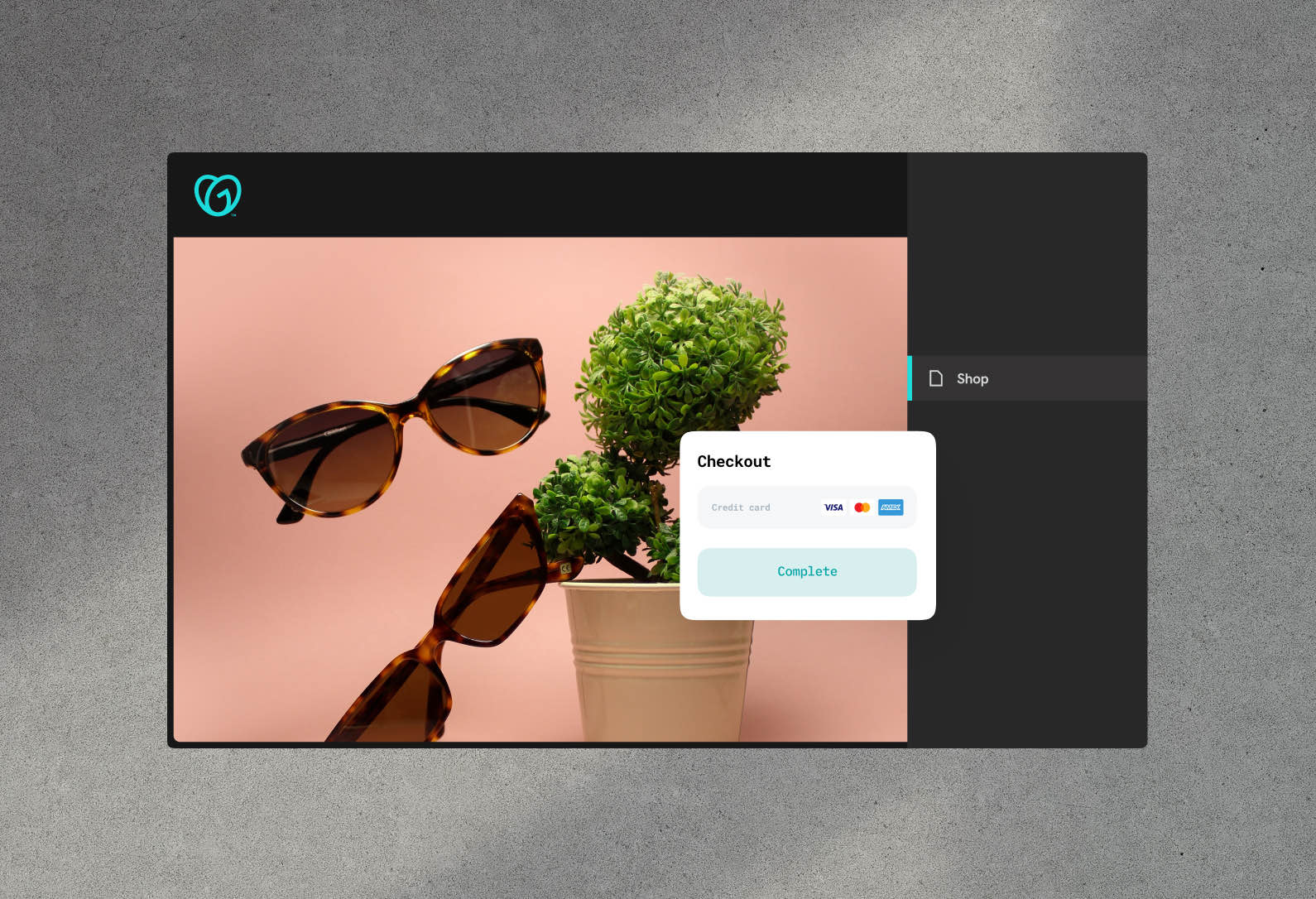 GoDaddy Payments coming soon
Start with our Online Store builder.
Set up your free store with one of 100+ gorgeous, mobile-friendly templates in our easy-to-use builder. Upgrade to start selling. We currently offer standard payment processors, but we'll let you know when our new GoDaddy Payments are available in Online Store.
No credit card required. Free to build.
$17.49
/mo to start selling.*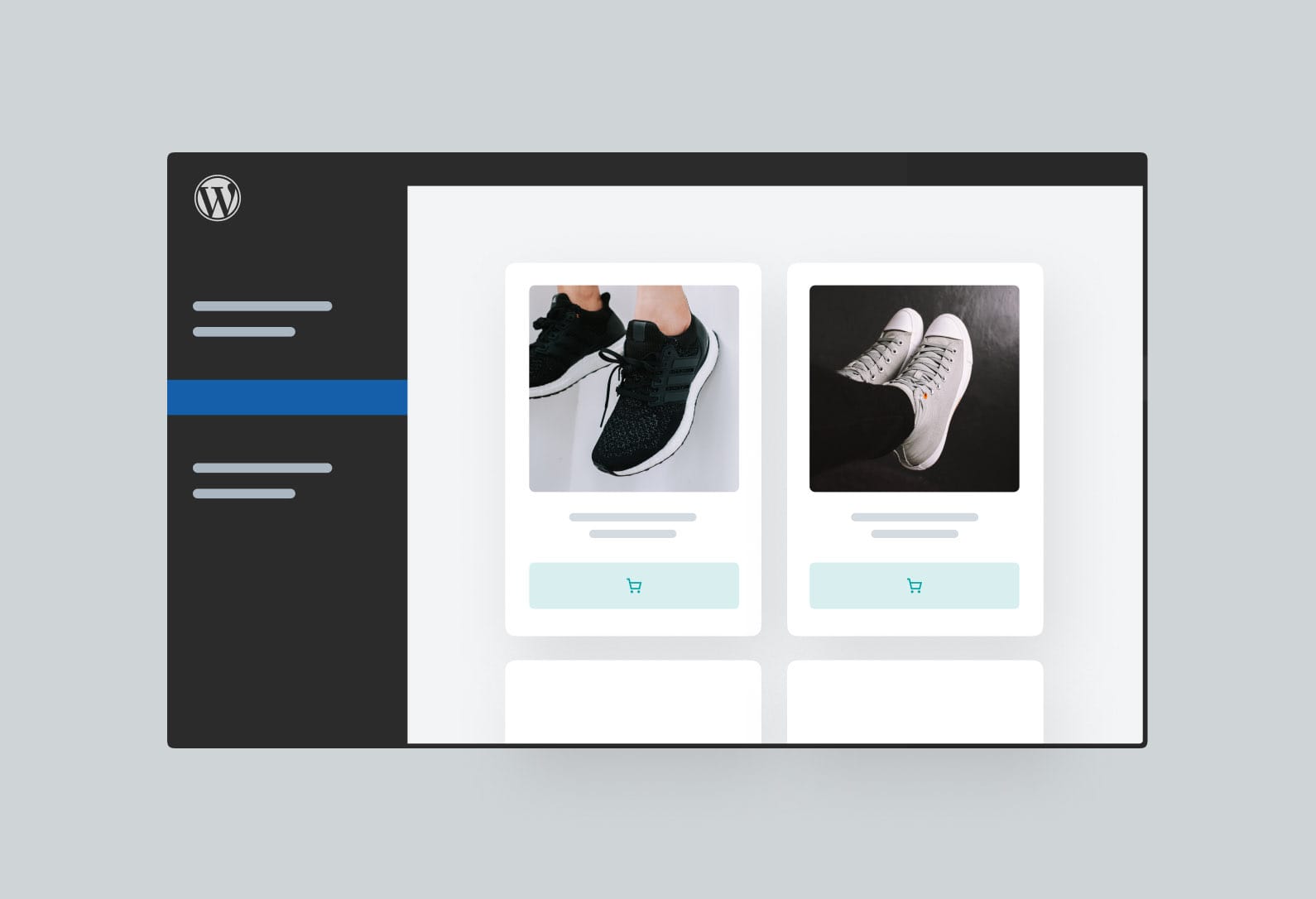 GoDaddy Payments available now
We love to help. Seriously.
Still not sure what you need? Give us a call. We're happy to help, even if you're not a customer. We're here 24/7/365. Call anytime.
480-463-8386
How does online payment processing work?
When a customer makes a purchase on your website or online store with a credit or debit card, the payment processor integrated with your website verifies that the card details are accurate and the funds available for the purchase. If the transaction is approved, the funds are transferred from the customer's card issuing bank into your bank account, typically within 1-2 days.


What is GoDaddy Payments?
GoDaddy Payments is our built-in payment solution for GoDaddy's Online Store and Managed WordPress Ecommerce solution. With GoDaddy Payments, you can take online debit and credit card payments on your website and manage all your online orders and payments from a single dashboard.

Why should I choose GoDaddy Payments?
With GoDaddy Payments, setup is quick, pricing is simple and fair, and you can get paid as fast as the next business day. Payments and business data are kept secure with the strictest PCI compliance standards. GoDaddy Payments is integrated with our website solutions allowing you to manage your online orders and payments in one place, from a single dashboard. Plus, GoDaddy Guides are available 24x7 to provide support when you need it. 

How do I use GoDaddy Payments on my website?
You have three choices with GoDaddy: 
Start building your online store for free with Websites + Marketing. You can select GoDaddy Payments as your payment processor as part of the store setup. Once the store is setup, you can upgrade to a paid eCommerce plan to start selling and accepting payments on your website.

If you wish to build an online store using WordPress and need a high degree of customization with free WooCommerce premium extensions, you can choose GoDaddy's Managed WordPress Ecommerce solution and select "GoDaddy Payments" as your credit card processor.

If you already have a WooCommerce online store you can add the

Poynt

– a GoDaddy Brand for WooCommerce

payments plugin.
How do I integrate GoDaddy Payments with my WooCommerce account?
If you are building a new WooCommerce store, the best way to add GoDaddy Payments is to use our Managed WordPress Ecommerce hosting plan which has a WooCommerce store already enabled and GoDaddy Payments as a built-in payments option.

If you have an existing WooCommerce store, the best way to use GoDaddy as your payments provider is to download and activate the Poynt – a GoDaddy Brand for WooCommerce plugin.

Can I use GoDaddy Payments with my current website outside of GoDaddy?
If you have an existing WooCommerce store hosted by another provider, you can add payments processing by downloading and installing the Poynt – a GoDaddy Brand for WooCommerce from wordpress.org.

What payment methods are supported by GoDaddy Payments?
With GoDaddy Payments, your customers can pay using all major credit & debit cards including Visa, Mastercard, American Express, and Discover.

Will I be charged any fees to use GoDaddy Payments?
There are no setup fees with GoDaddy Payments and no long-term contracts. Just pay a low fee of 2.9% + $0.30 per transaction with no monthly minimums or any kind of hidden fees. Your website hosting fees associated with Websites + Marketing and Managed WordPress Ecommerce are additional.

Can GoDaddy Payments be used by businesses based outside of the US?
Today, GoDaddy Payments is only available to US-based businesses.
How long does it take to get approved with GoDaddy Payments?
Many applications receive instant approval so you can start taking payment immediately. In some cases, we may request additional information where approval can take up to 1 business day.
Does GoDaddy Payments offer additional security like fraud protection?
Today we don't offer additional fraud protection services. We monitor transactions to catch unusual activity and notify the merchant of potential fraud. The merchant is still liable for chargebacks.
Third-party logos and marks are registered trademarks of their respective owners. All rights reserved.