Why you need to register a domain name.
The perfect domain lets people know at a glance why you're online (and why you're awesome). Use the domain search bar and find the right domain now to grab more attention and visitors.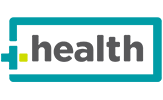 Starting at
‪$39.99*‬
was ‪$99.99*‬

Starting at
‪$14.99*‬
was ‪$22.99*‬

2-year purchase required. 2nd year billed at ‪$22.99*‬

Starting at
‪$0.99*‬
was ‪$79.99*‬
Starting at
‪$9.99*‬
was ‪$104.99*‬
Starting at
‪$0.99*‬
was ‪$44.99*‬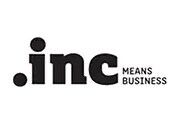 Starting at
‪$999.99*‬
was ‪$3,999.99*‬
Why buy a domain with GoDaddy.
GoDaddy is the world's largest domain registrar, and 21+ million customers trust us with 84+ million domains.
Domains include free domain privacy forever.**
24/7 phone and chat support. Talk to a real person in your preferred language.
Simple domain set up. You don't need any technical skills.
Easily find available domains from over 500 domain extensions.
Up to 100 subdomains to create a custom web address.
Real-time monitoring to make sure you're always up and running.
Quick, simple tools to forward your domains to any existing website.
NEW! Start accepting payments immediately without a website. Only GoDaddy provides a pay link branded with your domain for free.
Buy domain names for investing.
Live the leisurely life of a domain investor - with a little help from GoDaddy. We provide you with the tools and resources you need to grow your domain portfolio and start turning profits.