Why you need to register a domain name.
The perfect domain lets people know at a glance why you're online (and why you're awesome). Use the domain search bar and find the right domain now to grab more attention and visitors.
Starting at
‪$0.99*‬
was ‪$21.99*‬

Starting at
‪$14.99*‬
was ‪$22.99*‬
Starting at
‪$11.99‬
was ‪$23.99‬
Starting at
‪$1.99*‬
was ‪$39.99*‬
Starting at
‪$1.99*‬
was ‪$44.99*‬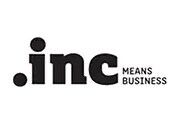 Starting at
‪$999.99*‬
was ‪$3,999.99*‬
Why buy a domain with GoDaddy.
GoDaddy is the world's largest domain registrar, and 21+ million customers trust us with 84+ million domains.
Domains include free domain privacy forever.**
24/7 phone and chat support. Talk to a real person in your preferred language.
Simple domain set up. You don't need any technical skills.
Easily find available domains from over 500 domain extensions.
Up to 100 subdomains to create a custom web address.
Real-time monitoring to make sure you're always up and running.
Quick, simple tools to forward your domains to any existing website.
NEW! Start accepting payments immediately without a website. Only GoDaddy provides a pay link branded with your domain for free.
Buy a domain name. Sell it for profit.
Imagine logging into work from the beach — or maybe just your couch. That's the life of a domain investor, and we can help you make your way doing the same thing.
Domain Investing
If you register a domain name and believe it's worth more than you paid, go here for resources to maximize your sale. You'll find a wealth of resources to get your domain investing career started the right way.
Discount Domain Club
Got the hang of buying low and selling high? Join the Discount Domain Club for amazing deals on the hottest domains on the market today. You'll get up to 60% off domain registration, as well as valuable tools at no cost.
Domain Auction
When you get your hands on a distinctive domain, join our Domain Auctions to make the sure you score top dollar on the open market. You'll get to list your own domains, as well as check what other domain names are fetching.
Control your online identity with a Personal Domain. Free forwarding to your Facebook, LinkedIn, Tumblr or Twitter page. No technical skills required.


Register the domain that's specific to you.
Domain Privacy & Protection
Free domain privacy, forever.
GoDaddy domains include free domain privacy** to guard your personal info by replacing it with proxy info in the public WHOIS directory. We also prevent spam with private email for domain inquiries. 

Plus, our Full and Ultimate Domain Protection plans include protection against domain hijackers and prevention of honest mistakes like accidental expirations and transfers. They also guard against unauthorized access.
Online Payable Domains
Only at GoDaddy – Payable Domains
Let customers pay you from anywhere with quick, sharable pay links branded with your domain name – no website needed. Only GoDaddy provides a pay link branded with your domain for free.

You'll build your brand with every payment thanks to the shorter, more memorable link and a customizable checkout page. And our transaction fees are the lowest compared to other leading providers – 2.3% + $0.30 per online transaction – so you keep more of what you earn.
Trusted by 21+ million customers around the world.
The best place to get your domain
The best place to get your domain. Knowledgeable Representatives that help you directly and to the point. You save both time and money with GoDaddy
JOSE PEREZ
Go Daddy is the only way to go.
Go Daddy has been great to get my domain name set up. Easy process and great customer support. Great deals. 3 year and was able to use coupons.
Brewciferbeers
We chose GoDaddy
We chose GoDaddy because it's a company we have been familiar with for years. Searching for a domain was super easy and checkout was just abs simple.
Dustin Theriot
I have bought 5 domain names through…
I have bought 5 domain names through GoDaddy, started out getting my name .com then got all my kids names and my business, seem easy to deal with and I have never had a problem. If you have no idea what your doing I can recommend them, they make it easy.
Andy Cantrell
Go Daddy is quick and efficient
Go Daddy is quick and efficient. It's easy to point your domain name where you want it to go. The renewal - if you sign up for it - is automatic and seamless. All in all, Go Daddy is so easy!
Cissy
I have always used GoDaddy for domain…
I have always used GoDaddy for domain names. They are the best source. When I have needed to call their support team they have always been extremely helpful!
J. Sheinin
I Will Only Use GoDaddy for my Domains
GoDaddy is the best domain company I have used. Checking availability, purchasing, identity protection, transferring, all of it is super simple and there are step-by-step instructions for all of it.
Eliott Cox
The best place to buy domains
The best place to buy domains! Top class service! I highly recommend it!
Alexandru Piscu
Creating a domain is super easy with…
Creating a domain is super easy with GoDaddy. And, options are given if your dream domain is taken. Great service.
Rochelle Brooks
GoDaddy is the best
GoDaddy is the best. I always trust them to buy a domain.
Isaac Gounton
We love to help. Seriously.
Still not sure what you need? Give us a call. We're happy to help, even if you're not a customer. Call us at 1-480-366-3546 and we'll chat — or get back to you as soon as we can.
What is a domain name and why do I need one?
A domain name is what people type into a browser to find a website - similar to how you use a street address to find a building. Every website, server, or digital device that is connected to the Internet has an assigned IP address that you can use to see or visit it. This IP address is a long string of numbers and letters that would be very difficult for people to memorize, so a domain name is simply a human-friendly version of that IP address.
When you type a domain name - like www.godaddy.com or www.google.com - into your browser, the domain name system, or DNS, takes this domain and translates it into its IP address, allowing the associated website to be found.
In this sense, GoDaddy can help you find a domain name that best suits your business so you can easily promote your website.
Having your own domain name can help you appear more legitimate to people who search for you or your business online. With a domain name, you can:
How do I search for a domain name?
Simply enter the web address you want to register into the search box. If the name you entered has already been registered, we'll provide suggestions of alternative names. If the domain is available, follow the on-screen instructions to complete the registration process.
How do I check if a domain is available?
To check if a domain name is available, just type it in GoDaddy's search bar and we'll tell you immediately if someone else already owns it.
If it's taken, you can search for your desired domain name using our WHOIS Lookup.
Or try our Domain Broker service, where we can negotiate acquiring the domain from its current owner.
We also offer a Domain Backorder service, where you purchase a backorder credit to give you a chance to get the domain you want when it goes to auction.
What is domain name registration?
Domain name registration is the process of finding a web address (like GoDaddy.com or LilysBikes.com), and then signing up to use it. You technically don't own the domain, but once you've registered it, it's yours alone for as long as you continue paying the annual registration fee.
How do I buy domain names?
Here are the steps to buy domains:
Decide on a domain name extension. The extension is the part at the end of the domain name — .net, .biz, .org or .com, for example.
Think about what business name or specialty you'd like on the other side of the dot. Use our business name generator to find the right one.
Type the domain you want into the box at the top of this page. We'll tell you if that particular domain is available and also show you others you may like better.
Pick a domain, add it to your cart, and check out. You are now the proud owner of your very own domain. As long as it's registered to you, no one else may use it.
How long does my domain name registration last? How do I renew my domain?
How long your domain registration lasts can vary depending on the domain you purchase. Many domain name registrars will allow customers to register domains for 10 years at a time, but typically customers will register domains for one to three years.
If you want to extend your registration, it's easy to renew your domain with GoDaddy. You can choose to manually renew or set up auto-renewal, so you ensure it stays registered to you.
How do I get a free domain name?
Purchase an annual Web Hosting plan or any annual Managed WordPress plan by GoDaddy and you'll automatically qualify for a free domain.
Once you click Add to Cart for a hosting or WordPress plan, you'll be given the option to select monthly or annual terms. Make sure to choose an annual term if you want to get the free domain.
Click Continue with These Options at the bottom of the page to move on to the next step. This is where you'll see a search bar to look for the domain name you want.
Once you've found the name you want, just add the domain to your cart and continue to checkout.
Got any tips on picking a good domain name?
When searching for a good domain name, keep these 4 things in mind:
Reflect your brand. Ideally, your domain name should be your business name, since that's how customers will think of you.
Keep it short. Shorter domain names are easier for customers to remember.
Avoid numbers or hyphens. Customers might not remember to include hyphens, and if they hear your web address with a number, they won't know if you're using the numeral 5 or "five" spelled out. If your business name has a number in it, register both versions – with the number and with the number spelled out.
Register more than one domain. Keep your name safe by registering both common misspellings, as well as various domain extensions, such as .org, .net, .info, etc.