Choose from hundreds of templates.
Find logos tailored to your industry or create your own logo from scratch.
No design skills required.
Customize your logo with easy-to-use tools, as well as 100s of unique graphics and fonts.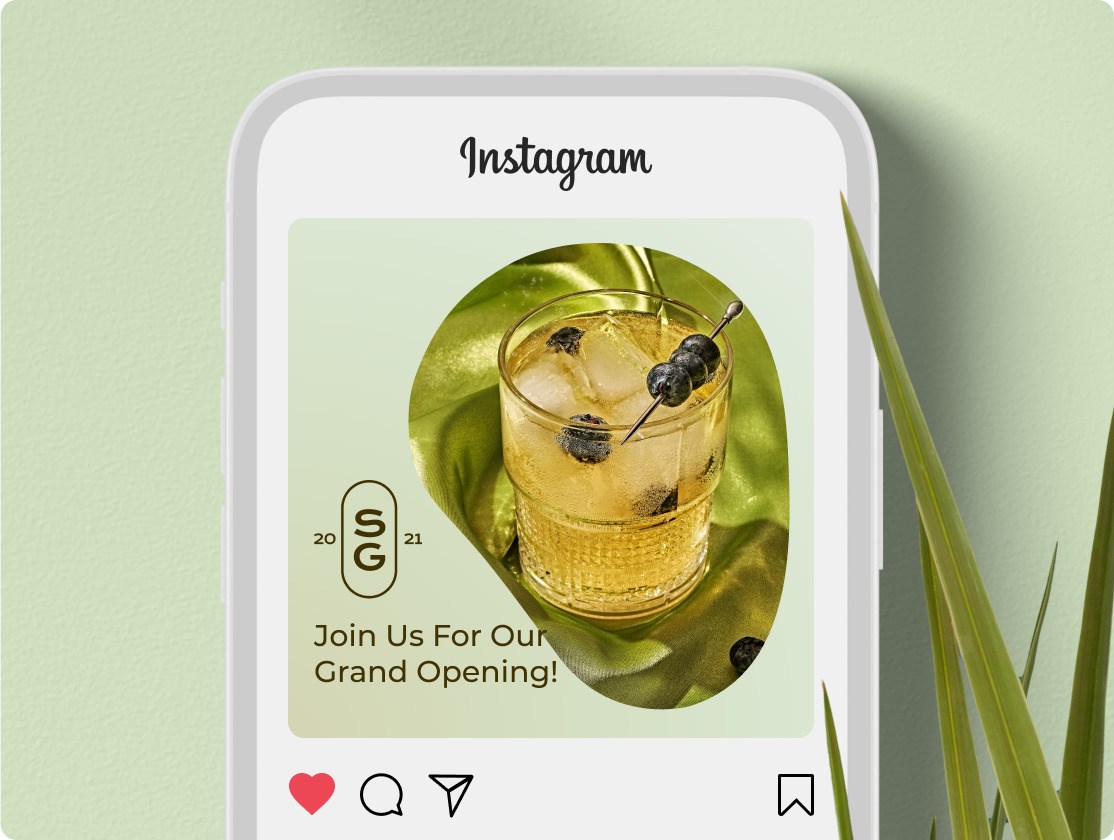 Download or save.
Use your logo everywhere — on all your social posts, your online store, videos, even on merch.
Download the free GoDaddy Studio App
Get creative inspiration and create from anywhere. Scan the QR code to download the App. Available for iOS and Android.
How to create a logo for your brand using GoDaddy templates.
Tips for Designing the Perfect Logo
1. Begin with your brand's personality
Use your brand's identity to help make good font and color choices. Just ask yourself questions like, "If your brand were a person, who would they be?" "What adjectives would you use to describe them?" "Based on those adjectives, which GoDaddy logo maker fonts match your description?"
2. Go for a logotype
You may think you need a logomark – a graphic icon that represents your brand – but consider a logotype instead. By choosing a logotype, your brand name is written out, making it the main attraction and instant advertising no matter where you put it.

3. Use a transparent background
When creating your logo, use a transparent background (the grey grid) so your logo stands out on any image or color background. Here's how: 1) Start project 2) Choose transparent background 3) Create logo 4) Tap Export Settings and choose PNG 5) Save to camera roll – Your logo will show up with a white/grey background but is still transparent.
Get Inspired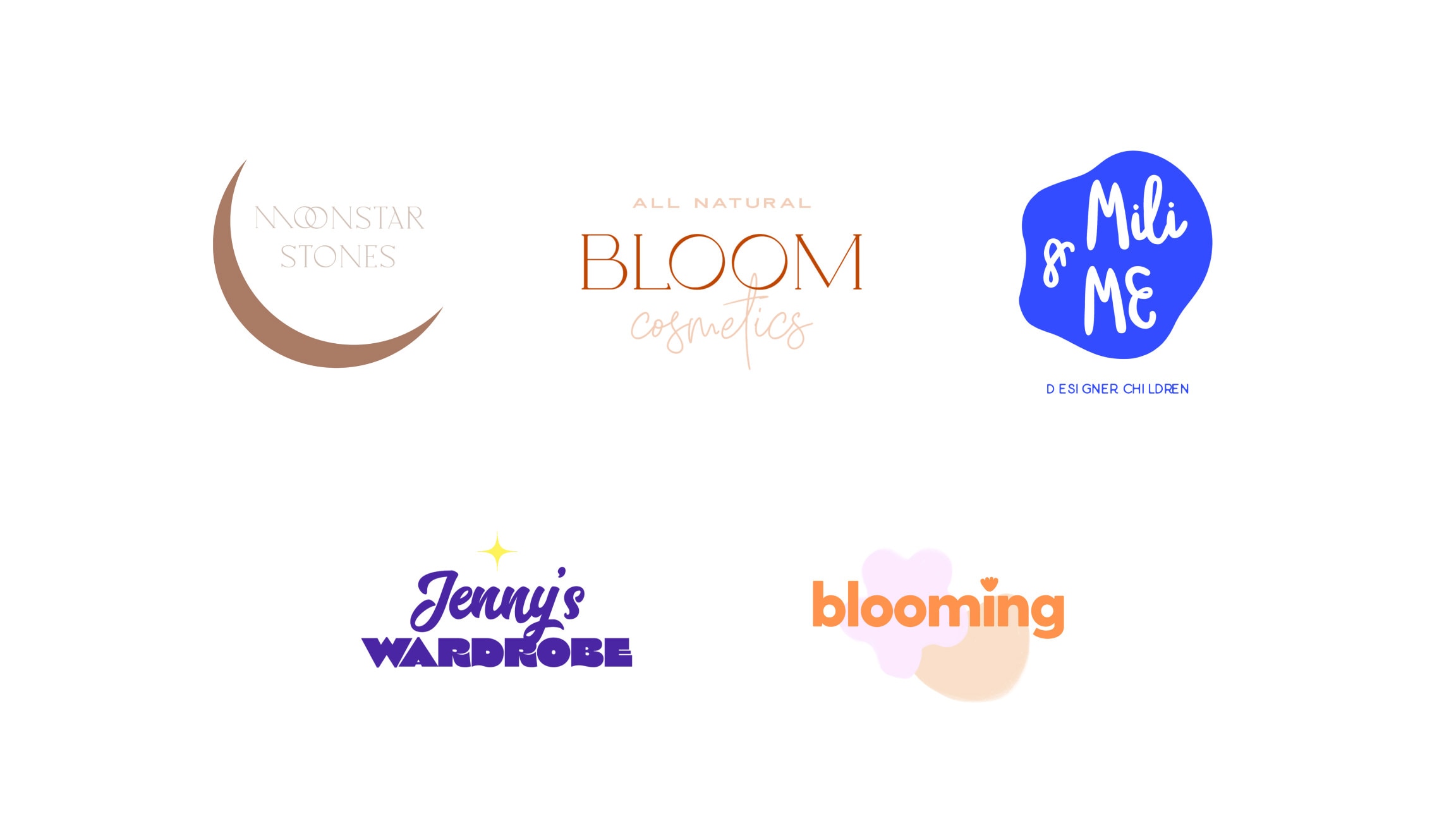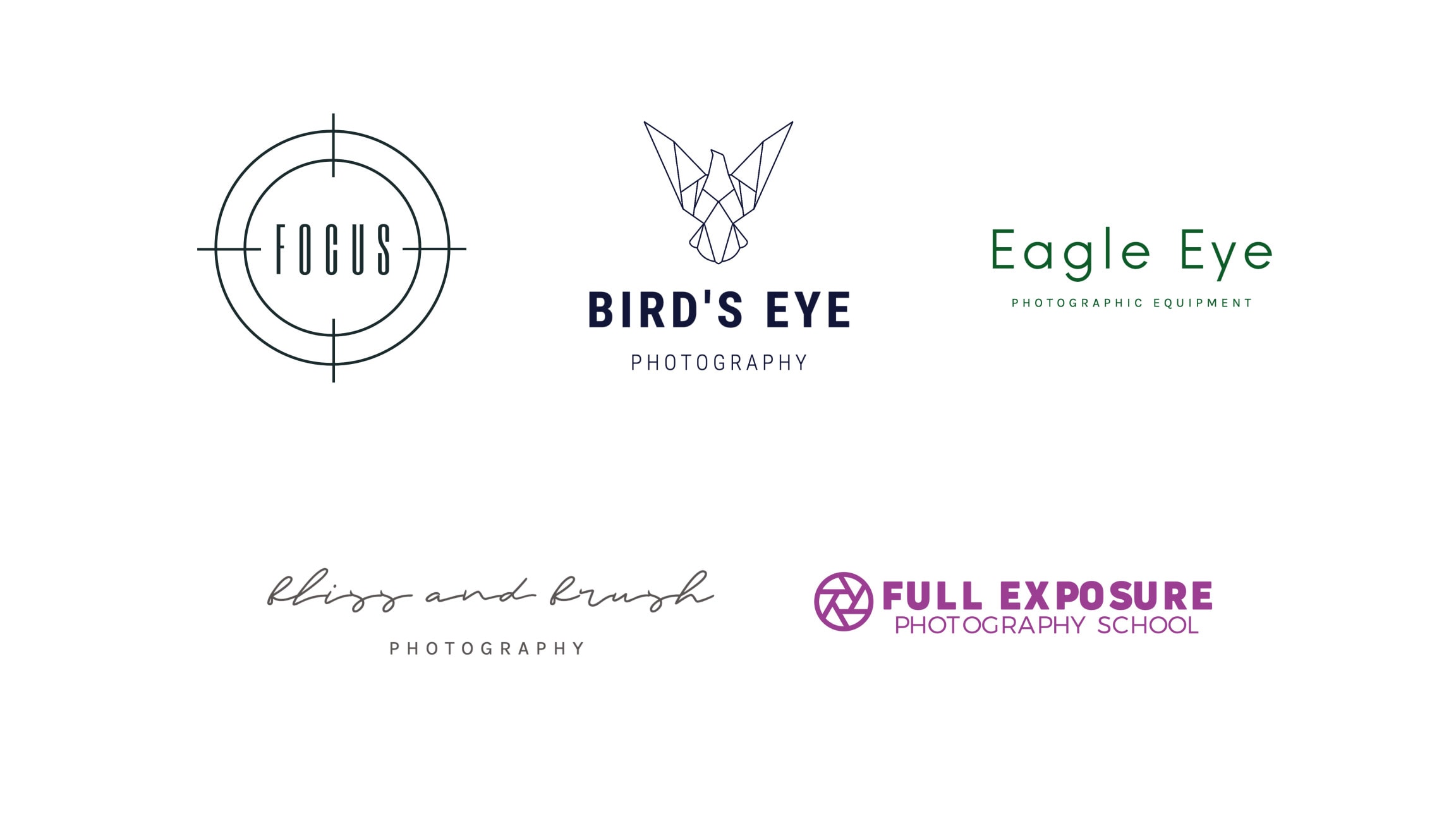 Trusted by 21+ million customers around the world.
Since day one
Since day one, the reps at Godaddy have always been helpful. I have used their service for 7 years very successfully. Website building is pretty easy and so are updates. It's great tool for any business.
Janet Claar
GoDaddy.com is the most comprehensive!
GoDaddy.com is the most comprehensive self-service site for web design from the interface to the customer service!
Liana Smith
Great domain site
Really nice site for domain, and customer care is so helpful
Rajat Solanki
Go Daddy was extremely quick and easy
Go Daddy was extremely quick and easy. I purchased a domain, set up email and website in just under 1 hour.
Thomas Jordan
I love how easy it was to create and…
I love how easy it was to create and maintain our website. I have all the necessary options and it's super convenient to login and make any updates. Our guests say they love how beautiful our website is and easy to navigate.
Marbella Haws
I have been using GoDaddy for 15+ years…
I have been using GoDaddy for 15+ years now and I have never had one bad experience. If I ever have a technical issue, the GoDaddy support team is always there to resolve the issue fast and professionally. I would recommend anyone to them because of their great, product, service and pricing.
Kevn K.
Local Reps & Efficient Web Tools
Being able to have access to a local representative that helped take care of an internal situation for me (I'm not tech savvy) is priceless. GoDaddy's Web+Marketing builder tools have made managing a website extremely efficient to work with and have it professional-looking.
A.J.L.
I love GoDaddy!
I love GoDaddy! I run all of my business e-mail, website, SEO/SEL and social media through their products. We are a small business so budget matters. Their cost for all of these products are great. If I ever need help they are a call away. They make my every day so much easier.
Ripley's Blind & Drapery
Loyal Customer
We've been with GoDaddy from its very beginning, over 30 years. As with many businesses, ours had hurdles to overcome, GoDaddy helped us as we learned what it took to make a statement on the web, necessary for success. They've met our business and personal challenges through the years and we are delighted to make this recommendation.
Mayberry Financial Service of
GoDaddy Website
It is user friendly for anyone who has never created a website before. The 24/7 support help desk is fantastic with answering questions to your concern. The wait can be short or long depending upon the availability and timing of your call. The wait time is worth it. You want the website build to be right the first time before publishing. The host offers additional support for creating a branding and monitoring website traffic experience. Get it today!
Ladyy Dyamond
Frequently Asked Questions
How can I make a logo for my business?
You don't need design skills to create a new custom logo for your business and your brand. Choose from hundreds of logo templates to customize or design your own logo from scratch with user-friendly design tools that allow you to add your own text, graphics and fonts.
How long does it take to make a custom logo?
You can customize a logo in seconds, or you can take a bit longer with your logo design, exploring the right font and graphics for your brand.
Do I need to provide my email to use the free logo maker?
Start using logo maker by downloading the GoDaddy Studio mobile app to your phone from your app store or by creating a GoDaddy account with your email or social media login.
What type of files will I get from the logo maker?
You can export your logo design as a JPEG or PNG file.
Will I be able to save my logos?
Yes, you can save your logo as well as any other brand assets in GoDaddy Studio.
Will the logo maker remember the fonts and colors I used in my logo?
Yes, you can save them and apply your brand fonts and colors to all your brand assets for consistency and speed.
Can I add a slogan to my logo?
Yes, you can add a slogan or any other words to your custom logo design.
Do I own my logo design?
Yes, once you create your own logo, it belongs to you.
What if I need help designing or downloading my logo?
You can contact a GoDaddy Guide by phone or chat within the Studio app to help you with your logo.
Are there logo designs templates I can use?
There are hundreds of free logo design templates you can choose from.
What do I need to be able to create a logo?
To create a simple logo design, all you need is the name of your brand or company. No design skills are required. We'll provide the rest.
Is the custom logo maker really free?
Yes, our logo maker is indeed free. The GoDaddy Studio free trial does not expire however its content and features are limited. You can convert the service to a paid Websites + Marketing plan at any time to get access to premium features.