Lowest fees let you keep more.
GoDaddy Payments offers the lowest transaction fees compared to other leading providers — 2.3% + 30¢ per online transaction.
Build your brand with every payment.
Look professional by adding an image, logo and text to your payment link. You can also connect your GoDaddy domain for an even shorter, more memorable link.
Get paid by the next business day.
Powered by GoDaddy Payments, Pay Links offers fast, secure payments that show up in your bank account as soon as the next business day.
Get paid wherever your customers are.
By text or email
Create a branded pay link and send it directly to your customer's inbox for specific pay requests.
On social
Whip up your custom pay link in minutes and simply copy and paste it to share on social pages, bios and posts.
On your site
You don't need a website to use Pay Links, but if you have one, post a link to take payments for things like donations.
In person
Transform a pay link into a scannable QR code with one click. Post or print it anywhere for customers to quickly scan and pay.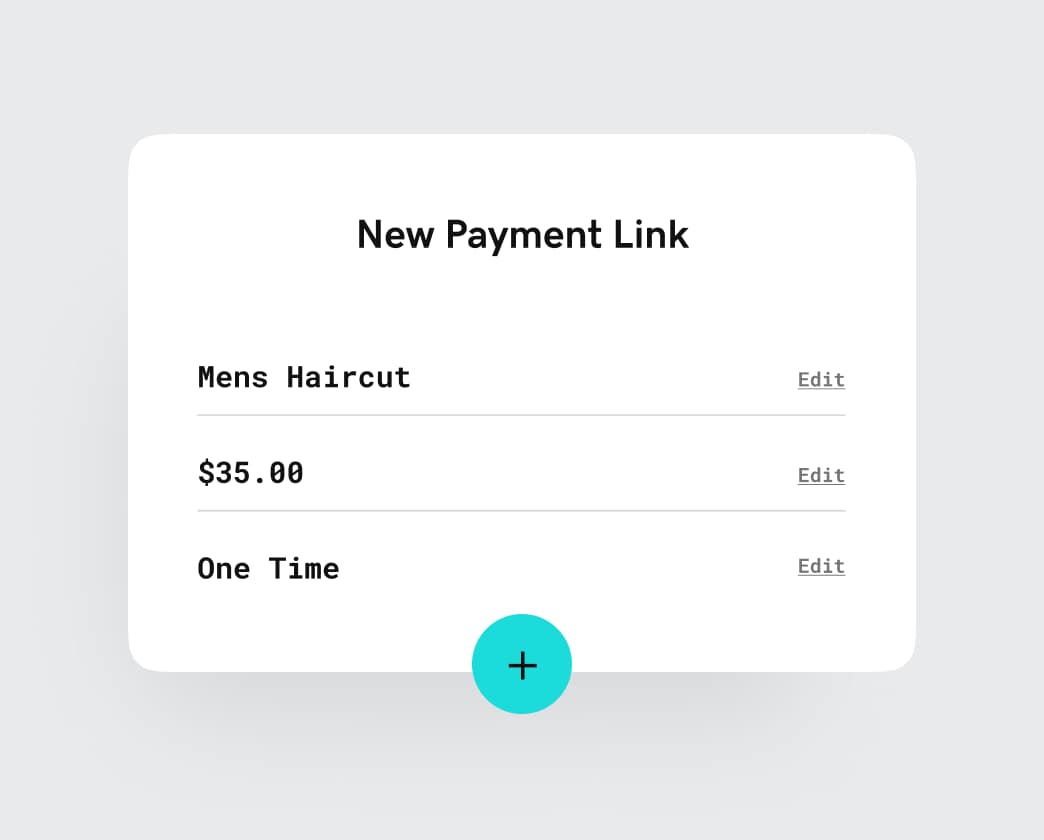 Create
On your GoDaddy Payments dashboard, select Pay Links and enter the price, description and image for your payment request.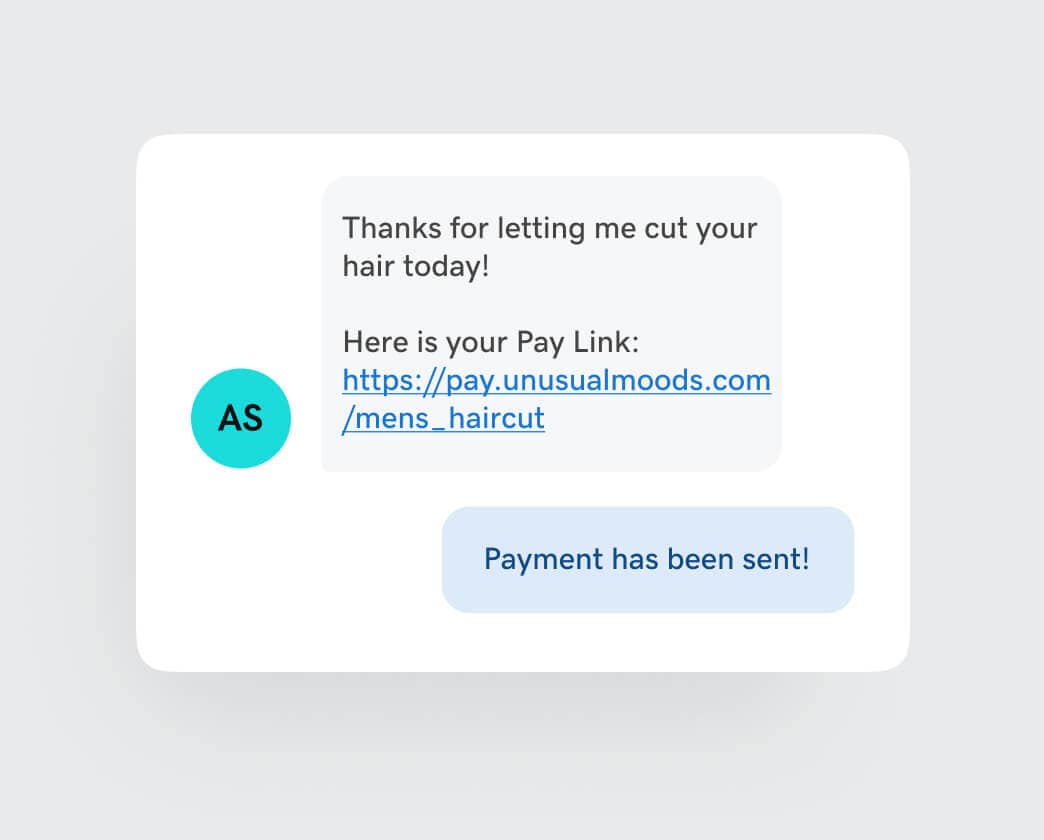 Share
Send your newly created payment link to your customer, and it'll take them to a secure checkout page to complete their purchase.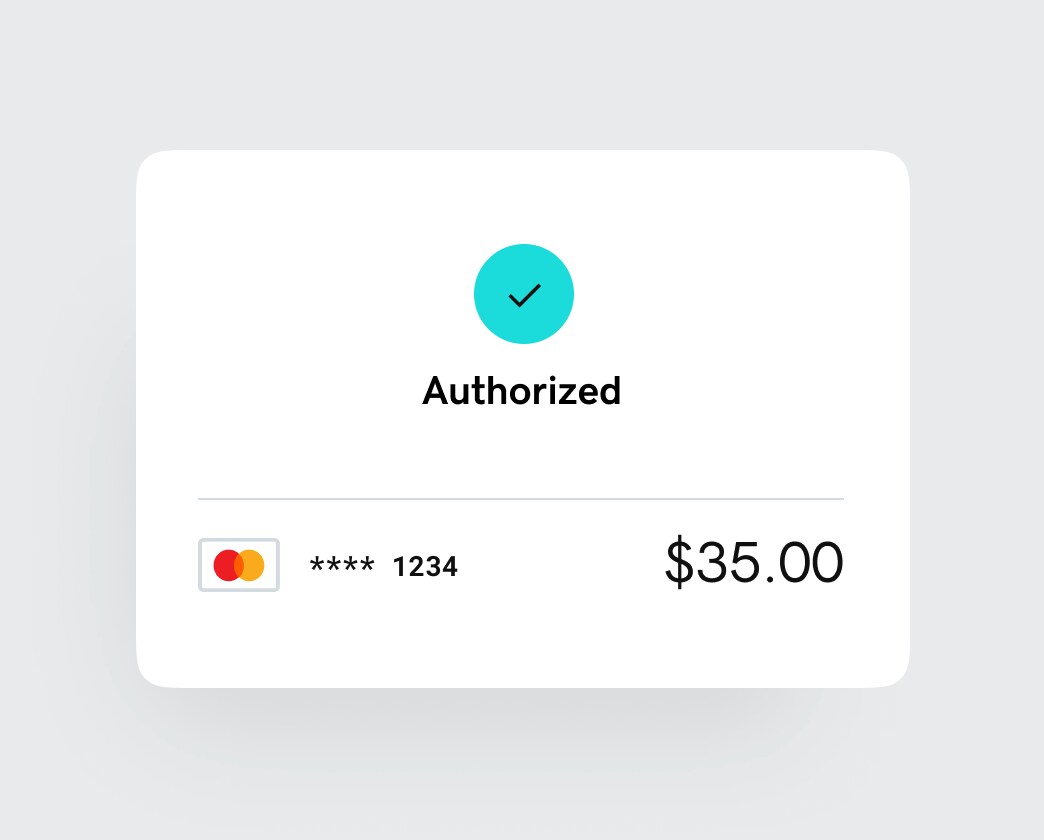 Get paid
After your customer completes the secure payment using the link you shared, you'll get paid by the following business day.
Lowest fees.
Keep more of
your money.
With GoDaddy Payments, you pay the lowest transaction fees compared to other leading providers, and nothing else.* No setup fees or long-term contracts.
Made for businesses that are going places.
From startup to established and everything in between, Pay Links makes getting paid fast and flexible for any kind of business.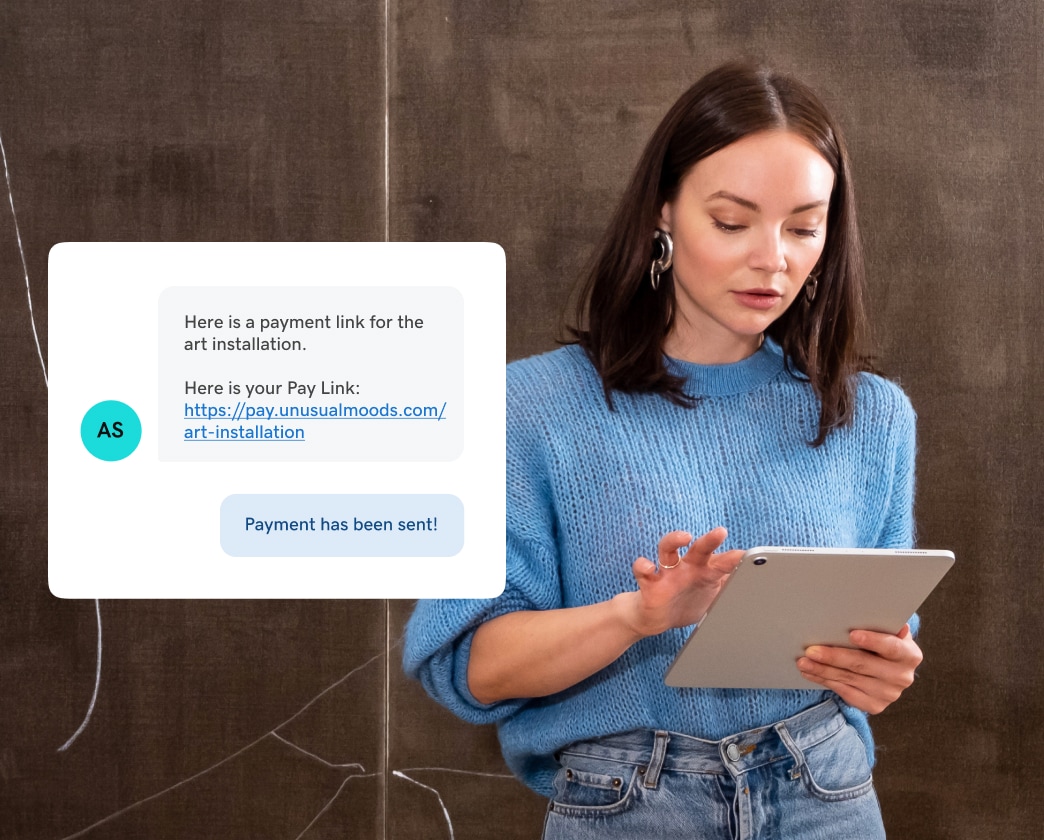 Services
From yoga lessons and pottery classes to consulting services and therapy sessions, keep your business growing with quick Pay Links that won't slow you down.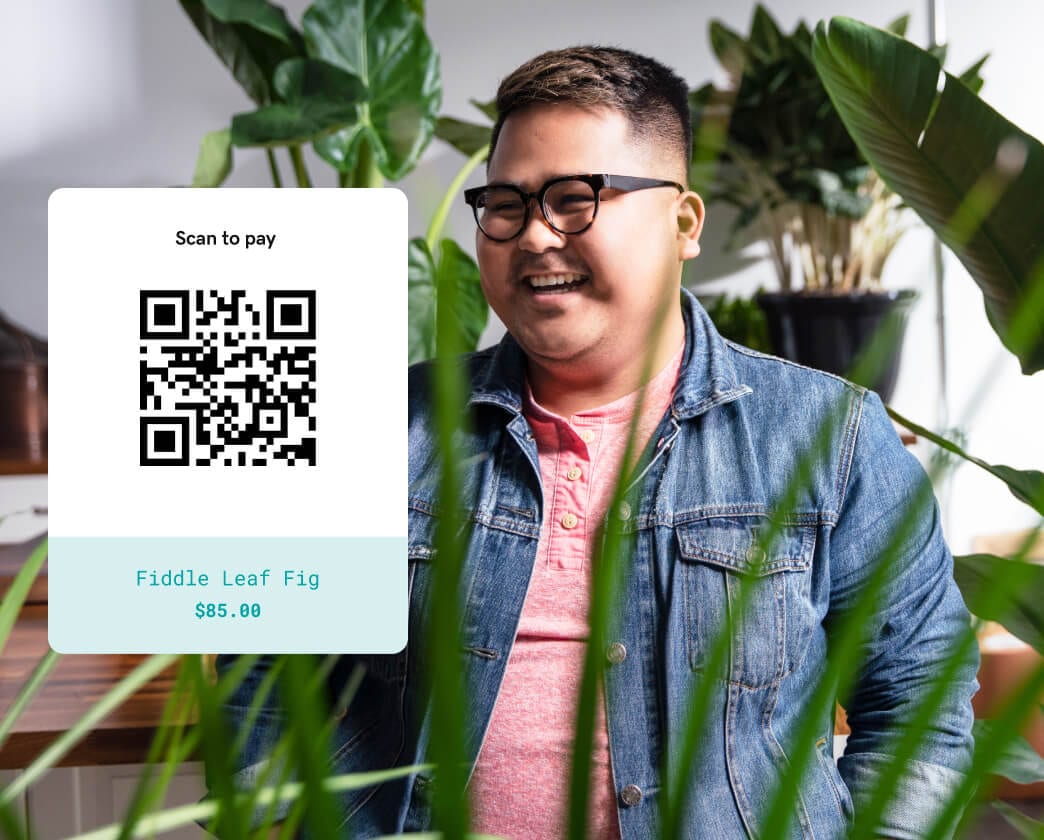 Products
Whether you sell homemade macaroons from your kitchen or bespoke jewelry from your local art center, use Pay Links to add a touch of professionalism.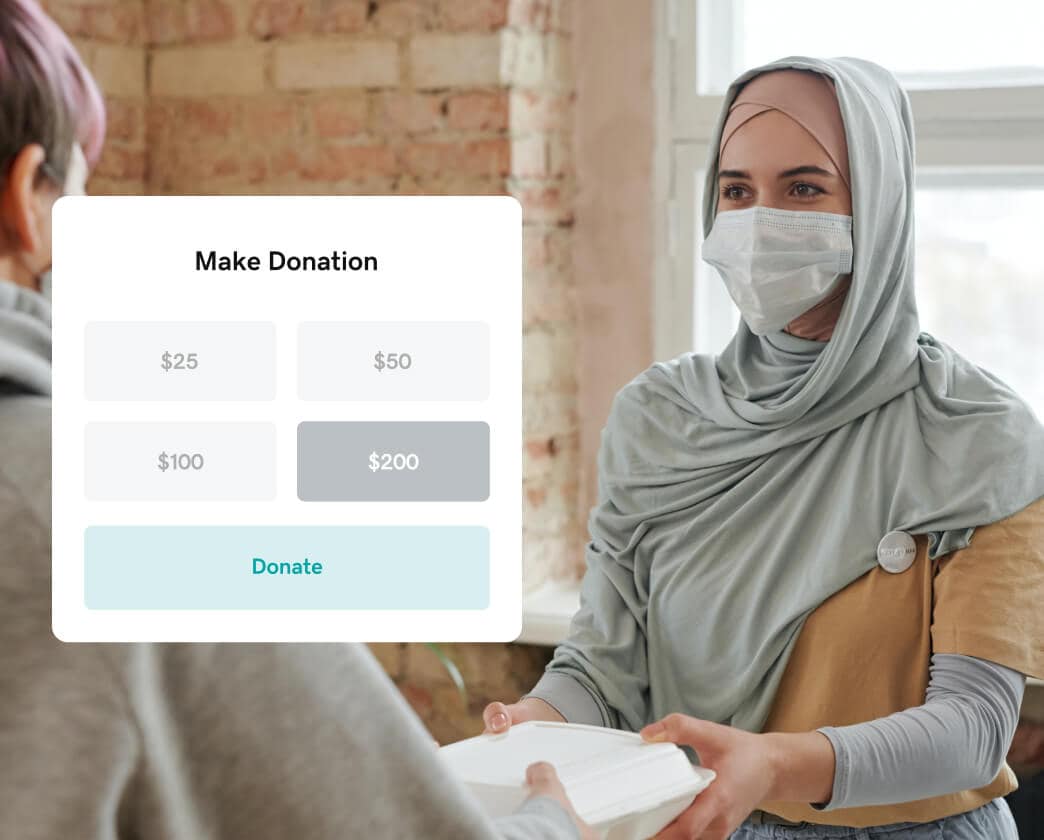 Organizations
Don't let the hassle of setting up payments distract from your mission. Pay Links keeps it simple for your nonprofit,

sports club or camp, letting you focus on what matters.
Frequently Asked Questions
What are pay links?
Payment links are a quick and easy way to take online payments — no website needed. Just create a pay link, share it with your customers and they'll complete their purchase from a secure checkout page.
Is Pay Links safe?
Yes. Pay Links is powered by GoDaddy Payments, our own secure payment processor. We follow strict PCI compliance standards and use advanced encryption to hide sensitive information, keeping your business and customers safe.
How can I create a free online payment link?
Create a free payment link simply by signing up for a GoDaddy Payments account, where you'll be able to set up a pay link in minutes.
Do I need a website to send a pay link?
No. You don't need a website to send a payment link. GoDaddy Pay Links automatically creates a secure checkout page for each of your pay links, so you don't need an ecommerce website.
What types of businesses and organizations should use Pay Links?
Pay Links works for all types of businesses. With Pay Links, you can accept payments for products, services, donations and beyond.
Can I customize a pay link with my brand's logo?
Yes. You can customize a pay link with your brand's logo, business name, image, description and link address to look even more professional.
Can I use Pay Links to generate a QR code?
Yes. You can use Pay Links to create a QR code that customers can scan using their mobile phone for contactless payment. Once you've created a pay link, you'll have the option to transform it into a QR code with just one click.
Can I send an invoice using Pay Links?
You cannot send an invoice using Pay Links, but you can use the pay link to take payments on an invoice that you've already issued to a customer.
How can I add pay links to my existing website?
Once you've created a pay link, you can copy and paste it to your website and accept payments for a product or service.
Are there any restrictions on who can use GoDaddy Payments?