Sell on the web's most popular spots.
Turn your small business into a big deal.
Start with an online store, sync your product catalog to popular shopping sites and watch your sales soar.
Be where your customers shop.

Reach millions of potential customers on Instagram, Amazon, Facebook and more. GoDaddy makes it easy to sell your products on these marketplaces, as well as your own online store.

Manage it all in one place.

Sell across multiple channels and manage everything — like orders, inventory, metrics and marketing — within GoDaddy. No more updating in different places or worrying about overselling.

Auto-sync makes inventory simple.

Edit product listings from your online store and updates show up across all your connected sales channels like some sort of technical wizardry.

Sell more on social with direct checkout.

Our direct checkout gives your customers a seamless shopping experience by letting them purchase directly from your Facebook or Instagram page.

Snag more sales with beautiful ads.

GoDaddy Studio, included with Online Store, makes it easy to create gorgeous branded content for your website, social media, advertising and more — no design skills needed.
Your products sold here.
Let the world's biggest marketplaces give your business a boost by connecting you with millions of potential customers.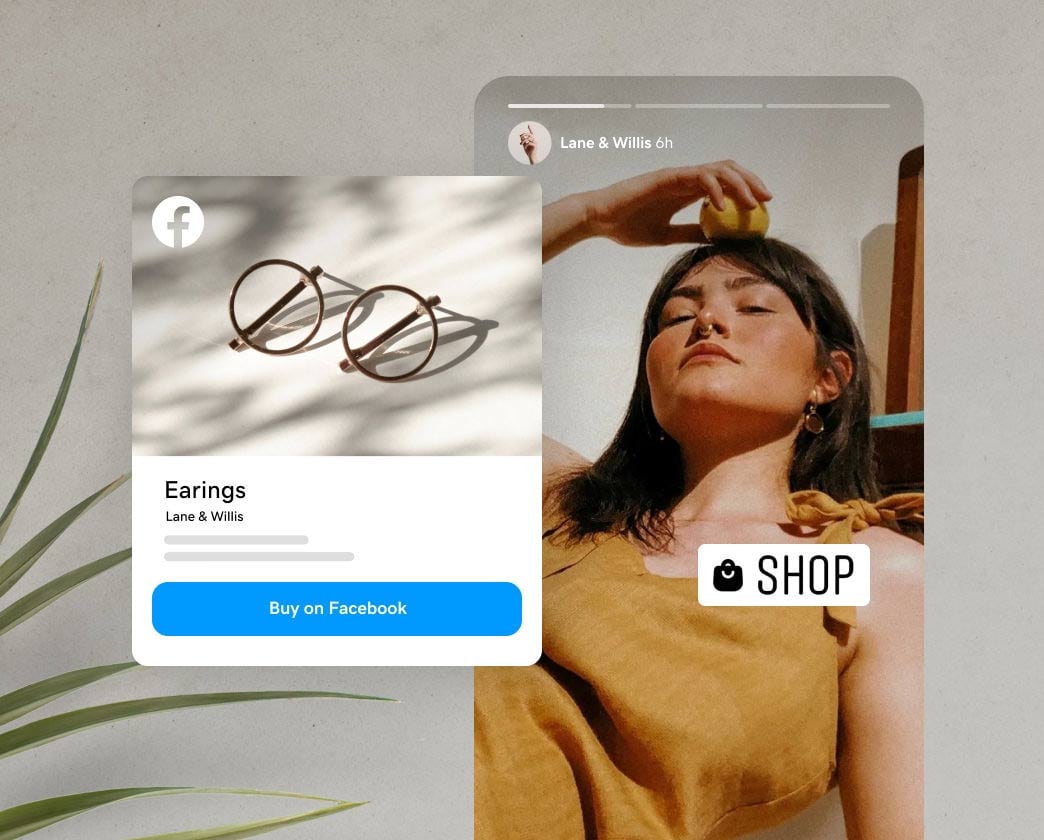 Facebook & Instagram
Tap into unlimited potential for your business on two of the world's top social media platforms with shoppable posts, direct checkout and other tools.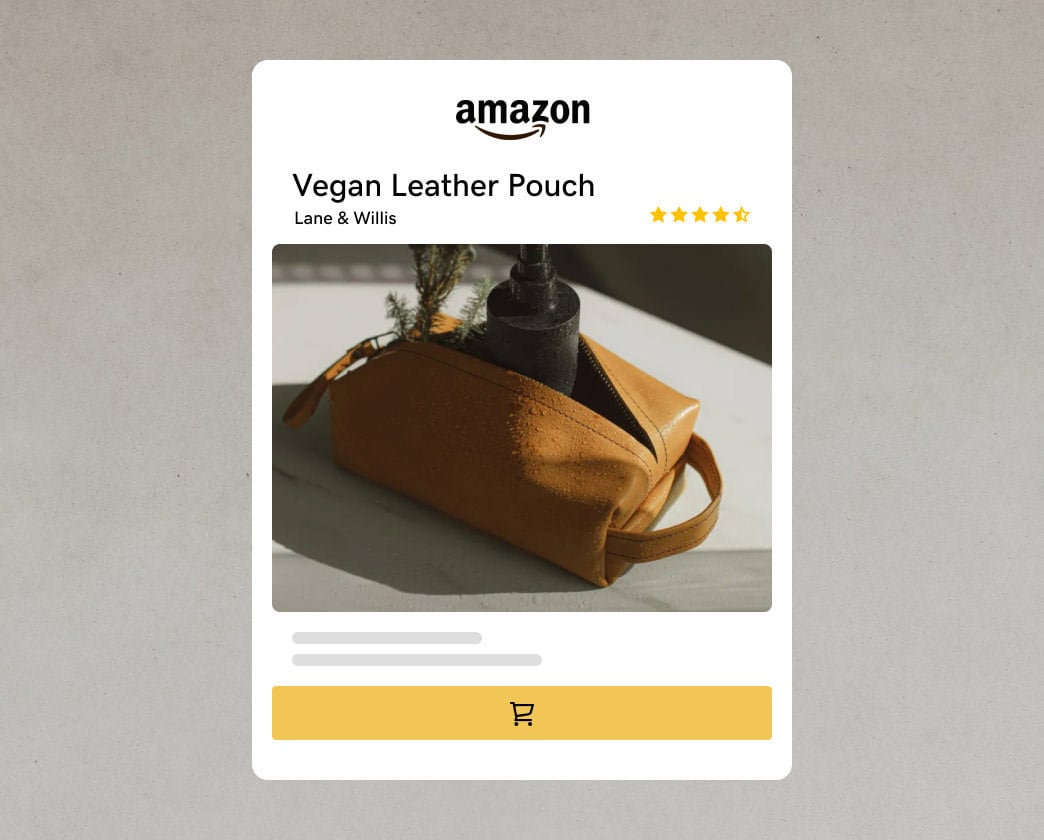 Amazon
Set up shop in the world's largest marketplace, home to tens of millions of shoppers from all around the world. Find out how to sell more by promoting your listings.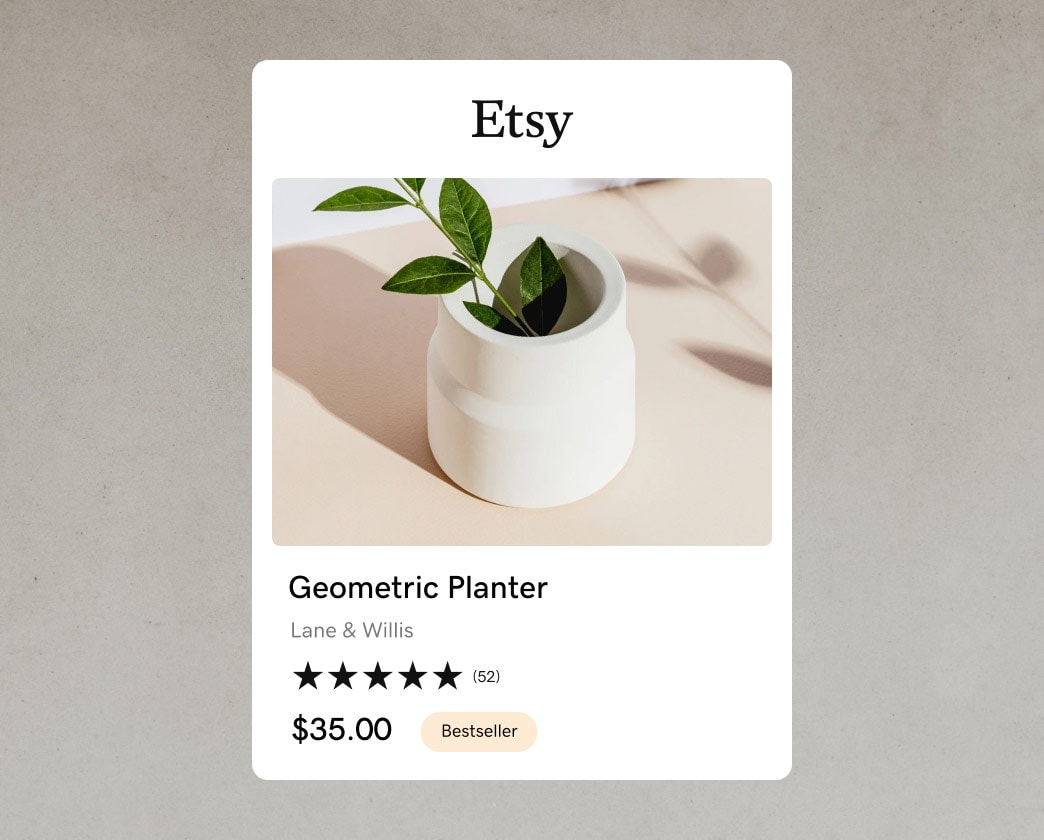 Etsy
As the web's #1 marketplace for handmade and vintage goods, there's no place like Etsy to sell one-of-a-kind creations. Start strong with this ground-floor guide to opening your store.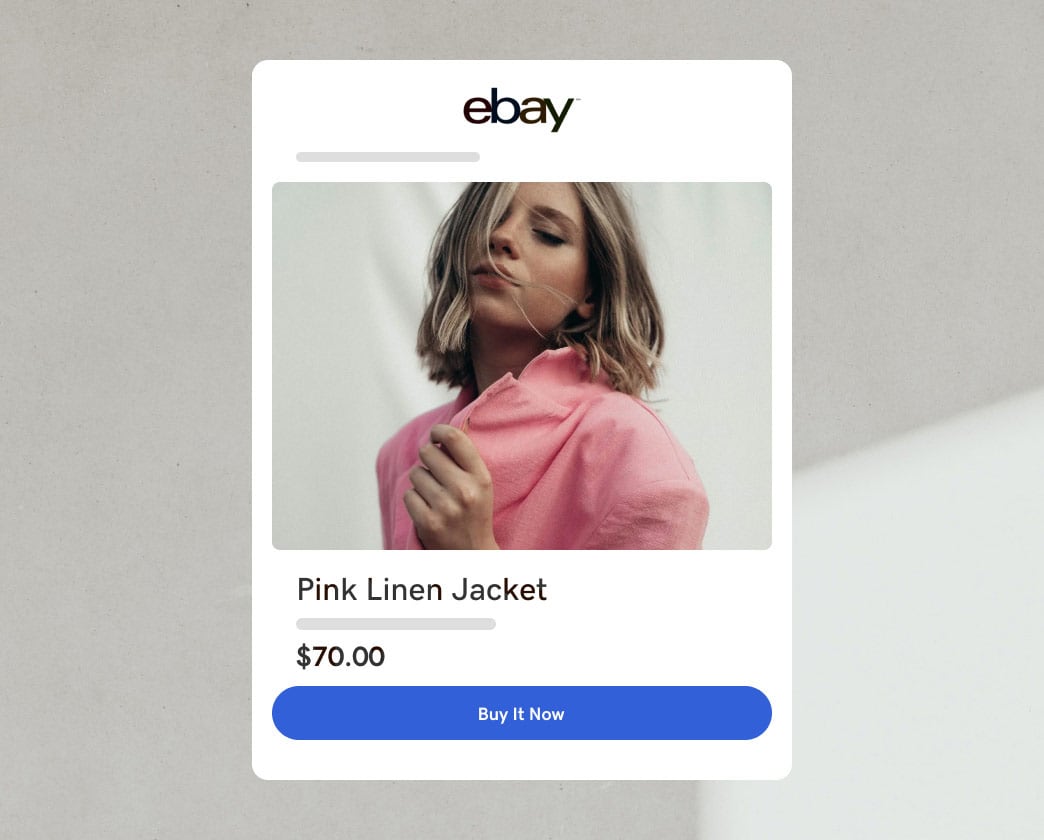 eBay
The original online marketplace still attracts over 175 million shoppers and offers more product categories than anyone else. See how you can make the most of them.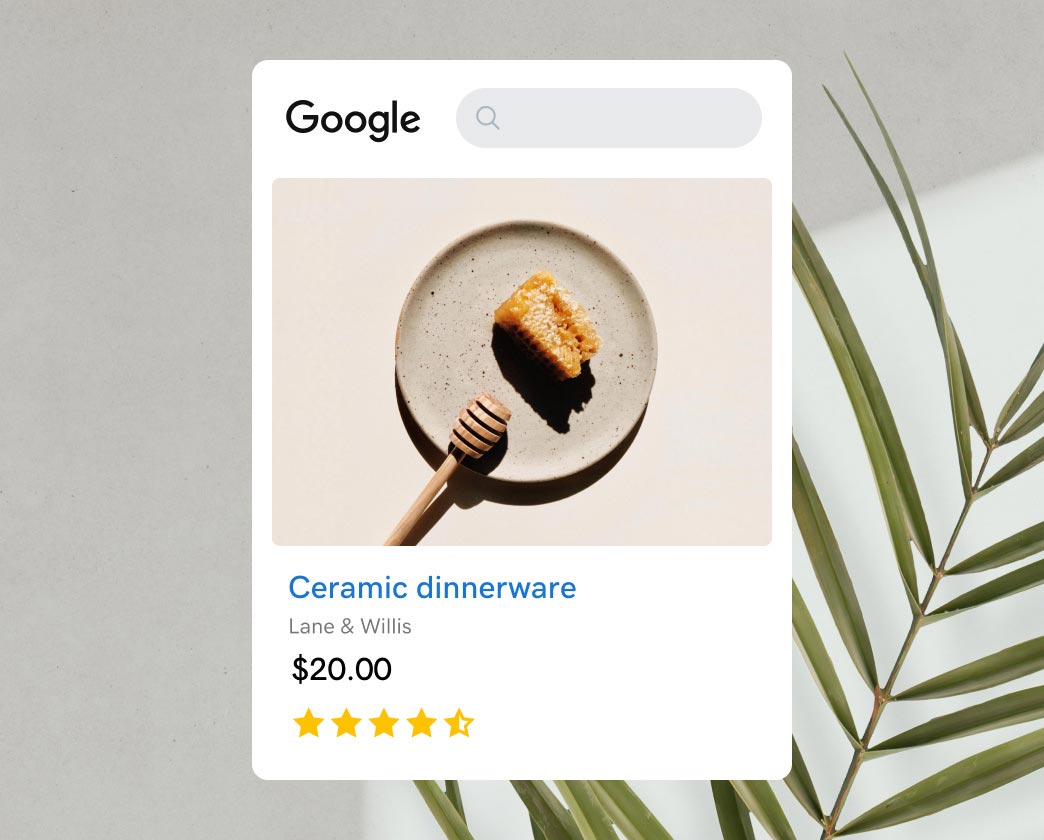 Google
Google Shopping is powered by the world's most popular search engine, which means it's someplace you need to be. Find out how to get started with our step-by-step guide.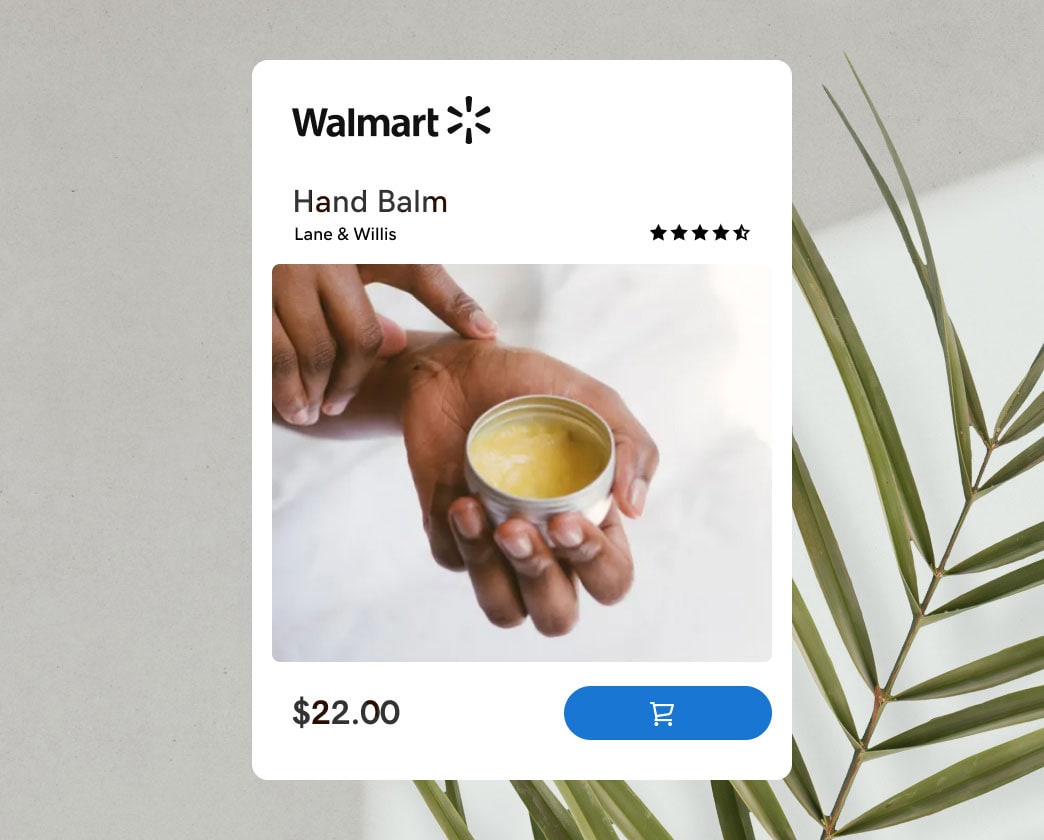 Walmart
Offer your products on the platform that welcomes over 120 million visitors per month. Make the most of your listing with our Walmart Marketplace best practices.
Start an online store to sell on marketplaces.
Online Store
Start creating your store online for free today.
Email and social media marketing
SSL certificate to keep your site secure
Branded content creation with GoDaddy Studio
Commerce Plan
Pay only when you're ready to sell.
Get Search Engine Optimization (SEO)
Add a full-featured online store
Sell on Amazon, eBay and Etsy
Sync orders and inventory across channels
Offer flexible shipping options
Set up recurring appointments
Email and text appointment reminders
Accept online payments for services
List products for free on Google Shopping
How does GoDaddy's multi-channel listing software work?
GoDaddy helps you reach more customers by using your Websites + Marketing Online Store to sell products across multiple marketplaces including Amazon, eBay, Etsy, Facebook, Instagram, Google and Walmart. Any changes you make to your listings and inventory on your online store will automatically sync to all the marketplaces and social channels you've selected to sell on.
Create an Online Store with GoDaddy.
From your Dashboard, select Commerce and under Ways to Sell select Marketplaces & Social.
Select each marketplace you want to connect and register your account.
Build one master list of all the products you want to sell, selecting which ones you'd like to put on each of your sales channels.
All your product listings and inventory syncs from your Online Store and any updates you make to the master list is automatically applied to all your sales channels.
Can I display a different price based on the marketplace?
Yes, you can display different pricing on each marketplace. The price you choose in your master product list will automatically be applied to each of your connected online channels. If you want to adjust the price for specific channels, you can edit the price for that channel's listing. For instance, you can list a product for $10 in your Online Store master product list, then go into your Etsy listing from your GoDaddy dashboard to adjust the price to $8.
Can I create product listings in bulk?
Yes, you can create product listings in bulk. GoDaddy enables you to upload up to 1,500 products, 150 categories and 10 images at a time (1 image per product). Once the product listings are imported, you can add more images in your Online Store.
Which GoDaddy products are good for multi-channel retailing?
If you want to optimize your multi-channel sales strategy, create an Online Store with GoDaddy and sign up for the Commerce Plan, which includes all the items you'll need to sell on the most popular online marketplaces. You create one product catalog that connects to all the channels you want — like Amazon, eBay, Etsy, Facebook, Instagram, Google, and Walmart — to boost visibility for your products. Your product listings and inventory are automatically synced across all connected channels, and you can track sales by units, dollar amount, best-sellers and other metrics. You'll also have access to social and email marketing tools, plus our content design tool, GoDaddy Studio, which offers editable templates you can use to create branded content for your social media and marketing channels.
How long does it take to get started?
It only takes a few minutes to get started. Sign up for an account with GoDaddy and answer a few questions. A user-friendly online store builder will automatically recommend the best customizable template for your business type. Once your online store is created, you can connect it to the marketplaces you'd like to sell on.
Do I need to create an online store to sell on marketplaces?
Yes, you need to create an online store to sell on marketplaces. Your online store serves as the hub to manage all your orders and inventory.
Why should I use GoDaddy to sell on marketplaces?
GoDaddy makes it super simple to list your products on multiple marketplaces — like Amazon, eBay, Etsy, Facebook, Instagram, Google, and Walmart — using one central product catalog from your online store. No third-party apps or additional plugins needed. Plus, our nifty auto-sync feature means you only need to update a product listing in one place, not all over the place.
Third-party logos and marks are registered trademarks of their respec