Choose the plan that's right for you:
Keep it local. Get a local number.
Build trust with potential customers who live in your area.
1 month free trial.
Choose a local U.S. phone number.
Customize your voicemail greeting.
Set business hours for when your phone rings.
Caller ID shows your business number.
Includes unlimited call minutes and texts per month.
Go big. Get a toll-free number.
If your reach is nationwide, a toll-free number shows you mean business.
1 month free trial.
All the features of a local SmartLine number.
A 1-800 number shows you mean business.
Manage your small business — anytime, anywhere.
Know when a call is for business so you can answer like a pro.
Your personal number stays private. Period.
Call, text and answer from your business number and keep your two lives separate.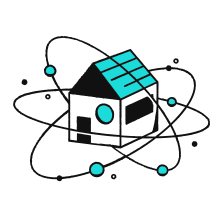 All customer communications in one place.
Organize all your calls, voicemails and texts by customer and easily archive.
With SmartLine, you don't need to carry around two phones to keep personal and business separate, and with a low monthly fee it's an affordable solution.
Improve work-life balance.
Avoid interruptions with options like customizable business hours, do not disturb and number blocking.
We love to help. Seriously.
Still not sure what you need? Give us a call. We're happy to help, even if you're not a customer. We're here 24/7/365. Call anytime. 480-463-8386