Being an entrepreneur today is easier than ever, with so many opportunities, tools and services to promote a new business, service or product to millions of potential consumers. One of the best ways to accomplish this is email marketing. But often, people don't do email right, and that can backfire on their business. To help you avoid potential pitfalls, we've come up with 13 email marketing tips to get you headed in the right direction.
Email marketing for small businesses is about more than sending out masses of emails to get in front of every potential customer out there.
Effective email marketing means keeping your email messages focused and relevant.
In order to accomplish this task successfully, there are a few key elements to focus on.
13 email marketing tips to bolster your engagement
To help you become an email marketing expert, we'll be covering these 13 email marketing tips for small businesses:
Having a more detailed understanding of what email marketing is — and how to do it correctly — is an essential skill for any small business to acquire. Let's get started.
1. Write a solid subject line
An email subject line is the first handshake with your customers, making it probably the most important aspect of an effective marketing email.
First impressions do matter!
Keep subject lines accurate, eye-catching, succinct, and honest. Doing so improves the chances of the email being opened and read.
Making up subject lines such as, "See what you have won!" when the email is about buying a book on how to plant a garden, only gets a sender blocked and reported as spam. Use inviting call to action words that are relevant to the email's message. Action words create excitement!
Related: Beginner's email marketing guide for small businesses
2. Maintain consistent branding
Branding is vital to creating instant recognition of a business or product. Without branding, a business becomes a piece of straw in a haystack instead of the needle. Unique branding sets a company apart from the competition, making it easier for consumers to recognize the brand and search out their products or services.
Being consistent with branding provides consumers with instant recognition and brand confidence, allowing a business to build consumer loyalty.
It is vital to generating a lasting brand with a loyal following that the business incorporates professionalism, a sense of integrity and expertise when creating any brand.
Related: Show them you know them with personalized email marketing
3. Provide relevant content
There's nothing more irritating than opening an email only to find the subject line has nothing to do with the content and the message is a four-page scroll down of repetitive hype. Keep content relevant to the subject in a concise and informative manner in order to keep consumers reading.
Avoid lengthy paragraphs of redundant or repetitive content.
Be clear about what the product or service is and what the email is intended to tell your customers about. It's a waste of time to spend hours writing an email marketing campaign that is muddled and unclear.
Additionally, keep each communication unique. Avoid cookie-cutter content. It is fine to keep the same email format, just keep the content unique, informative, and timely.
Remember to include all contact information at the bottom of the email with a link to your website, as well as your business hours, location(s), etc. This gives recipients an easily accessible method of contacting the business with any questions or interests.
Lastly, remember to include an unsubscribe link to allow those that may have received the email by mistake, or that are not interested, to opt-out of receiving any further contact.
4. What to use for preview text
Understanding what preview text is and how to use preview text correctly will elevate a small business's email marketing's effectiveness by increasing the odds of emails being opened rather than sent to the spam folder or being deleted without ever being read.
Preview text should contain a brief insight as to the information the reader can expect to find in the email. This is your chance to entice the reader to open the email.
5. Choose and use the best images
Free images may seem cost-effective, but for a business, the images you choose should not be skimped on. Using a paid site, such as Bigstock Photo, is cost-effective due to the time savings that occur from not spending hours searching for quality free images.
Additionally, the paid sites provide a sense of security knowing that you have paid for the right to publish the image and there are no potential copyright infringement issues.
Related: 11 places to find more diverse stock photos of people
6. Choosing the best links destination
Knowing where to place links and the kinds of links to use to promote cross-traffic is an invaluable skill that every small business marketing email writer should strive to master.
Links should be relevant to the highlighted text or image.
Links that go directly to mentioned websites or product pages are also acceptable uses for link locations, as long as the link location is either attached to the product or service name, or the location makes sense.
Using links to promote spam is a big no-no and will cause a website to be flagged as a spam site, moving them to the bottom of the SEO results or possibly even being removed from search results entirely.
7. Personalization
One of the biggest email marketing mistakes made is improper email personalization.
It might be quicker to simply blast out an email to several dozen people at a time, but if it looks to be a generic group email blast, chances are the email will never get read and go straight to the trash bin.
Double and triple check mailing lists, formulas and templates to assure the correct name goes with the correct email address.
Also, if using the multiple recipient feature, make sure to always use blind carbon copy (BCC) instead of carbon copy (CC) for these types of emails so that the reader does not see a chain of email addresses in the heading. Not only does doing so increase the chances of the email being opened, but it also ensures privacy for each recipient from other recipients.
Related: How to use personalization to increase sales
8. Integrate with social media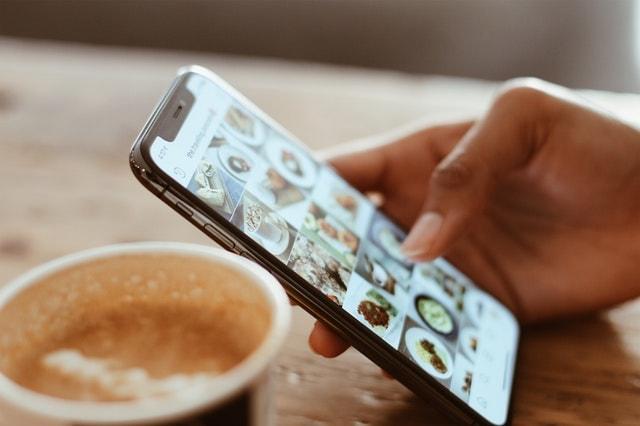 Create a social media profile for the business that is strictly about your business and related topics.
To personalize or add more depth to the profile, use a blog that chronicles company projects, expansion, employee accomplishments, new services or products, industry news, etc.
Use email marketing to promote the blog and include a link in all of your messages.
Keep personal information and commentaries for family and friends on a personal social media profile. You'll want to use your business social media links in your email marketing, along with a brief call to action line inviting viewers to check your business out.
Creating social media is a great way to establish a web presence without a full-blown website. Keeping an up-to-date blog increases SEO rankings and visibility and can easily be accomplished on social media sites like Facebook and LinkedIn.
Related: Make social media and email marketing work together
9. Avoid spammy content
Spamming is the fastest way to be placed at the bottom of any search engine results.
Using content that might sound spammy increases the likelihood of the email landing in the "Junk" mail file rather than in front of the prospect's eyes in the inbox.
Stay on point with all content. Use action language without the hype to get the point across without sounding pitchy.
10. Know your target audience
Marketing to everyone on the planet may seem like a great idea, but in actuality, it is much more effective to market to the specific demographic that is looking to purchase the item or service being offered.
For example, if a small brick-and-mortar business advertises everywhere and they only have one office in Tacoma, Washington, it is worthless and a waste of time to advertise in Denver, Colorado. Not only does it inflate the marketing budget for minimal results, but it also takes time to weed through any responses that are out of the area or demographic.
It's time that could otherwise be spent on prospects that are actually interested in the product or service.
Not knowing your audience costs a business time and money in the long run, as well as delivers the impression that the company has not done their research and lowers consumer confidence in the business or product.
Related: Why a target audience matters (and how to find yours)
11. Pay attention to timing
It does little to no good to start a Christmas marketing campaign in February. Consumers are focused on Valentine's Day at that point and will have little interest in Christmas promotions. Nor does it provide much benefit to send out a mass email marketing campaign for a toy that takes two weeks to ship, two days before Christmas.
It's important to appropriately schedule each email campaign with a purpose.
Examples could include an introduction to product or service, special holiday coupons, shipping deadlines, etc.
Email marketing should be scheduled and written in a manner that ignites anticipation and interest in whatever product or service is being promoted.
12. Test email effectiveness
Testing in this sense really means using apps and programs designed to perfect SEO through statistics and insights into specific details of email text. This provides businesses of all sizes with professional statistics and analytics to launch an effective email marketing campaign.
Using services such as CoSchedule Headline Analyzer improves search engine results placement by recommending more effective options or confirmation that the current text is effective SEO.
13. Measure conversion
How can a company effectively schedule marketing campaigns if there is no method of tracking campaign results?
It's important to implement a method of tracking for each email marketing campaign to verify which marketing strategies are actually leading to new clients and ultimately increasing sales.
Without having this information, it is very easy to place resources and time into less effective strategies.
Having a better understanding of which email marketing campaigns are driving the most business also provides a deeper understanding of the customer demographics and their needs. This understanding allows a business to grow, transition and modify areas of their business strategies that may not be in line with their actual customer base.
Email marketing tips in a nutshell
Understanding SEO and using it in high-quality email marketing campaigns is an effective and beneficial tool for any business, especially an upstart or small business.
However, it's vitally important to prepare relevant copy when creating email marketing campaigns to improve sale conversions and avoid being labeled as spam.
Poorly planned marketing campaigns, redundant or badly written content and spammy-looking email will have an adverse effect on consumer perception and respect for your brand, value and company as a whole.
Hopefully these 13 email marketing tips will help you and your business avoid email marketing snares and continue to grow your business.
Editor's note: Put these email marketing tips to use and sign up for GoDaddy Email Marketing to easily create and track emails that integrate with your website.
This article includes content originally published on the GoDaddy blog by the following authors: Emma Wilhelm, Kate Chittenden, Plume & Post and Will Hunt Lewis.