After years of watching YouTube tutorials, poring over books and spending way too much money on supplies and tools, you're ready to turn your DIY craft hobby into a business. (And perhaps finally justify to your family all the time and money you've spent perfecting your craft.) With creative energy pulsing through your veins, you're itching to sell crafts online through your own Etsy shop.
But let's take a step back. Before you dive into the fantastic world of owning your own DIY craft business, you have a few very important things to do before you start selling. These steps will help set you up for success and build what will hopefully become a booming business.
You can read more about how to start an online store.
1. Name your business
Grab a piece of paper (or tablet) and writing utensil and let the creative juices flow. Write down every single business name idea that pops into your head — regardless of how mundane or absurd it sounds. Your business name might not come to you right away, so keep a notebook handy because you never know when the mood will strike.
Feeling stuck? Here are some suggestions to help the brainstorming frenzy:
Use your own name in your business' name. (e.g., Sally Jane Pottery, Sally Jane Art). It can be your first and last name, first and middle name, a nickname your best friend in third grade called you, whatever.
Instead of your own name, use the name of a beloved pet, your child or anyone who is important to you.
Write down words that describe your work. Think of colors, feelings you want your work to evoke, or materials you use to make your work.
Use Thesaurus.com to search for additional words that really strike you.
Can't think of just the right word that describes your business? Make it up! My jewelry business, Linkouture, came from combining "links" and the French word "couture."
Create a mood board with words and images from magazines, or create one on Pinterest. Do you notice any themes?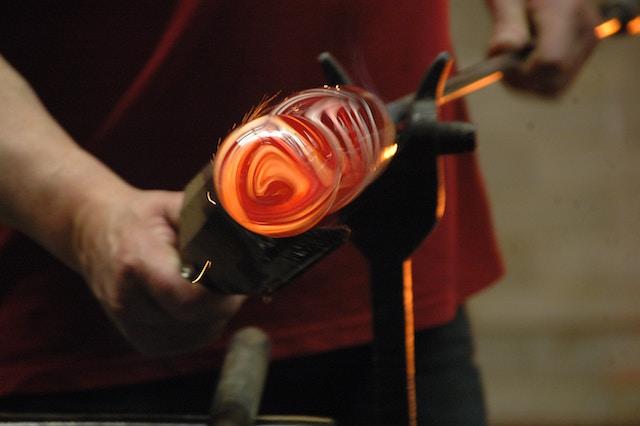 When it comes to naming a business designed to sell handmade items online, take these few words of advice:
First, don't be too specific with the name of your business that you are pigeonholed into a certain style or craft. For example, if you name your business Sally Jane Porcelain and then realize a year down the line that your passion for chunky knitted scarves has grown, potential customers might be confused.
Second, make sure that your business name doesn't already exist. Do a search on Google, typing your business idea name into the search bar using .com, .net, .co, etc. after it. How about if you search on Twitter or Facebook — is anyone else already using that name? Finally, search the United States Patent and Trademark Office database to make sure no one else has registered that name.
If you need additional help, you can use the GoDaddy business name generator for inspiration on your new venture.
2. Buy your domain name
Now that you have your name figured out, the next thing you need to sell crafts online is your own domain name. Even if you intend to sell on a marketplace like Etsy, do not skip this step. Go to GoDaddy, put your business name into the bar at the top, and then follow the instructions. You have the option to choose one extension (such as .com) or several such as .jewelry, .shop or .design.
You need a domain name even if you plan to sell on a marketplace like Etsy.
See what names are available right now:
3. It's time to get social
Next, create social media accounts using your new business name as your handle. Set up accounts on all of the major social media networks where your target customers spend their time — such as Twitter, Facebook, Pinterest, Instagram, Snapchat, YouTube and Tumblr. Again, even if you have no intention of using any of these social media sites to sell crafts online, it's better to have them reserved for your business than to realize later that someone has already registered an account under your business name.
4. Write a business plan
I know what you're thinking — you're a creative type; you don't need a business plan. You can just wing it. Trust me, writing a business plan will help you sell handmade items online, and it doesn't have to be difficult.
A business plan is more than a useful exercise for anyone who wants to sell crafts online. It's also required if you ever apply for a bank loan.
It can be as basic as a one-page document that lists what you make, a mission statement (your why for running your business), who your customers are (the more specific, the better), where you will sell (online, craft shows, stores/galleries) and your financial goals. Read this terrific post for tips on finding your unique selling proposition.
5. Decide where to sell your products
Assuming you decided in the previous step that you will sell crafts online, it's time to figure out how and where. Will you do it on a platform specific to selling crafts such as Etsy or ArtFire? Would you prefer a virtual storefront with more customization options such as GoDaddy Online Store or Shopify? Or do you want more creative freedom to build your own site using a platform such as WordPress?
You call the shots on your own online store.
You don't need to pick just one online sales platform to sell handmade items online. In fact, it's probably in your best interests to showcase your work on your own dedicated online store AND at least one of the marketplace sites listed below. Why?
The benefits of selling through online marketplaces
Marketplaces such as Amazon and Etsy get oodles of traffic. They give you access to millions of potential customers.
For the most part, buyers trust these sites. They're generally comfortable making purchases on well-known marketplaces.
It's easy to sell on them. The infrastructure is all set up for the seller, and the marketplace handles the checkout process.
The downsides to selling on marketplaces
They charge fees. In most cases, you give up a percentage of each sale as the cost of doing business on the marketplace.
It's highly competitive. There might be hundreds, even thousands, of other craft sellers competing for eyes (and wallets) on the same marketplace site.
It's not about your brand. Sure, you can promote your products — within the marketplace site's branded framework.
You don't have control over customer information. The marketplace sites do.
The benefits of having your own online store
When you sell crafts online from your own store, you have control over your branding and content. You can truly build a brand — from the visual brand elements you incorporate into your website design to the customer engagement that comes from having an integrated blog, signup forms and social media profiles.
You keep what you make from each sale — as opposed to paying a fee per transaction to Etsy or ArtFire (more on that below).
You have access to your customers' information. When someone makes a purchase on your online store, you've got all the information you need to start developing a longer-term relationship with that customer — name, email, etc.
You can develop targeted promotions and discounts. With your dedicated website as a lead-generating machine, you can then retarget your email list with special discounts and promotions — and track the effectiveness of each offer.
You can sell your products from one place on the web's popular marketplaces such as Instagram, Amazon, Google, eBay, Etsy, and Walmart with our integrated multi channel listing software.
So, what's a good general rule-of-thumb? Sell crafts online from your own dedicated store AND on one or more of the marketplaces where your target customers spend their time. Tease key products on marketplace sites, with links back to your dedicated site for in-depth product information and other items that will entice buyers.
Selling from marketplaces AND your own site multiplies the number of people who find your products.
Now, let's dig into your options — from the best marketplaces to the easiest and most powerful personal store builders.
Sell crafts online with these global marketplaces
Global marketplaces like the ones below are a great way to sell crafts online if you're just getting your handmade business off the ground. Start here and and then use it in conjunction with your own dedicated store when you're ready.
The big benefit of these marketplaces is their simplicity of use.
You don't need to know any coding, the designs are simple, and creating your listings can be done in as little as a few minutes. And once your listings are up, people the world over can start searching for them.
As I mentioned, one downside to these marketplaces is that you're competing with potentially millions of others also trying to sell handmade items online. Apart from uploading a custom banner, you cannot customize your shop to make it stand out among the thousands of others on the marketplace site. And it's easy for potential customers to be distracted by all the other listings competing for their attention.
ArtFire
With more than 10,000 active shops and 7 million shoppers per year, ArtFire is a great option for people who want a simple way to sell crafts online.
ArtFire currently offers three plans:
A plan that charges per listing with a higher commission rate and third-party ads on your shop and product pages.
A second plan with a fixed monthly rate, lower commission rate and no ads.
Or you can integrate your shop with your Facebook fan page so customers can shop directly on Facebook without having to leave it.
Click here for information about Artfire seller fees.
Amazon Handmade
Amazon offers a massive marketplace with name recognition, although your listings will be in the Handmade section. You have to apply and be approved to sell on Amazon Handmade. After you get approved and set up your account, you create an Artisan Profile page to tell your story. Then you can set up pages for each product.
Click here for information about Amazon Handmade seller fees.
Etsy
With a global community of more than 1.7 million creative entrepreneurs, Etsy has built a name for itself since it launched in 2005.
On Etsy, sellers can:
Get paid via multiple forms of payment, including credit cards and/or PayPal.
Use a mobile application specifically for sellers, accepting payments on the go with its credit card reader.
Choose to create their own custom website on their own custom domain through a service called Pattern.
Sell wholesale, although you must apply and be approved.
Click here to see what Etsy would charge you to sell crafts online.
And sell through your very own eStore
If HTML and CSS sound like acronyms to a perplexing disease but you want more flexibility than the global marketplaces offer, eCommerce store builders are a great alternative. Because they allow you to create your own website, many of them offer features — calendars, integrated email, a blog — that you won't find on the marketplaces.
GoCentral Websites + Marketing
GoDaddy's Online Store with Websites + Marketing makes it easy to sell crafts online with an integrated shopping cart and built-in marketing tools. To capitalize on the power of Facebook, it automatically creates a matching Facebook page with a "Shop Now" button that links back to your store. Email marketing comes built-in, pulling the design and featured products from your online store into eye-catching emails that drive sales.
WordPress Websites
If you're looking for even more customization potential, consider powering up a WordPress website with the WooCommerce plugin. Already have a WordPress website? Simply install the free WooCommerce plugin to sell crafts online from your site.
GoDaddy's WordPress Websites service enables you to get a WordPress site up and running fast — and they handle all the pesky technical stuff (like daily backups and core security updates), so you can focus on selling your handmade goods. You get all the WordPress goodness, with none of the upkeep.
Tips for launching your own eStore
As I mentioned earlier, having your own online store has several benefits. It gives you complete control over how your store looks, your products are priced and your customers are treated. It also means you keep all the profits. Let's close with my list of tips for building full-featured store that can successfully sell crafts online.
1.Take eye-catching product photos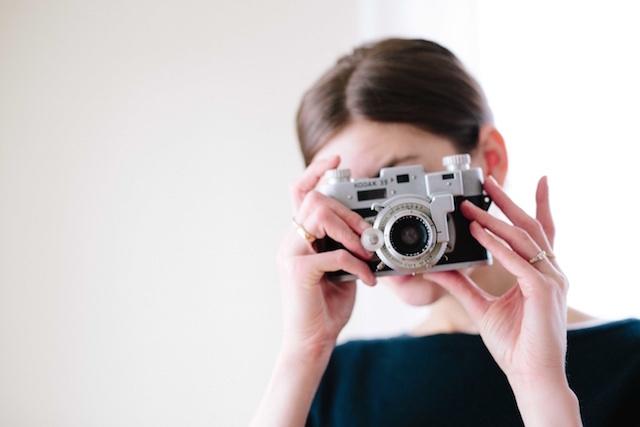 What draws you into a brick-and-mortar store when you pass it on the street? Usually it's something in the window display that catches your attention.
Think of your product photos as your window display.
You want to have clear, well-lit photos that attract your customers. When taking photos to sell crafts online, use natural light, If you have a small product, you could consider using a light box.
While it's clear that you'll want a photo that shows customers the entire product, there are a variety of other shots to consider as well, such as:
A close-up with a tight focus to show the details.
Something that gives your product scale, such as a hand holding it or your product next to a ruler.
You making the product — after all, it is handmade!
Product packaging (especially if you have unique or beautiful packaging).
Color and/or material options.
Your handmade product in context (sometimes known as lifestyle photos), such as a person wearing it if it's a garment or accessory, or hanging it on a wall if it's a print or a painting.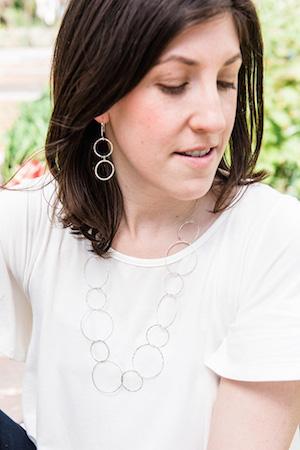 Take multiple photos of each piece, and be sure to spend time editing your photos before you upload them. If the platform you're using limits the number of photos you can include, try to fill all the available slots.
2. Write compelling sales copy
When it comes to writing your product descriptions to sell crafts online, of course, you want to include specifics such as the dimensions and materials used — but you also want it to grab a customer's attention. Use this as an opportunity to tell a story: How did the product come to be, or how do you make it?
Consider also telling your customers how it will benefit them.
How will they feel when they have your gorgeous photograph hanging on their living room wall or when they carry that hand-stitched leather satchel to work? How will your handmade product make their life easier or better? What does the product literally feel like when they touch it? The more specific you can be, the better.
Use keywords in the title of your product and within the body of the description. These keywords include what the product is, the materials used, colors, etc. Finally, be sure to proofread your sales copy before you hit publish to make sure there are no glaring errors.
3. Make your prices fair (to you)
Perhaps one of the most challenging aspects for makers who sell crafts online is pricing. It can be tough to put a price on something you made, but makers too often undercharge for their work.
Your business is never going to succeed if you only charge for materials or you think you have to compete with big-box chains. People buy handmade products because they want something that is handmade — not because they're looking for a bargain.
When it comes to pricing your products, some things to consider are:
The cost of your materials.
The amount of time it takes to make your product.
Overhead, including things like electricity, rent and whatever else you need to pay for so you can make the products.
But don't stop there. You want to also add in profit, because, as it implies, you need to actually make money from each sale. After you add up all those items, take a deep breath because you are likely going to freak out at what I have to say next.
Ready for it?
Now double your price.
That first price you came up with is your wholesale price. You need to make sure you will still make money if you sell your product in shops or galleries. Usually you will want to at least double the price to get your retail price, or what your price will be if you sell online directly to customers or at craft shows.
Ready to sell crafts online?
There you have it — my comprehensive guide to selling handmade goods online. From naming your business to deciding where to sell your products, this post covers everything you need to know to sell crafts online. Add beautiful product photos, descriptive text that's designed to sell, and prices set to make a profit and you'll be well on your way to turning your hobby into a viable business venture. Now go forth, maker, and make your passion pay!!