There is something truly magical about meeting potential buyers at a live event such as a craft fair, farmer's market, convention or similar outlet. There's an energy of hope in the air that comes with the start of the event. You set up your booth, and you hope that the people that walk through the doors like your stuff enough to buy the bits and bobs you worked painstakingly on for weeks, if not months. But, how do you sell your art at craft fairs?
There is so much that goes into setting yourself up for success. If you hope to sell your art at craft fairs, you can't just show up and slap price stickers on your goods and walk away with a bag of cash.
With that in mind, I reached out to artisans who create and craft and asked them to spill their best tips for how to sell at craft fairs. I'm sharing what they told me below. But before we get to that — let's explore why it can be beneficial to sell at one in the first place.
Why you should sell at craft fairs
One of the big reasons that people start researching how to sell at craft fairs is because they want to make some extra money. The benefits of selling your art at one include, but aren't limited to:
New buyers that are likely looking to make a purchase. Most people that attend craft fairs are looking for a new prize to take home, or for that perfectly unique gift for someone.
Networking opportunities. When you're at a craft fair you can connect with other artists, form friendships, and sometimes create partnerships, too.
New ideas. Every artist needs inspiration. Seeing other people's work can give you new creative ideas for your own work.
Market research opportunities. Perhaps you've been playing with a new medium, or have tried a new style. What better way to test out your new ideas than to take them to a place where buyers will be?
Branding. You need to put yourself out there if you hope to become well known for your work. Meeting new crowds and promoting your art at craft fairs gives you the chance to spread the word about your brand. And yes, even artists can have a brand.
Related: A beginner's guide to branding your business
How to sell at craft fairs
Now that we've covered the benefits of selling your crafted goods at a fair, here are six tips to learn how to sell at craft fairs
Do your research ahead of time.
Know your ideal customer, and look the part.
Go to the event before you're a vendor if you can.
Bring multiple types of art.
Spend time and money on your booth.
Spread the word before you attend.
Let's get started!
1. Do your research ahead of time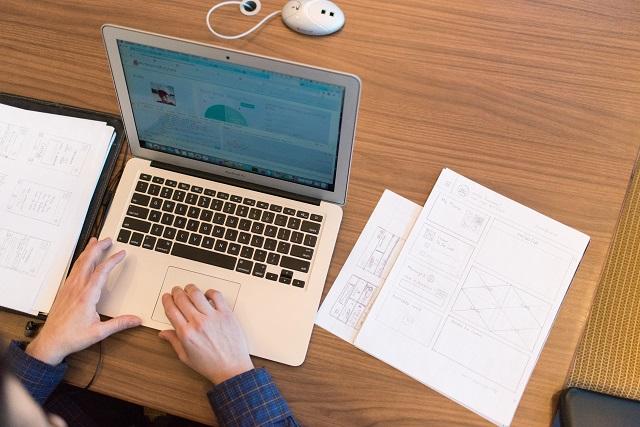 Julie Bonner of Julie Originals says you should do a lot of research before signing up for any craft fairs, farmer's markets, etc. The trick to how to sell at craft fairs she says is knowing things like:
The type of audience the event you will be selling at typically draws in
The average number of attendees you can expect
If they require vendors to have a social media presence to promote — when vendors don't promote, it can hurt attendance
Whether or not you will have electricity — your fancy display with the lights won't do much good if you can't plug it in
2. Know your ideal customer, and look the part
For Stephanie Odell, owner of Calithien Jewellery, knowing her ideal customer and looking the part has been her key for how to sell at craft fairs. She makes whimsical fine jewelry, and she says that if your ideal customer won't be at the event, you shouldn't even bother showing up.
"For example, if you're selling high-end goods and the other vendors are all selling mass-market products, you're probably in the wrong market," Stephanie says. "Along the same vein, your booth should be designed with your ideal customer in mind. Your color choices, display items, and the thought into the placement of your product will all reflect a certain subconscious feeling back to your prospective customers. A few little details can make a big difference in attracting those who are likely to purchase from you."
3. Go to the event before you're a vendor, if you can
Madison Osborne who also sells handmade jewelry says it's a good idea to actually attend some farmer's markets, and see what kind of people are vendors and attendees before you commit to being a vendor yourself.
This way you can make sure your art and handmade goods will fit in with what the buyers of that specific type of event.
She also says to mingle with your "would-be competition" to get the lay of the land. This tip is mostly helpful for farmer's markets that happen weekly or monthly as opposed to annual or semi-annual craft shows.
4. Bring multiple types of art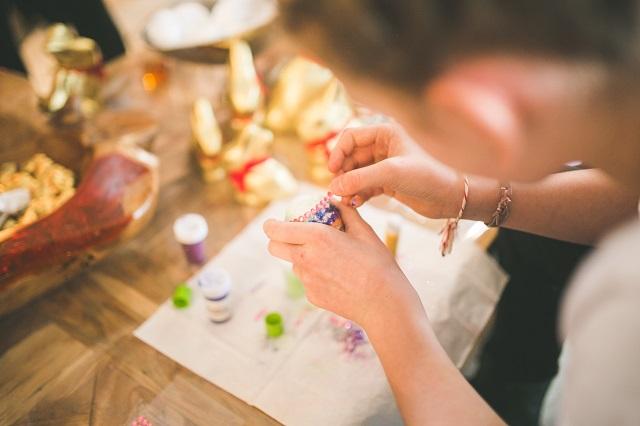 Sabrina Hartel of iNNo Art Prints says her number one tip for how to sell at craft fairs is to bring a variety of products.
"Just because it's not your favorite piece of work, doesn't mean that someone else won't adore it," Sabrina says.
Bring items at multiple price points too. This way you can appeal to every budget level of buyer.
Pria Maineri of 88kitty echoes this sentiment and added, bring multiple ways for your customers to pay, too. Be prepared to accept cash or credit — maybe even Venmo.
Editor's note: Looking for a payment option for your craft business? Check out GoDaddy Payments! You can connect it to your online store or provide customers with a Virtual Terminal or Online Pay Links.
5. Spend time and money on your booth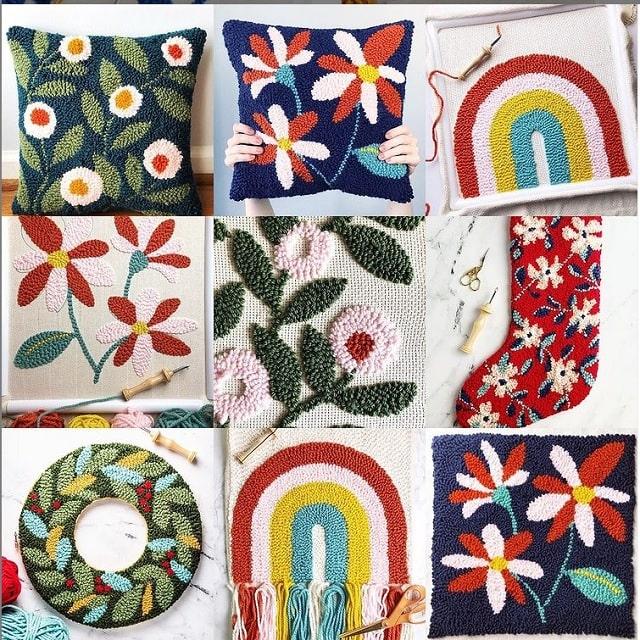 Sarah Stearns aka Sarah Maker says the key to making more sales "is to spend a little extra time and money to make your booth presentation beautiful and well-organized. An eye-catching booth will grab your customers' attention from afar as they stroll down the aisles of the craft fair."
The return on investment will be well worth it.
There's nothing worse than an overly cluttered booth that leaves the customer lost as to what you're selling. No one wants to sift through bins of stuff for sale — so make your art presentable like it's the prized piece they should take home with them.
6. Spread the word before you attend
Rowell Concepcion, owner and milliner at Binata Millinery, says if you have an email list and/or following on social media, use it to your advantage. This is especially helpful if you already have loyal fans online. They might be willing to share your appearance news, and in the best cases they will also show up to support you.
Rowell says start spreading the word two to three weeks ahead of time. He suggests "one or two email blasts, at least two Instagram grid posts, and four Instagram stories prior to your selling dates."
Conclusions and next steps
Hopefully, the wheels in your head are turning with ways you can improve your sales numbers for the next craft fair or farmer's market you will participate in.
For your next steps, I would recommend the following:
Get a website so you have a place to drive traffic to, announce events you will be at, and a place to sell your art for people who can't attend in person.
Start taking really good photos of your artwork.
Keep honing in on your ideal customer.
Continue perfecting your craft.
If you're ready to take your art online, check out GoDaddy can help you build your Online Store.