The first hurdle in making your business dreams a reality is figuring out how to get a loan to start a business. Many would-be business owners come face to face with a difficult reality: business loans are hard to come by. For example, Bank of America requires at least two years in operation and annual revenues of $250,000 — and most other big banks aren't much different.
The road to financing for your business endeavor is fraught with pitfalls.
It's important to empower yourself with relevant information, like what to avoid when you apply for a loan and other ways to finance your business.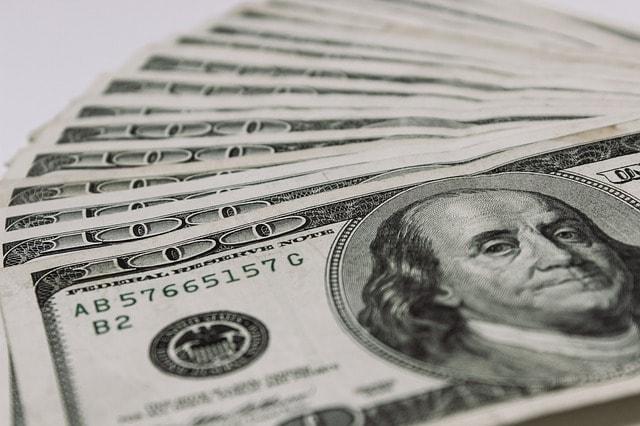 Exploring how to get a loan to start a business
Traditional business loans are for operations that have already demonstrated profitability and are seeking additional funds in order to take the next step. For a startup company that doesn't have much of a track record, it's important to consider other options when you're figuring out how to get a loan to start a business. Let's take a look at some of the best:
Online lenders
With banks and credit unions cutting down on the number of business loans they issue, online lenders have stepped up to fill in the gap. These lenders have simpler application processes, lower minimum requirements, and faster funding times. Many of the best online lenders are peer-to-peer lenders, which means third-party investors fund the loans.
Funding Circle, for one, is a popular choice because it doesn't have minimum revenue requirements, although you do need a business history of at least two years. Another possibility is StreetShares, which requires an annual revenue of at least $25,000 and a business history of one year, although it will occasionally approve businesses that have been around for only six months.
The amount you can borrow and the interest rate will vary heavily depending on the lender, so it's a good idea to shop around.
The best online lenders will have interest rates that are only a few points higher than a bank loan.
Personal loans
The main stumbling block with getting a startup loan is that lenders are evaluating the creditworthiness of both you and your business. Approval is unlikely for a business that has yet to make money. You can get around that issue by applying for a personal loan to start your business, using your own credit score and income to receive approval for a loan.
If you're considering this route, Citizens Bank offers personal loans to borrowers with an annual income of at least $24,000. Just like with online lenders, it's always a good idea to shop around. Check with your own bank or credit union first.
Personal loans function similarly to business loans, which means interest rates are low and terms can last several years. The only downside is that the amounts are smaller, but they work well in the early stages to finance your business.
Loans through the Small Business Administration (SBA)
The SBA partially guarantees loans through its network of lenders, so they're taking on less risk when they approve applicants. A range of amounts are available, from microloans that max out at $50,000 to 7(a) loans that can be up to $25 million. Terms last up to 25 years, interest rates are low, and there are no minimum revenue requirements.
When you're looking for a loan through the SBA, be prepared to present quite a bit of paperwork and information about your business. The entire application process may take months, so this isn't quick cash. However, the favorable terms make these loans worth the wait.
Business credit cards
A business credit card isn't technically a loan, but it's a solid short-term financing option that you should have — even if you aren't figuring out how to get a loan to start a business. The reason for that is the rewards. Some of the top small business credit cards can earn you over $1,000 each year in cash back or reward points. Even if you get a loan, you should still put all the expenses you can on a business credit card, and then pay it off with that loan to make more money back.
For financing, look for credit cards with an introductory zero-percent annual percentage rate (APR). You'll have a revolving line of credit you can use interest-free for the introductory period. Just make sure you pay everything off before that period ends.
Common mistakes to avoid in your search
There are several common mistakes business owners make when they're deciding how to get a loan to start a business. There's a considerable amount of work involved with this project, so it's critical to be aware of potential obstacles — and to know how to clear them. Let's examine some of these:
Poor credit management
You typically need a credit score of 720 or higher to qualify for the lowest interest rate on a loan. Otherwise, you're giving money away with the extra interest you'll pay. All it takes to build an excellent credit score is the right financial habits, which you'll need anyway if you're going to launch your own business.
Lack of a business plan
A thorough business plan is the first step in launching a business. Not only will it make your business more likely to succeed, but it's also something many lenders will want to review when you apply for a loan. Evidence you're serious about success, such as an eye-catching website, can really help here.
No preparation for committing your own money
Although there are many financing options available, remember that you'll need to put your own money on the line, as well. When you're applying for large business loans, the lender will want to know how much of your money you've used to fund your business.
The final step in getting your business loan
Once you've decided which loan option is best for your business, you can start looking at lenders. Many will provide an estimate of the terms they can offer you after only performing a soft credit check.
The final step is the application process. Check the lender's requirements so you can gather all the required information and documents. Submit the application, and with any luck, you'll have the money your business needs in short order.