Without Domain Privacy
John Smith
john@YourDomain.com
1234 Elm St.
HomeTown, AZ 85000
(480) 555-5555
With Domain Privacy
DomainsByProxy.com,LLC
14747 Northsight Blvd.
Suite 111, PMB 309
Scottsdale, AZ 85260
(480) 642-2599
Keep personal information safely locked away.
As low as
$7.99/yr per domain
Protects

against identity theft

Prevents

domain-related spam

Deters

domain hacking
Keep personal information safely locked away.
As low as
$7.99/yr per domain
Protects

against identity theft

Prevents

domain-related spam

Deters

domain hacking
Your identity is nobody's business but ours.®
GoDaddy's privacy partner, Domains by Proxy®, protects you from hackers, hijackers, and data miners by replacing your name, address and other details in the public WhoIs directory with its business address and phone number. You retain complete control of the domain, including the rights to sell, renew, cancel or transfer it.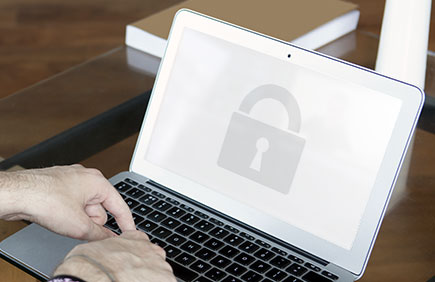 Lock out thieves, not customers.
To make sure legitimate customers and business partners can find you, Privacy & Business Protection includes an online business card. This listing features a map to your store, description, phone number, snapshot of your website, and up to four images and hyperlinks.
Hijackers beware.
Thieves who hijack domains tend to use them to carry out scams, deliver spam and spread malware. Both Privacy and Privacy & Business Protection safely hide the personal information hackers need to take control of your domains.
Frequently asked questions
What's in the WhoIs directory?

The WhoIs directory is a searchable list of every single domain name registered in the world, including the names, addresses and other details of the people who own them.

The Internet Corporation for Assigned Names and Numbers (ICANN) requires accredited registrars to publish this information in the WhoIs listing as soon as the domain is registered.

So everyone can see my information?

The short answer is yes. The name, address and phone number you submit when you register your domain is publicly accessible by anyone at any time. This may be good news if you have a domain name you'd like to sell. Or it may be bad news if your name and contact info is collected by a spammer, hacker or cyber-criminal.

What about my business? I want people to find me.

Privacy and Business Protection includes a "virtual business card" designed to drive traffic to your website and increase the reach of your existing efforts without sacrificing your privacy.

How does Privacy Protection work?

Instead of displaying your personal information in the WhoIs database for all to see, our partner Domains By Proxy will replace it with its own. The domain will belong to you - except now, you and Domains By Proxy® will be the only ones who know it.

What are the benefits of Privacy Protection?

Privacy Protection through Domains By Proxy gives you full control over your domain names while protecting you from identity theft, domain-related spam and domain name hijacking.

Domains By Proxy even creates a private and unique email address for each domain name. You get to decide if you want the email forwarded to you, filtered, or completely blocked.

What is Privacy & Business Protection?

Privacy & Business Protection delivers an extra layer of protection on top of Privacy Protection. It includes all the features of Privacy Protection plus:

Domain Name Ownership Protection — Keeps you from losing your domain name if you forget to renew it, or if we can't charge your credit card. You have one year to rescue your domain, which can be done by paying the renewal fees for your domain name as well as your privacy plan.

Deadbolt Transfer Protection — Puts your domain name on lockdown, making inadvertent, accidental, or malicious transfers impossible. Deadbolt Protection offers an even higher level of security than regular domain name locking - we actually lock your domain name in your account.

Ownership Protection Reports — Email updates and an annual domain name status report help you keep track of vital domain name information

Business Registration — Provides a business card listing that is instantly available to everyone who searches for your domain name in the WhoIs database

NOTE: Before you purchase Privacy & Business Protection, make sure the Registrant contact for your domain name includes a valid email address. You must have access to the registrant email address to make sure future changes to your domain name or Privacy & Business Protection service. For more information, see Updating your domain name contact information

Privacy and Business Protection is not available for some domain names, primarily country-code extensions (ccTLDs).