Entrepreneur
Sequoia Ferguson
"I'm only going in one direction, and it's forward."
Sequoia was a mother at 16, but refused to shelve her dreams. After putting herself through college, she wrote a business plan and opened a brick-and-mortar shop at 26. Since then, she's closed her storefront to keep her business alive. This season follows her as she pivots her business to a mobile pop-up boutique.
Fact
In the last five years, the number of women-owned businesses climbed 21%.
– The State of Women-Owned Businesses
Entrepreneur
Consuelo Rosales
"One day I decided to start a business, and when I got my first client, I knew I could do it by myself."
Before she could leave an abusive relationship, Consuelo needed a steady income to secure her independence. Inspiration came from an unlikely place — the founding of KFC. "If [Colonel Sanders] could sell chicken door to door, which is much more complicated, I can sell cleaning services, which is much easier." In Season 1, she faces new challenges as she moves her business into more lucrative markets.
Episode guide
Season 1: Memphis
Episode 1
Made in America travels to Memphis to meet a group of Memphis entrepreneurs who are bucking the odds to make their own way.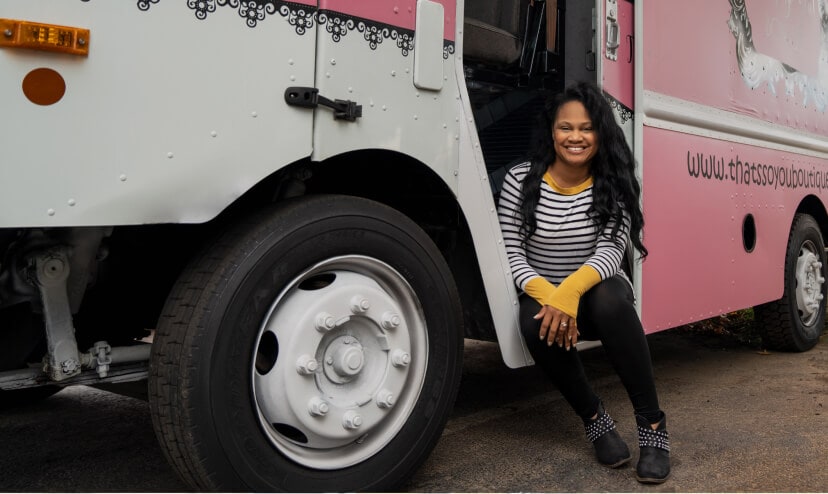 Episode 2
Boutique owner and new mom Sequoia Ferguson opens up about overcoming challenges on her journey as an entrepreneur.
Episode 3
Entrepreneur Consuelo Rosales shares her story of facing her fears, becoming her own boss and creating a safer and better life for her boys.
Episode 4
In the season finale, Made in America returns to Memphis to check in on entrepreneurs Consuelo Rosales and Sequoia Ferguson.
Mission
We believe everyone has the right to make their own way.