How to create a free website.
Whether you're building a website to show off your portfolio or setting up a store to sell anything from cookies to digital recipes to baking classes, you can do it all with Websites + Marketing. Follow these steps to create your website with our powerful, all-in-one builder designed to help you grow.
Start creating your free site or store by picking a template.
Add your content, products and business info to make it yours.
Use built-in marketing to let people know you're open for business.
Manage everything — reviews, orders, social — from 1 dashboard, on any device.
Buy premium features — store add-ons, SEO, appointments — as you need 'em.
FREE
What's included with your free website?
Email and social media marketing
One-time appointments
Start selling with GoDaddy Payments
SSL certificate to keep your site secure
24/7 customer support
Branded content creation with GoDaddy Studio
Premium
Upgrade when you're ready for more.
Explore plans starting at
$9.99
/mo when billed annually.*
Connect a custom domain
Offer flexible shipping options
Get Search Engine Optimization (SEO)
Set up recurring appointments
Add a full-featured online store
Get email and text appointment reminders
Sell on Amazon, eBay and Etsy
Accept online payments for services
List products for free on Google Shopping
Sync orders and inventory across channels
Website Templates
Whatever you do, it'll look good.
A powerful website builder at your fingertips.
Click to easily edit or add entire sections — like a photo gallery, menu, or price list — in seconds, from any device.

Design beautifully branded content for social media, email marketing and beyond using GoDaddy Studio.

Set up your online shop for free using professional ecommerce templates, then upgrade to a paid plan to start selling.

Manage everything – reviews, orders, social – from one dashboard, on any device.
Premium Website Builder Features
Unlock more as your business grows.
With marketing and business-building tools baked in, you get to start for free right now, then upgrade when you're ready for more.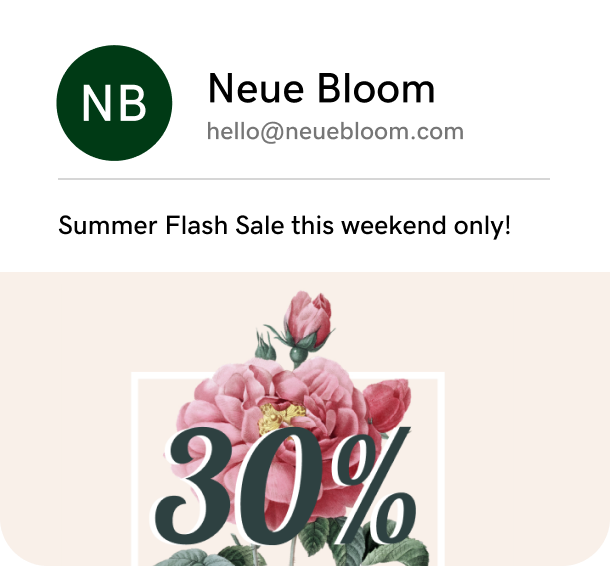 Custom Domain
Give your website the address it deserves with a custom domain.
A domain is the address where your website lives online. A custom domain looks more professional and makes it easier for people to remember your business name.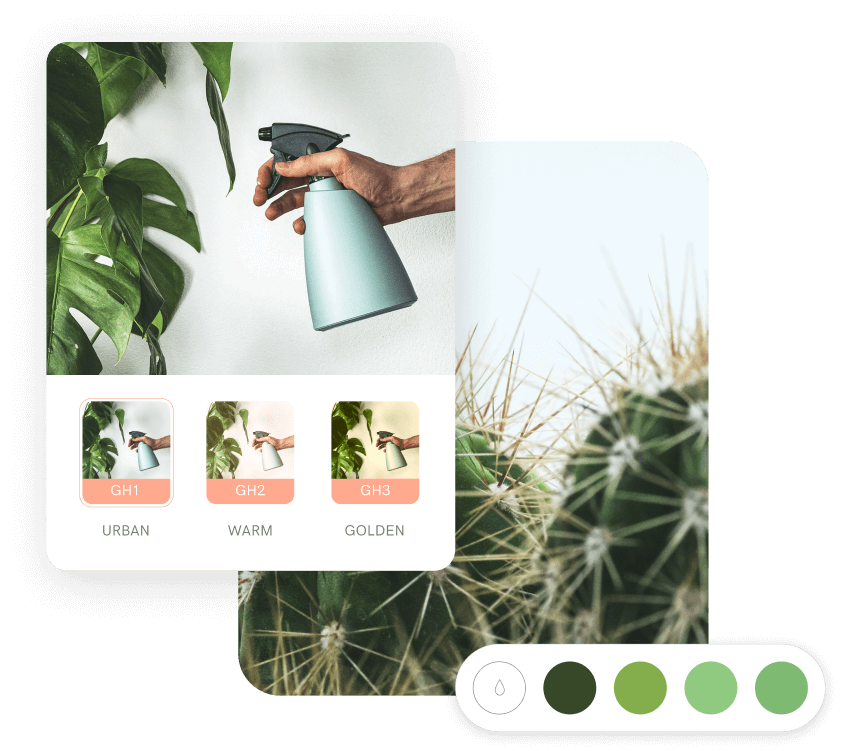 Online Store
Build a full-featured online store your shoppers will love.
Our easy-to-use Online Store lets you sell anything, everywhere. From products and downloads to virtual and in-person services, sell it all on Etsy, Instagram, Amazon and beyond. And now, GoDaddy Payments gives you a fast, secure way to get paid when customers buy from your store.
Appointments
Upgrade from one-time to recurring appointments whenever you're ready.
Customers can book and pay for your virtual or in-person services right on your site, at any time. That means you get to fill up your calendar without picking up the phone.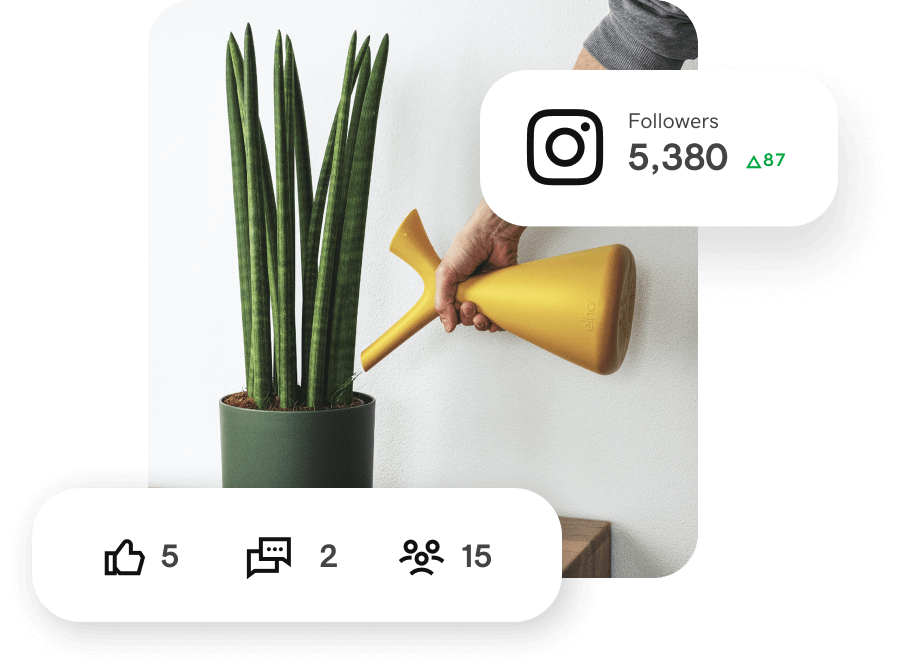 More Marketing
Grow faster with expanded email and social media marketing.
Engage customers and keep them up to date on how to stay connected to your business with advanced email and social media marketing tools.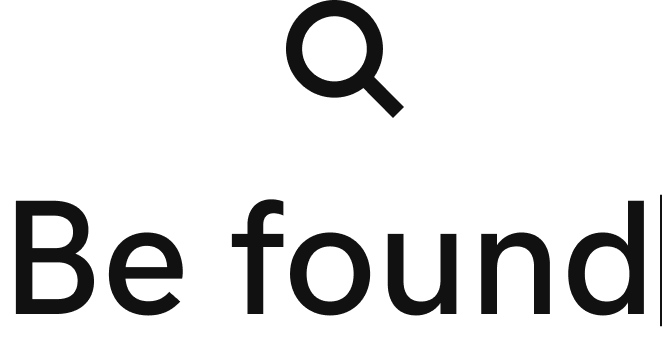 Search Engine Optimization
Get found on Google and beyond with a perfectly optimized site.
Boost your site on Google and other search engines with keyword suggestions and tracking that'll help you monitor your ranking over time.
Trusted by 21+ million customers around the world.
GoDaddy the KING of website builders...
GoDaddy obviously is the 'go to' website builder. They make everything so easy to get set up and ready... I highly recommend them to anyone that's starting a business and that's needing a website... Thanks...
Rick Bowers
Worthy website builder
I've used plenty of website builders and always hated them, I now use Wordpress. When I started my detailing company I didn't want to have to set another store up as there was a lot of moving pieces. I rate the website builder 9/10. Customer service is 10/10
Jeff Moss
Website builder and customer service is great!
Website builder is amazing and customer support is doing a great job in explaining products and services in godaddy
Chahat Sethi
Very happy to be working with GoDaddy
Very happy to be working with GoDaddy. Their website builder was very easy to use and I ended up with a final product to be proud of.
Cathy Eastman
Go Go Daddy!
I Love Go Daddy! I have been a satisfied Go Daddy customer for many years! The Website Builder is amazing and the perfect choice for growing your business. The ability to access and edit your website 24/7 and connect directly to social media is a huge plus for me. I also appreciate Website Builder's functionality, active components and creative options! The US tech support team is great - Thank You Go Daddy!
Go Daddy Fan
From customer service to website…
From customer service to website building, their service is awesome 👌. I would recommend any website builder to use this site.
Risul Rashed
I love the user-friendly website…
I love the user-friendly website builder. Anytime I want to make changes, I can do so pretty quickly, and have it published at the same moment, without any inconvenience. Best thing ever!
EDUARDO HERNANDEZ
I began using another website but…found GoDaddy more user-friendly
I began using another website but switched over to GoDaddy. As a first-time user of the GoDaddy website builder, I found it easy to use and understand, it gives good options to upload images, videos, podcasts and more. I was very happy with the customer service and she found me a great deal for my domain. Highly recommend GoDaddy :-)
Esjay Pea
I LOVE GoDaddy!
I've never had a bad experience with GoDaddy and I've been a customer of theirs for many years. If there's an issue, they either fix it or walk me thru it. Website Builder is awesome and very easy to use. LOVE GODADDY! Wouldn't even think about going elsewhere.
Jeanne Wokurka
GoDaddy website builder and marketing…
GoDaddy website builder and marketing tools have been really nice for my business by saving me time allowing me to basically throw up a website that works! Thank you very much go Daddy and thank you Jesus!
Warren affordabledoorrefinishi
We love to help. Seriously.
Still not sure what you need? Give us a call. We're happy to help, even if you're not a customer. Call us at 1-480-366-3546 and we'll chat — or get back to you as soon as we can.
Frequently Asked Questions
Why should I have a website?
By creating a website for your business, you're building an online presence. Whether you're making a basic website with contact information for your small business, creating a portfolio for your freelance work or simply want a space to blog about your thoughts on food, having a website will help you share who you are and what you do with the right audience.
What is GoDaddy Website Builder?
GoDaddy's website builder, formally called Websites + Marketing, is an online editing and publishing tool that helps you make a responsive website with no technical knowledge required.
How to create a website with GoDaddy's Website Builder:
Create a

GoDaddy

 account.

Pick a design and use the drag-and-drop editor to add your own images and text or create a contact form. You can make your website as simple or complex as you'd like.

Publish your website.

Expand your website as you grow. You can add a full online store complete with product listings, coupons, shopping cart, shipping and multiple payment options.
What is GoCentral website builder?
GoCentral is the former name of

GoDaddy

's website builder product, now called Websites + Marketing. It's an all-in-one website builder that comes with integrated marketing tools to grow your business. It offers hundreds of designer-made templates to choose from, or you can type an industry directly into the builder to receive a relevant, pre-populated template to customize.
Is my website really free?
Yep. You'll never be charged for our free website plan AND you get to experience the premium features of our paid plans free for 7 days. If you choose not to upgrade to a paid plan after your trial ends, you won't lose the work you've already done to your free site and you can upgrade anytime to continue enjoying premium features. You can upgrade your plan in the My Products section of your account or with the help of a GoDaddy Guide. See Website Builder plans and pricing to find one that suits your needs.
Can I customize my website?
Absolutely. Add or edit sections — like image galleries, price lists, menus, scrollable content blocks and YouTube or Vimeo videos —  to customize your website to your business needs. Every section in your website is customizable, from the name of the page, to your website's navigation bar. You'll also have the ability to change text, colors, styles and font. Our website builder allows you to switch back and forth between mobile and desktop layouts so you can create a website that allows visitors to comfortably view and use your website from any device.
Can I add a shopping cart to my website?
Yes. With a free website plan, you'll be able to set up your online store and start taking payments in minutes with GoDaddy Payments. For a full-featured online store with advanced payment options, various shipping methods and increased functionality, you'll need to upgrade to the Ecommerce plan. Once you've upgraded, you can accept orders and build the ultimate shopping experience with features like Apple Pay, highlighted product sections and promotional coupons.

Learn more about

Online Store.
Can I connect a custom domain to my free website?
During your initial 7 day free trial of premium features you can connect a custom domain to your website. At the end of your trial, your website will be moved to a temporary domain like "www.yoursitenamehere.godaddysites.com" unless you upgrade to a paid plan.
Does GoDaddy Website Builder include an SSL certificate?
Yes. In all plans, any data transmitted from your site will be encrypted using a SSL (Secure Sockets Layer) certificate. This means that all data will be kept private; which is important if you want to keep your site visitors safe. If you sell products or services in your store, an SSL will protect credit card and bank numbers from being intercepted by hackers.
Can I connect my social media and website?
Yes.

GoDaddy

 Website Builder can act as your online hub. The option to link to your Facebook, Twitter, Instagram, Pinterest, LinkedIn and YouTube on your website gives you an advantage in communicating with your visitors. By centrally locating all the links in one place – your new website – you're giving your online visitors a seamless experience.
Are SEO (Search Engine Optimization) tools included with Website Builder?
Select Website Builder plans

come with built-in SEO tools to help your website show up in search engines like Google. In Website Builder, you'll find the SEO Wizard, a step-by-step guide that provides suggestions on how to optimize each page of your website by adding relevant keywords and descriptions.
How do I start selling online?
You can design your online store for free and start taking payments in minutes with GoDaddy Payments, but if you want a fully-featured online store, you'll need to purchase the Ecommerce plan. Here's what you do:
Click any of the Start for Free buttons on this page. 
Take a few seconds to create an account so we can save your work.
When prompted, select your industry and name your site.
Click View Plans in the banner at the bottom of the screen. 
Choose and purchase the Ecommerce plan to start using your store. 
How do I create a website?
Creating a website is a relatively small effort that can have a huge impact on your business' bottom line. Here's how to start building your website: 
Get organized
Think about the info and images you want to include on your website and what categories you'll need to organize that content. Maybe you'll need an About page with contact info, or a Menu page to show off tasty treats? You'll make quick progress if you can map out a general structure before you start creating your site.
Choose a website template
Pick a template to get started, or hit Start for Free to have Websites + Marketing generate a business-relevant template for you.
Customize your website
Use our easy editor to add your content, products and business info, and customize colors, fonts and layouts. 
Choose your domain
Register a custom domain or connect one you already own to your website. This helps people easily identify your business from your site's online address.
Optimize your website for search engines
Use the premium SEO optimizer to ensure your website is easily found on search engines like Google.
Launch your website
Publish your website and watch your business grow, while managing everything — like website updates, reviews and social posts — from one dashboard, on any device.
How does GoDaddy Website Builder stack up against other website building providers?
Comparing website builders helps you decide which features are important to you and what type of website builder will best fit your needs. So, our team researched available plans, spoke with support agents, factored in ease-of-use, design, and pricing, and put together a side-by-side comparison of the best website builders. 
Spoiler alert: GoDaddy Website Builder offers high value at a low price and our customers give us great reviews on Trustpilot.