Using 3 elements of viral videos to promote your business on social media
A year ago, I posted a video on Facebook, not expecting people would care enough to make it stand out from all the viral videos out there. The video showed my son and I talking in a bathroom about some kids picking on him at school because he had long hair.
The experience has taught me key fundamental themes that most viral videos have, and I'm sharing them with you so you can leverage them — in the videos you create to promote your business or event.
My video happened almost as an accident. I posted it at night before we went to bed. My son wanted to read comments from people who saw it. I didn't expect anyone to watch it and if they did, I thought I'd see about 10 comments — at best — the next morning.
Guess what happened when I woke up?
I woke up to an endless scroll of Facebook notifications on my phone, and I was confused.
What happened?
I opened Facebook and immediately saw this little video — which I'd thought nothing about — had more than 14,000 views … in eight hours. (I don't think I've met 14,000 people in my lifetime.)
The first words out of my mouth were to my wife, "Babe, don't panic, but 14,000 people watched my video…" and I waited. All I heard from downstairs was my wife's gentle and loving voice: "WHAT?!"
Since posting that little video, it's been shared all over the globe by outlets like Buzzfeed, .MIC, Parent's Magazine, George Takei, CNN and others. At last count, there are more than 100 million views of the video combined.
The past year has been a blur, but I've learned a lot about how people react to and share viral videos on Facebook.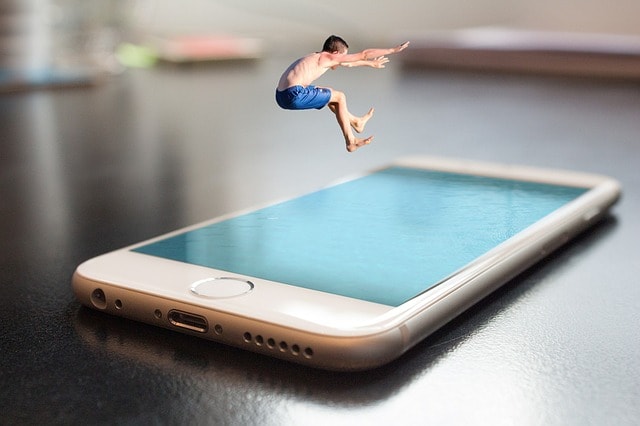 3 elements of viral videos to use for your business
Before you start planning a video for your business, there are a few things to consider. The biggest question I ask myself before I film a video is, "Would I share this if I saw it and it wasn't mine?" Most viral videos have one of three common threads:
They share content we can relate to.

They touch us emotionally.

They promote the underdog.
While this might not always be the case for every viral video you see, it's a good place to start.
1. They share content we can relate to
Candace Payne comes to mind …
You might not know the name, but odds are, you laughed with her when she opened up that Chewbacca mask and showed the world how much fun it was. Chewbacca Mom was an instant hit. We watched and laughed along with her. She inspired me to not take myself so seriously. It was funny without someone being the target of the joke.
2. They touch us emotionally
There was a man who suffered from joint pain and loss of mobility after an injury he received in the military as a paratrooper. He couldn't walk without assistance and sent a video plea for help to a yoga instructor. It was heartbreaking to watch this man's struggle.
The video goes on, and we watch him over the course of a year as he struggles, falls down, and then gets back up. I found myself really wanting this guy to succeed. The video has a big reveal at the end — with him tossing his crutches on the floor and running down the road.
I was along for the ride. Seeing him run left my heart full of joy.
3. They promote the underdog
Remember Carter Wilkerson? He innocently tweeted Wendy's asking how to get some free chicken nuggets. Their reply? Get 18 million retweets. Ellen DeGeneres took a selfie with a star-studded cast and held the record with about 3.4 million retweets. How was a high school kid from Reno going to beat that?
Carter asked the internet for help. His cause became our cause.
We wanted that average kid to win, so we retweeted him. On May 9, 2017, Carter's #NuggsForCarter tweet made history with 3,435,067 retweets. It's in the Guinness Book of World Records.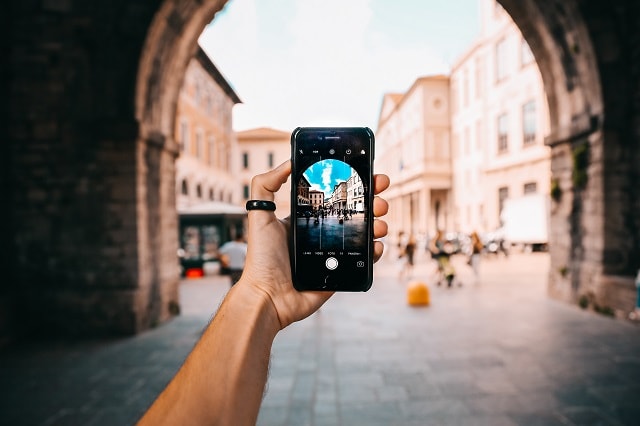 You can't plan on making viral videos, but you can bet on the odds
As much as I'd love to tell you, "Just do x, y, or z," and you'll get 100 million views on your video, it just doesn't work that way. What you can do, however, is leverage the principles in these viral videos when making yours.
You don't need fancy camera equipment. I shot mine on my iPhone in my bathroom. Chewbacca Mom shot hers in her car in a parking lot. Your audience doesn't care about production — they care about your message.
When you plan your next video, think about your audience. Is this going to make them laugh? Does it generate emotion? Are you helping the underdog on their mission?
Think about how you can tell the story of your business in the most humanly way possible.
For example, let's pretend you own a bakery and make great apple pies from a recipe your grandmother had. Shoot a video with customers talking about their family traditions and their favorite treat at Grandma's house. What did that mean to them? Then get their reaction to trying your famous Grandma's Apple Pie.
That's just one example among countless ways to use video to humanize and tell the story of your business. You have everything you need to be the next star of viral videos. Use that phone you carry around in your pocket. Get up right now and go record something, and inspire your customers.