3 restaurant marketing ideas to drive more orders this summer
Summer is a great time to test out new restaurant marketing ideas and measure what drives the most business to your door. Perhaps you want to drive more reservations with email marketing, or maybe you think an interactive cooking class can get people pumped about your new dishes. No matter your budget or resources, below are three restaurant marketing ideas that should help you drive more orders this summer.
Know your audience
Before implementing any marketing campaign, it's critical that you know your audience. It's not just a matter of knowing where they usually sit and what they like to order. You really have to create a buyer persona to represent your target (or ideal) customer. Examples of questions to ask about your audience include:
Where do they live?
Do they drive, take public transportation, or walk to your restaurant?
How often do they visit your restaurant?
What do they like to order?
Do they dine alone or come with family or friends?
The intent of this exercise is to tap into the mind of your consumer and figure out what makes them dine with you. The more questions you answer, the better definition you have of your ideal customer, and the more empowered you are to turn these restaurant marketing ideas into revenue.
3 restaurant marketing ideas to consider
Want to kick up the heat this summer? Check out these three restaurant marketing ideas to bring in more diners.
Email marketing campaigns.

Interactive classes.

Social media contests or drawing.
Ready to dig in? Then keep reading.
1. Email marketing campaigns
Email marketing remains one of the most effective marketing channels, with an average return on investment of $44 for every $1 invested. Email marketing is an effective restaurant marketing idea because your subscribers have opted to receive a business message from you in their inbox.
Unlike social media posts that can get lost in the mix, your subscriber actually feels a vibration or hears a notification sound when your email hits their inbox.
As a result, you have a better chance of your message being read, and if you've created a successful email campaign, you'll drive your email subscriber into your restaurant.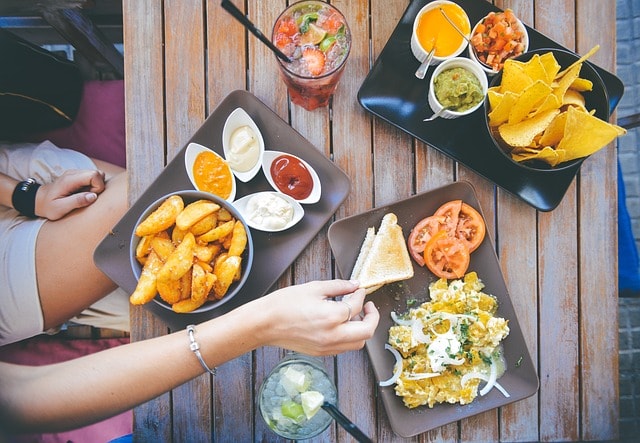 Some ideas for your email marketing campaign:
Promote your signature drinks or frozen cocktails. Subject line: Chill Out with Our Frozen Cocktails.
Advertise a weekly meal deal or limited-time special dish. Subject line: Fondue? Don't Mind If I Do!
Promote an upcoming event. Subject line: Have You Reserved Your Table for Beerfest?
Play to a holiday like the Fourth of July. Subject line: Get More Bang for Your Buck with Our BBQ Burger.
Once you have the idea for your email campaign, make sure you give your readers a way to book a table or call for info. You also want to include clear, high-quality images of your food, drink, or ambience to drive them toward dining with you. Before distributing the email, be sure to send the email to yourself and your staff to check for any errors or misspellings, and make sure it looks good and works properly on smartphones.
Editor's note: Need an email marketing platform? Consider GoDaddy Email Marketing. You can create beautiful, branded campaigns with ease that speak to your business and connect with your customers.
2. Interactive classes
Wise words from my fellow GoDaddy contributor, John Jantsch: "The important thing to realize is that while you don't have as much influence as you used to over how people find you, you still have a lot of control over the experience your customers have once they do."
With that in mind, creating an interactive experience for your guests enables you to provide a fun memory and potentially turn them into your own team of word-of-mouth marketers. Think about it: They will take photos and videos and post them online for all of their friends and family to see. And, assuming they have a positive experience, they'll tell everyone about their fun time at your restaurant and suggest that they, too, attend one of your upcoming classes.
Consider an interactive cooking class, where your chef teaches couples how to identify quality produce, prepare meats or seafood, cook, and finally enjoy the meal together.
If your team can come up with dishes that don't require substantial time to prep, you might even be able to fit a few classes in one evening — one at 6 p.m. and another at 9 p.m., for example.
To encourage your participants to share their experience, be sure to have a staffer around to take photos and videos of them on their phones. You want to get the most out of this restaurant marketing idea, so consider having some signage in the background, so the photos show your branding.
3. Social media contests or drawings
A solid social media contest can deliver more than just likes and shares: It can fill your seats with hungry guests. To succeed with this restaurant marketing idea, be sure to follow these tips:
Set a S.M.A.R.T. goal
Attach a goal to your campaign that is specific, measurable, attainable, relevant, and time-sensitive — or S.M.A.R.T. An example of a S.M.A.R.T. goal is that you want to increase your online orders by 10 percent within the next month.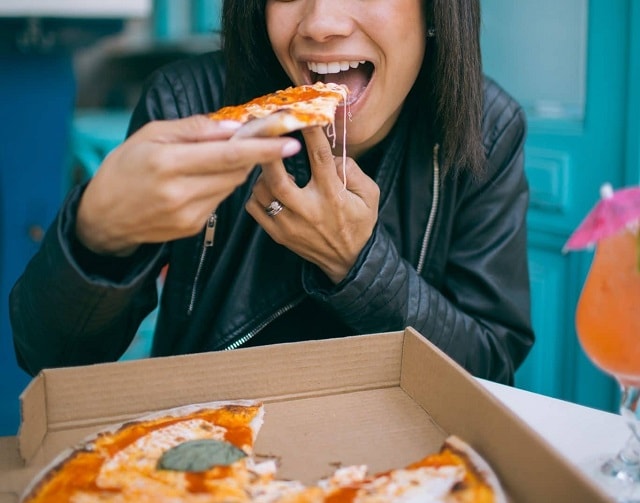 Choose the right contest type
You have several choices — from a caption contest to a video vote to a simple sweepstakes to fan photo submissions. To achieve your S.M.A.R.T. goal above, you could offer all your customers a free appetizer, dessert, or coupon when they post a photo on Facebook or Instagram of themselves enjoying your food.
Set a time frame and stick to it
The length of time you set depends on the value of your giveaway. If you're giving away a meal, then consider running your contest for one week. If you're giving away a high-value gift certificate, consider a two-week contest. Be sure to set the time frame at the beginning of the contest and remind your fans and followers as the end draws near.
Use a catchy hashtag
To rally your fans and followers around your contest, use a hashtag that is relevant to your restaurant and the contest itself. Be sure to share your hashtag on all of your promotional materials, social channels and website to build the conversation.
Make it work for you
There are so many potential restaurant marketing ideas out there, so find one that works for you. It's all about getting your diners involved and engaged with the brand to drive more orders this summer. Be sure you have the time and resources to pull it off, and capture tons of photos and videos to get the most juice for your squeeze.