5 Mile Media embraces creativity for client success
5 Mile Media is a quickly growing advertising agency in Pasadena, Calif. Founded as an escape from the corporate nine-to-five, 5 Mile Media's early success came from leveraging existing relationships, tapping into greater creative freedom, and working closely with every client.
The beginning of 5 Mile Media
What's 5 Mile Media all about?
We stay on top of trends like mobile and responsive website design, consumer buying habits and seasonality as it relates to your business.
We perform our due diligence utilizing primary and secondary research to measure results, such as our own local SEO platform, and your return on investment (ROI) from our traditional advertising campaigns.
We believe in embracing a creative culture with communication strategies and the development of effective, on-target marketing that allows our clients to tap into consumer behaviors.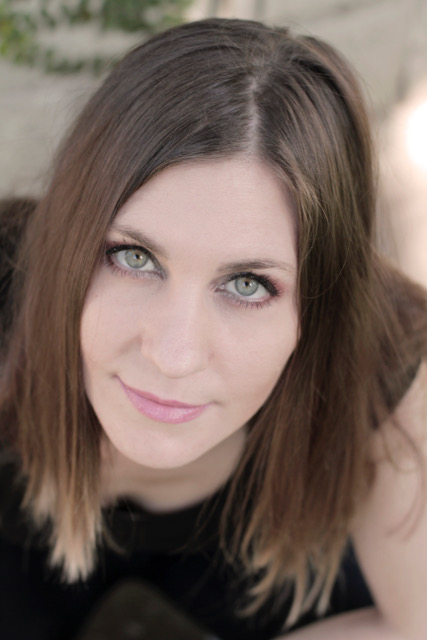 What inspired you to start your business?
I was inspired to start a business because I wanted the opportunity to have creative freedom and not be boxed into a corporate setting. Creativity doesn't always flow from nine-to-five.
While my inspirations were real, that's not exactly how we get to operate. We definitely have more flexibility, but in reality we often work long hours and we're always available nine-to-five. But with working from home and skipping out on the L.A. traffic, long hours don't seem long … and because we love what we do.
What first steps did you take to get the business off the ground?
First and foremost, I have a business partner (Nathaniel, President) who is responsible for more than half of pulling this company together.
We had almost no starting business costs.
We didn't take out any loans. We rented a small office in Pasadena and got to work. Between the two of us, we had 20 years experience with most everything we needed. We both had relationships with past clients that were also ready to hop on board with us.
What challenges did you face early on?
Our biggest challenge we had was realizing that we were successfully lifting off the ground. We were scared to take the next steps of hiring people to join our team. What if it all fell apart?
What big wins have you had so far?
We recently signed a master agreement with Los Angeles County  for our design services. We are very excited about this! It's so new and we haven't started yet. But we are very anxious to sink our teeth into their upcoming projects.
Where do you see your business in five years? Ten years?
In five years, I see our business growing with at least two to four more hires. In ten years, we will either keep growing and trying to take over the world, or we will stay small and tight knit. But I can imagine we'll still have all of our current clients, because we'll make sure they stay happy and financially healthy.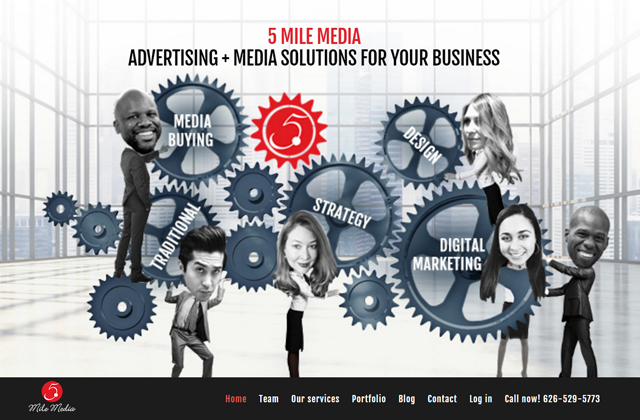 Dealing with clients
What's your ideal client?
Our ideal clients are deeply engaged in growing their business, providing excellent service to their customers, and devoted to providing a supportive environment to the employees that they serve.
We enjoy clients that want to be at the cutting edge of the latest trends in marketing, who are true believers in the power of a consistent marketing plan, and who keep us on our toes with their clearly stated goals and objectives.
We've worked with clients that had three-figure monthly budgets all the way up to clients with multi-million dollar yearly budgets. We've worked within multiple verticals from education, finance and automotive to faith-based and nonprofit efforts.
At the end of the day, we desire long-lasting, mutually beneficial partnerships, and we want our clients to enjoy having us at their disposal.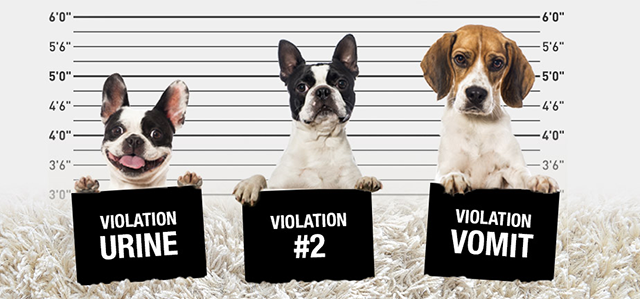 How do you find new clients?
Most have been through word-of-mouth, but we found some by cold calling. We research companies, look over their website, and decide if it's a company we know we can help.
How do you retain your clients and encourage repeat business?
We have a great team and we nurture all of our client relationships. We help them grow their business — and we grow with them.
Trusting our gut and being honest at all costs has never let us down.
Our work doesn't stop after we've created a website or designed an ad campaign and drove customers to our clients' doors. We dive into their business. We listen to their customer phone calls, and we guide their sales force to close sales leads.
What's your approach to contracts and project agreements?
We carefully examine all elements of advertising the client needs/wants. The whole team gets together, and we discuss how much time everything will take each of us and what our best approach should be.
The working environment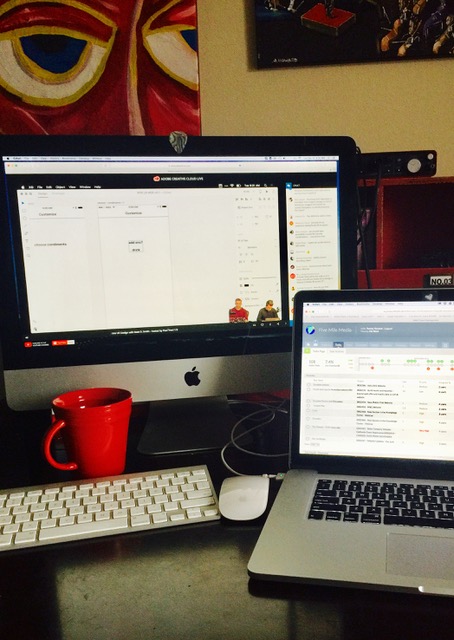 What's your office/studio setup?
We have a small office in Pasadena that we can all work from. But we believe in a strong work-life balance, so we encourage people to work from their homes. My home office is full of paintings and sculptures. Mostly my husband's, but some of mine, too. Creative inspiration. And music. It's definitely part of the driving force of my creativity.
How do you work? What's your day-to-day routine?
My day starts with Pro WorkFlow to assess my day based on how many projects have come through from the project coordinator. We're all connected by Slack and Google Hangouts, so we discuss our project details and how to proceed. We decide the priority of each project and then dive in. We pull in contractors if/when needed.
What tools do you rely on? Why are they important?
I use a variety of tools to accomplish my work needs.
Photoshop. I use Photoshop for photo retouching and manipulation. The creative cleaning campaign above is a good example of what I like to do with photoshop!
Illustrator. Then there's Illustrator for most of my vector-based designs (mostly logos or icons).
InDesign. InDesign to lay it all out, whether it be a postcard, trade show display, or magazine ad.
Capture. Capture is a must-have tool for designers. It allows me to pull a color palette from an image or create a shape or pattern all from my iPhone.
Dreamweaver. I use Dreamweaver or Text Wrangler for programming websites.
Pro WorkFlow. This is the heart of our business workflow. Every project is tracked, timed and prioritized. It keeps all of us on schedule and on point.
WordPress is my preferred platform. It's great because clients like to have access to their sites to make simple edits.
I was so excited when GoDaddy launched GoDaddy Pro. It's so easy to access EACH and EVERY one of my clients hosting and domain accounts. I like that I don't have to worry about usernames and passwords for everyone.
And of course there's always Spotify, my never-ending jukebox of music and inspiration. I can always find a playlist to pull me through a creative block. Most of these tools have made an impact on the design portion of our business and are very important for delivering the look and feel of our clients' brands and messaging.
Growth and learning
How do you unwind outside of work?
I like to binge watch TV series and history-related documentaries. My husband is also an artist and published songwriter. Sometimes, we'll write songs together. He also builds jewelry holders that I assist with in the creation. I'm a fine artist at heart and love to draw and paint. Outside of the house, I enjoy trying new restaurants and playing pool.
My guiding philosophy in life: Keep. it. Simple.
Where do you turn for inspiration?
For inspiration, I turn to other designers, musicians, artists, architects and technology. Most of all, technology. I'm fascinated by it, and I want to see where it leads us. The iPhone, iPad, apps — now we're starting to talk to our devices more and more. What will a designer's world look like five to 10 years from now? Will we be able to design with our voices? I hope so. Or maybe we'll just be able to "think" a design.
What's on your bucket list for personal goals or experiences?
I would personally love to have an online pet store, and we might try to work on that as a company. I know it sounds like a business goal, but it's also a personal goal. I love animals and would like to have a place online where people can go for quality products and helpful articles for their pets.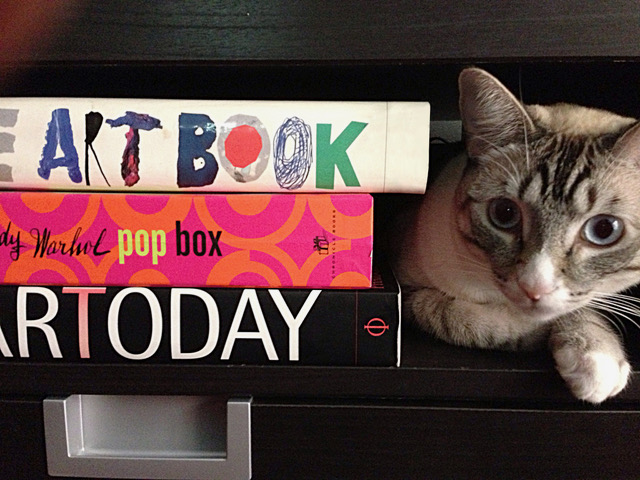 What books, websites or other resources would you like to recommend?
There are so many resources out there to choose from. A few of my favorites are:
What advice do you have for aspiring freelancers and entrepreneurs?
Never give up and keep on top of all of the new technologies. It's moving faster than most of us can keep up with.
Thanks to Tammy for working with us on this story! You can follow 5 Mile Media on Instagram and Facebook.