5 ways to show customer appreciation this Thanksgiving
It might be hard to believe, but Thanksgiving is just around the corner. Many businesses are focusing on closing out the year on a high note and preparing for the lulls of the impending holiday season. However, this time of the year is also a great opportunity for customer appreciation.
Customer retention is the foundation of a successful business.
In fact, it's more than fives times as expensive to acquire a new client, and they spend 67 percent less than an existing customer. Use this time to show thanks to your customers.
5 ways to show customer appreciation
From a simple "thank you" to a spotlight article, here are five ways to show appreciation to your customers this Thanksgiving.
Tell customers thank you.

Ask for input and feedback.

Promote customers' stories.

Send customers a personalized gift.

Host a customer appreciation event.
Ready to dig in? Let's go!
Related: How to create the best retail customer experience
1. Tell customers thank you
Customer appreciation doesn't need to be an elaborate or expensive endeavor — a simple acknowledgment and "thank you" will often suffice. Thanking your customers for their commitment to your organization is an excellent tactic for increasing brand loyalty.
Make a concerted effort to send a thank-you note (either handwritten or email) to every client — from your smallest to largest.
Don't send a generic thank-you message. Try to personalize each note using your contact's name, and some specific detail that is unique to that client.
Taking the time out of your day to write and send a thank-you note to your customers will go a long way in cultivating the relationship. Moreover, taking steps to personalize the note can add a special touch that your clients will surely appreciate.
Related: 6 holiday email campaign tactics to compete in crowded inboxes
2. Ask for input and feedback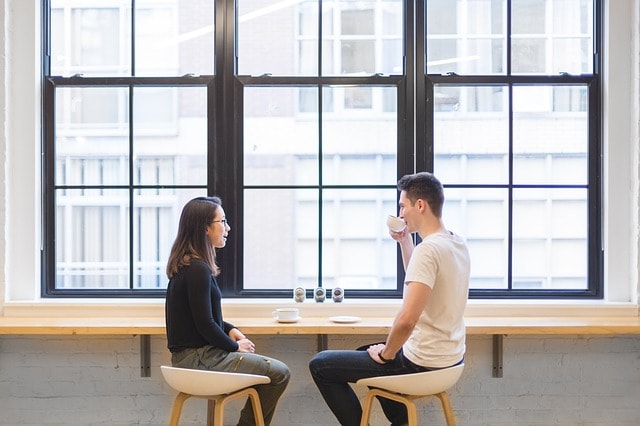 Another way to show appreciation to your customers is to ask for their feedback. Customer input and feedback creates what is known as the Voice of the Customer (VoC). Brands can use the VoC to collect input on the consumer experience and then use that feedback to make improvements to the product or service.
Asking clients for their opinions will help you improve your customer experience, while also building rapport and increased loyalty.
You can collect feedback the old-fashioned way through casual conversations with your clients or streamline the process by sending an online survey or questionnaire, which is helpful if you have a large book of business.
It's also important that you do not simply collect feedback, but make a concerted effort to implement changes based on the VoC. If your clients see that their suggestions are leading to noticeable changes, it will help demonstrate customer appreciation while also building a better product or service.
Related: What drives customer loyalty, and how can you build a base of loyal fans?
3. Promote customers' stories
Every person or company has a story to tell — show customer appreciation this Thanksgiving by using your platforms to promote your clients' stories.
When you share your customers' stories, you are also telling how your business helps them achieve their goals.
For example, if your company operates in a business-to-business sector, you can create a blog article that highlights one or more customers. Discuss their business, what makes them unique, and how you work together. Your customers will appreciate you promoting their business, and you'll have a great piece of content that you can use to drive more leads in that niche.
If your business operates within a business-to-consumer sector, you can promote great reviews and testimonials or get creative and find someone willing to share their story. For instance, let's say you run a fitness supplement eCommerce business. Reach out to some of your customers until you find someone willing to share their transformation story. Your customer will appreciate the limelight, and you'll have the opportunity to showcase your value proposition.
Sharing stories is an excellent way to build rapport and show customer appreciation for their business while also creating opportunities to find new customers in similar situations.
Want some great examples of customer storytelling? Check out these examples.
4. Send customers a personalized gift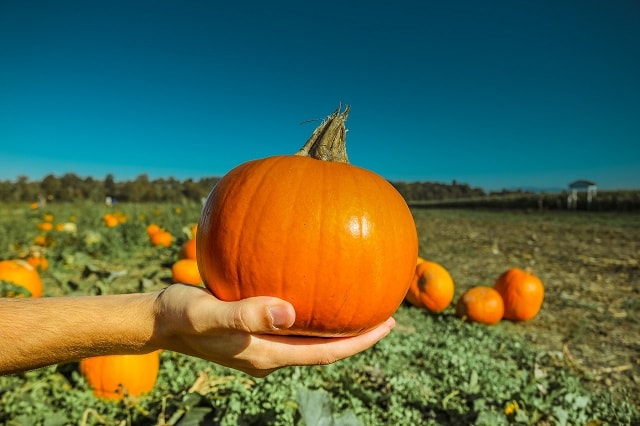 What better way is there to show customer appreciation than through a personalized gift?
Many businesses spend thousands of dollars every year on CRM software and retention strategies to build stronger relationships with their clients. From email drip email campaigns and routine calls to training modules and customer service teams, there are no investment shortages in nurturing the client relationship.
Use this Thanksgiving to show customer appreciation by sending a personalized gift.
Personalized gifts are an easy way for you to say thanks while reinforcing your relationship. Everyone loves receiving a gift, especially when they are least expecting it. This tactic is a step beyond the simple thank-you note and will separate you from your competition.
If you are deciding to send a gift to your clients, remember:
Make it personal. Mass gifts like chocolate or paperweights are nice, but they are obviously not tailored to the client. Do your best to personalize the gifts you send to customers — the more thoughtful the gift, the better the impression it makes.
Don't make it promotional. Many businesses like to send gifts with their name or logo front and center. Think like a customer, if you received a gift like that would you be gushing with joy? Most likely, no. Clients recognize your intentions, and if you are obviously using gift-giving to promote your brand, it taints the effort.
Send gifts to lost clients. Your current clients are the priority, but you can also use gift-giving as an opportunity to rekindle an old relationship.
5. Host a customer appreciation event
It's easy for customers to forget that there are real people behind the brand, so consider hosting a networking or appreciation event to break down those barriers. Your clients will get an opportunity to meet the people fulfilling their orders, and your business gets to strengthen the client relationship.
In addition to mingling with your clients, you can also use this as an educational platform.
For instance, if you run a digital marketing company, you can host a lunch-and-learn with your clients to discuss industry trends and topics that are important to their business. They get free food and valuable insight, and you get an opportunity to thank them for their business while hopefully solidifying future work.
Hosting events can be expensive, so look for ways to save — such as hosting the event in your office space.
This Thanksgiving, show gratitude to customers
Thanksgiving and the holiday season are right around the corner. This is the time of year to show compassion and appreciation to the most important people in your life — for a business, that's your customers.
Keep the five ideas above in mind when you are planning customer appreciation activities this Thanksgiving.
Image by: Ostap Senyuk on Unsplash