If you're someone who sells to local customers — such as a coffee shop owner, dog walker, or beautician — there are a few easy ways to get more work. Most are simple — some are even free.
How to get more local customers
These five strategies can help your business attract more customers in your geographic area:
Get listed online.

Review your website.

Get busy on social media.

Put decals, magnets or vinyl wraps on vehicles.

Buy online ads.
Now, let's tick through the checklist for finding more local customers.
1. Get listed online
Most local shoppers look online for everything from pedicures to carpet cleaning. Make sure your business appears in all the major web listings — or claim the listing they already have for you. Remember to update your listings whenever your address, phone or hours change.
You can find a complete list here.
Get your business listed everywhere, all from one place, with GoDaddy Local Business Listings.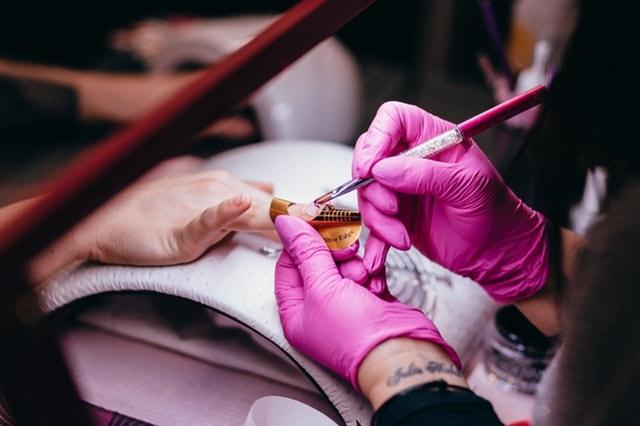 2. Review your website
Make sure it works on smartphones and tablets. More people are using their mobile devices to search for local services like shoe repair, dry cleaning, restaurants, and even attorneys. If your website won't work on their smartphones, they'll move on to one that will.
Copy and paste your site's URL (the whole string that shows in the browser window at the top of the screen) into Google's Mobile Friendly Test tool. Fail the test? Next steps:
Hire a web developer to change your website's code, if you are unable to do it yourself. How much this costs will largely depend on your website's platform (e.g. WordPress).
Build a new website that's responsive (it "responds" to the user's device, whether that's a laptop or a smartphone). Bonus points if the site can be built on a smartphone.
Make sure it speaks Google's language. Search engines like Google are your friends, since many of your future customers will use them to find your shop or service. Learning how to make search engines pay special attention to your website is well worth the time and effort.
Use WordPress for your website? Add the Business Profile plugin. Business Profile is a free add-on that helps Google find and display your business's name, number, directions, hours and more. Download this free 5-star plugin to get your WordPress site in front of more clients.
3. Get busy on social media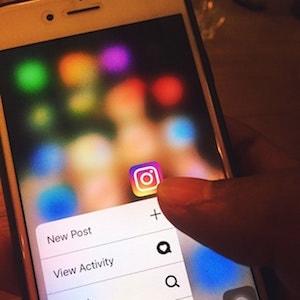 If your target customers are spending their time on social networks like Facebook, Twitter and Instagram, you and your business have a great opportunity to connect with them.

Create business accounts on Facebook, Twitter and, especially if your products or services play well in a visual format, Instagram.
Start sharing useful tips, photos and links to helpful articles your clients might like. Include a photo and a link back to your website with every post.
Add the Facebook logo and your Twitter handle to your website and blog, business cards, shop window — everywhere.
Respond to anyone who mentions, direct messages or "tweets at" you. This is a good way to keep happy customers coming back and unhappy ones from writing negative reviews of your business.
Learn how to use Twitter hashtags.
Try Facebook's Instant Articles to create fast articles on Facebook. If you have a WordPress blog, install the Instant Articles for WP plugin to speed up your post load time on Facebook
Get TweetDeck or Hootsuite. These apps make it easy to see what your customers are saying about you on social media. Read and respond to all your mentions and messages from one dashboard.
Start using Buffer — it allows you to write posts in advance then schedule them for automatic posting on Twitter, Facebook and more.
4. Put decals, magnets or vinyl wraps on your vehicles
Whether you cover the whole vehicle or opt for a 10-by-20-inch magnet, this kind of advertising can be very effective. Everyone who sits near you at the stop light will see your business ad.
If you use a truck for business, have your business name, logo, phone and web address painted or wrapped on it and park the truck near the road when it's not in use. It will act as a mobile billboard. Be sure to check state, city and Homeowners Association rules (if you'll be parking the vehicle at your home) before you place an order.
Get a great-looking logo for your business.
5. Buy online ads
Facebook ads. Show ads to likely customers whenever they are physically close to your business. Create an ad right from your Facebook Page via the Promote button, set a budget, choose a photo and create an engaging message for the people in your area. Own a restaurant? Learn how to use Facebook advertising for restaurant marketing.
Twitter and Instagram ads. Buy ads or "sponsor" content on Twitter or Instagram.
YP online. Formerly known as Yellow Pages, this online business listing service works just like the old-school printed books. Only faster.
The key to more business is knowing how/where customers look for your services and making sure your business shows up in those places. Work through this list, checking off the freebies one by one. In six months' time, you should see an increase in the number of customers who are finding you. You can take it from there.