In today's digital realm, offering your consumers honesty, transparency and value through relationship marketing will translate to customer loyalty, turning potential prospects into lifelong brand ambassadors. Studies suggest that It costs five times more to attract a new customer than it does to keep an existing customer. That said, forging meaningful relationships with your target audience will give your budding eCommerce the best chance of ongoing success in a competitive online environment.
Of all of the approaches you can take to encouraging customer loyalty, relationship marketing is among the most effective.
Let's explore.
Related: What drives customer loyalty, and how you can build a base of loyal fans?
What is relationship marketing?
Fundamentally, relationship marketing is a business strategy that focuses on customer retention, experience, satisfaction and lifetime customer value. It's possible to define relationship marketing as connecting with current customers while acquiring new customers through a mix of value-driven sales and advertising.
As opposed to a stand-alone advert or piece of content to drive quick sales or conversions, relationship marketing strategies are founded on the notion of the long term, building everlasting customer relationships by engaging and inspiring prospects, taking them on a journey that will result in continual custom and brand advocacy.
The main benefits of a solid relationship marketing strategy are:
Retention
As we said, retaining customers is far more cost-effective for an eCommerce business than constantly attracting new ones. Moreover, regular customers are less price sensitive than new customers as they will care more about the value you offer than the cost of your products.
Advocacy
Loyal customers will become brand advocates, meaning that you will benefit from increased word-of-mouth, resulting in more conversions and a bigger fanbase. What's more, this, in turn, will increase your Net Promoter Score (NPS).
Awareness
By focusing on creating content and marketing initiatives that are tailored to the needs, wants and pain points of your target audience, you will see a boost in positive brand awareness — and this goes an incredibly long way in today's commercial world.
You will by now be aware that there is a distinct correlation between relationship marketing and increased sales, as well as improved customer loyalty. To put this into perspective, let's take a look at two working examples of relationship marketing.
Related: How to understand the customer journey — and lead them down the path you choose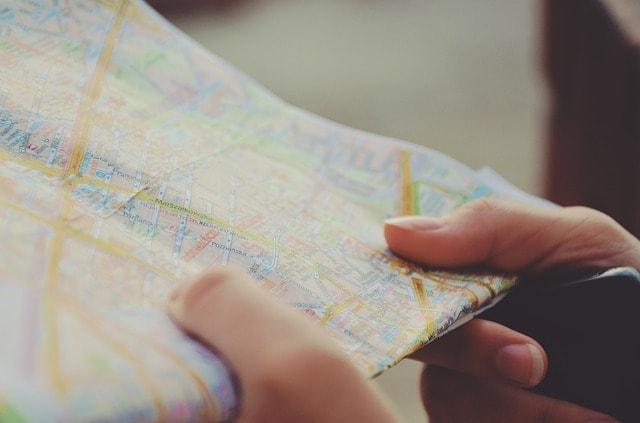 Relationship marketing in action
There are several elements to a relationship marketing campaign, and depending on industry, target audience and end goal, every approach will be slightly different.
'Game of Thrones'
Fueled by the goal of attracting new fans and building a buzz around every new season it releases, the hit HBO epic "Game of Thrones" has won the Webby Award for best social presence three years running, among other accolades. By creating well-placed, catchy hashtags and sparking social media discussions among members of its already hyper-engaged fanbase, and using this as the foundation its relationship marketing campaign, the show has been able to engage droves of new fans with its online video trailers, niche blog content and unique marketing initiatives — one of which involves a block of ice.
The result? "Game of Thrones" is one of the most talked-about shows on social media and its most recent season premiere trailer earned more than 40 million views.
NYX Cosmetics
Another notable relationship marketing example comes from NYX Cosmetics. As a significant part of its customer retention efforts, the brand used a blend of user-generated content (UGC) and consumer suspense tactics with its NYX FACE Awards unboxing challenge. The company shipped out branded packages to its relevant YouTube influencers, asking them to open them via their respective channels in a bid to become its official Vlogger of the Year.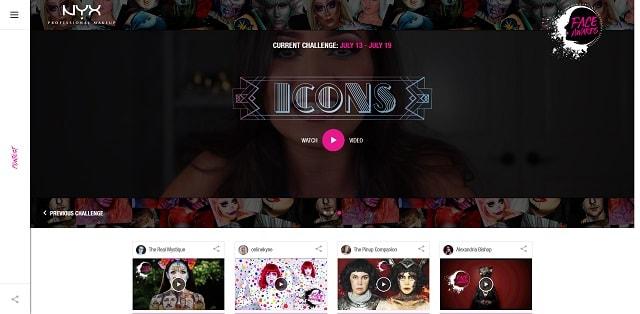 The six finalists were then flown to LA to the NYX FACE Awards to attend and potentially collect the ultimate prize.
The result? A significant boost in engagement for the brand.
Now, while this is a big-budget campaign, the take home here is that by engaging existing customers in your story and showing them your appreciation, you stand to expand your reach in a significant way. Moreover, if you can branch out to industry influencers, giving them an incentive to test and showcase your product or service, you can boost your brand's authority (or street cred) even more.
Related: How to work with brand influencers when you don't have a budget
Relationship marketing tips
Now that we're up to speed with the basics of relationship marketing and its power within the realms of eCommerce, here are some practical tips for your business's campaigns, initiatives and efforts:
Email marketing
Research shows that every $1 spent on email marketing, you can expect a return of roughly $38. That's an incredible return on investment. A personalized strategy has the power to build long-lasting bonds with your prospects — and these email marketing tips for small businesses will help get you started.
Editor's note: Looking for email marketing that seamlessly integrates with your eCommerce website? Check out GoDaddy Email Marketing for easy-to-use, mobile-friendly designs and reports that quickly show what emails get opened, clicked and shared.
Create a loyalty program
When it comes to customer retention, loyalty programs are particularly valuable. Seventy-seven percent of consumers participate in a retail loyalty program, so it's an avenue worth exploring. Brand partner awards, points systems, and VIP access passes are all effective loyalty pass models, and delivered with personalized content — you will see exceptional results.
Related: Is a customer rewards program right for your retail business?
Customer experience
Seventy percent of buying experiences are based on how a customer feels they are being treated — and this is something you should keep in mind when creating all of your content, ideas, developments and campaigns. Customer experience (CX) means offering a consistently flawless experience across all promotional channels and touchpoints.
By understanding your customers and creating promotional materials aimed at the specific needs or your audience, you will stand the best possible chance of gaining the lifelong consumer bonds you're aiming for.
This customer experience-based Q&A will give you a deeper insight into the importance of CX.
Related: Why marketing is mostly about the customer experience
Tailored social media strategies
It goes without saying that social media is a critical part of forging long-term bonds with your target customers. But, without conducting the necessary research into your competitor's efforts, your industry and how your audience interacts with their peers in addition to other brands, your efforts will only become diluted. Sit in a collaborative environment with your colleagues and get to know into your customers through analytical data and industry research, before building social media campaigns that will engage, inspire and ultimately, convert.
One of the most effective ways of ensuring your content is tailored to your prospects is by building effective buyer personas — and this guide will steer you in the right direction.
Related: A beginner's guide to social media for small business
Conclusion
We live in a time where one-size-fits-all marketing ploys will no longer work. No, in the modern age, you need to offer something personal, valuable and unique to attract the right customers to your eCommerce business — and by taking the above relationship marketing measures while working toward long-term goals, success will be yours for the taking.