The ultimate guide to the best eCommerce domain names
With the eCommerce industry on the boom, marketers are looking for newer ways to better engage their audiences and build a successful online brand. If you're looking for a similar solution, you probably know that optimizing the tiny details can have a magnanimous impact on your brand's overall success.
That said, knowing which aspects of brand building are important is only one part of the equation. Getting them right is a whole other ball game.
For example, the domain name of your eCommerce store plays a key role in the success of your business in the long run — but do you know what it takes to find the best eCommerce domain names and select the perfect one?
This eBook is meant to help you with exactly that.
It will clear up any doubts you might have about why domain names are important, what not to do when choosing a domain name for your eCommerce site, and how to make use of your domain name for business growth.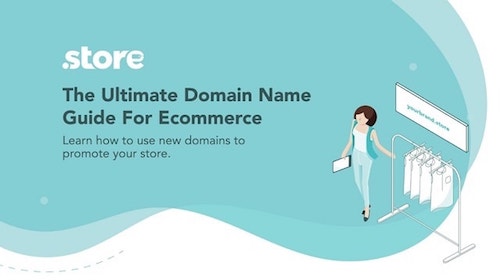 Before we get into that, let us first look at the real issue at hand: the availability of desirable domain names or their lack thereof.
Related: What is a domain name? Everything you need to know.
"That domain name is already taken!"
You can relate to this, right? You begin the search for that perfect domain name but quickly hit a roadblock because of one of these scenarios:
The domain name you want is already in use by someone else

Related: How to buy a domain that someone else owns
The domain name you want is available at a premium cost

Related: Should you buy a premium domain name for your business?
Neither of these scenarios is helpful for an eCommerce business just starting out.
What to do if your perfect domain name is taken
It is common practice to make a compromise to get the domain name that is closest to the original domain name you had wanted. For example:
Add a filler word such as "the," "now," "app," "hub," etc. (e.g. theyogamerch.com)
Add a hyphen (e.g. yoga-merch.com)
Add a number (e.g. yogamerch7.com)
None of these strategies are effective solutions.
Don't settle for an eCommerce domain name that is less meaningful and harder to remember.
The best eCommerce domain names reflect your offerings at a glance.
They are short and easy to type and remember. They add credibility to your venture — and trust is critical if you want customers to transact on your eCommerce website.
Look for domain names with newer eCommerce domain extensions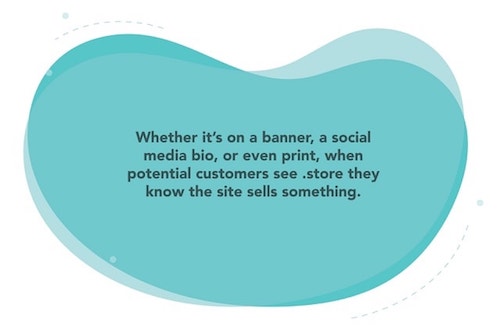 To get a short, sleek domain name that is also credible, you can find your domain name on a new domain extension meant for the eCommerce and retail industry. The upside is that you are likely to get a domain name that is memorable and keyword-rich.
The other obvious benefit is that when your customers see your website on a domain name that ends in an extension like .store, they know that it's a store.

Related: Domain extensions guide 
Choosing the best eCommerce domain names for maximum impact
You're probably thinking that you still don't know enough to make a decision about your domain name just yet. This eBook will help you unpack all of those layers to choose your eCommerce domain name.
Some of the questions that you will find answers to in this eBook are:
What are new domain extensions and which one is right for you?
How do new extensions help in branding, marketing and positioning?
Who else is using new domain extensions?
How do domain names influence consumer psychology?
… and so much more!
So, check out this free eBook now to get all the information you need to choose the best eCommerce domain name for your business today!
Image by: Annie Spratt on Unsplash