Four common excuses hindering women who tech
We're all familiar with the push for more STEM (Science, Technology, Engineering, Math) activities in schools. There are programs targeted at training female students abound, and many tech companies talk about and actively pursue bringing women who tech to their teams.
And yet, the U.S. Department of Labor research indicates women hold only about 25 percent of computing-related occupations in the United States. The predicted employment growth rate for web developers through 2022 is 20 percent.
So why aren't more women jumping into web careers? Let's consider and dismiss four tired excuses:
I didn't study computer science in college.
I've been out of the workforce while raising a family.
I can only work part-time due to other responsibilities.
I don't see myself fitting into the tech peer group.
Sound familiar? Let's kick these to the curb.
1. I didn't study computer science in college.
The average person changes careers several times during their working life. In other words, almost everyone has the potential to pursue a career not studied in school. Which also suggests that many of today's web pros didn't major in computer science.
Many successful women made a complete career change later in life.
Technology is no different than any other field — you're never too old to make a change to a field that inspires and excites you. Don't believe me? Julia Child went from CIA intelligence officer to chef at the age of 36. Ellen Degeneres started as a paralegal before moving to comedy and TV. Misty Copeland, principal dancer with the American Ballet Theatre, did not start ballet classes until age 13 — very late for a professional dancer to get started. And Grandma Moses, one of the biggest names in American folk art, didn't even pick up a paintbrush until her 70s.
I completed my computer science graduate work in the early '80s, well before the internet as we now know it existed. So in fact, that CS degree didn't cover anything web-related. Yes, I worked in engineering and IT, but my initial web training came 10+ years later. I learned through on-the-job practice at my high-tech career, coupled with classes, independent study and practice through hobby and volunteer projects.
Fortunately, today the technology training market continues to expand, making it easier for women to engage in learning experiences that work best for their lifestyle choices.
Bootcamps, community college certificate programs and online, self-paced trainings provide alternative educational approaches.
Where to start …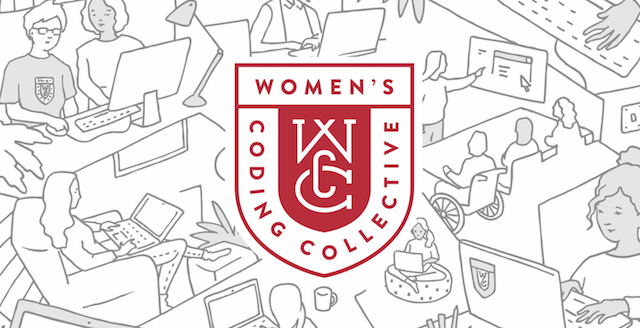 Understand what interests you. The web universe has many moving parts, and no one is an expert at all of it. Identify the niche that appeals to you.
Identify learning options. Investigate bootcamps and other fast-track educational options, such as certificate programs at community colleges, which can often be completed in a year or less. Training opportunities targeted at women in programming include the Ada Developers Academy (Seattle), Hackbright Academy (San Francisco), Skillcrush (online), Codechix (Madison/Milwaukee, Seattle, Bay Area), Girl Develop It (in 56 cities across the U.S.) and the Women's Coding Collective (online).
2. I've been out of the workforce while raising a family.
Yes, you've been home raising a family. And in the process, you've undoubtedly developed skills that are transferable to many types of jobs: organization, collaboration, communication, delegation, flexibility and financial know-how all come into play in the web-career world.
In addition to skills improved running your household, you've gained proficiency in decision-making, creativity, development and leadership, as well as project, time and event management.
Don't discount what you have learned as PTA president, scout leader, soccer team scheduler, classroom fundraiser and volunteer coordinator.
Where to start …
Conduct an inventory of your strengths. Be honest. Are you naturally organized? Good at documentation? Quick to learn new skills? Are you self-motivated and able to update your current skills through independent study? Identify missing skills, and map out steps to get the training you need.
Network like working folks. Get back in the working-world groove, and meet with other business-minded folks in whatever setting works for you. Create a LinkedIn account. Join the local Chamber of Commerce or a service organization such as Rotary. Squeeze in yet another volunteer activity (if you can). Find a local Meetup group on any topic that interests you (technology or otherwise). Check out Après, a job marketplace targeted at moms who want to opt back into their careers. Inspiring true stories and advice abound!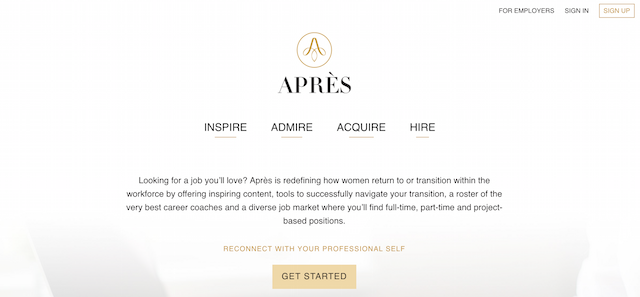 3. I can only work part-time due to other responsibilities.
Freelance web work is perfect for part-time availability. It allows you to balance your workload against the needs of young children, elderly parents, volunteer work and "me" time. Some work can be completed during non-traditional working hours, including nights and weekends.
Better yet, some work can be handled remotely, outside of a standard business environment or home office workplace.
My son was a serious figure-skater all through high school — my laptop made the daily after-school trip to the skating rink for years. The work still got done, and most clients were none the wiser.
Where to start …
Examine your daily schedule. First, you'll need to determine how to carve some working hours out of your existing schedule. How can you get work done during available time, like while children are at school or engaged in after-school activities? Which tasks can you delegate or share, such as carpooling?
Brainstorm with your family to create solutions where everyone shares the household chore load.
Carve out a work-only space in your life. In order to work productively at home, you need to define a dedicated space where work gets done — without distractions or non-work responsibilities.
4. I don't see myself fitting into the tech peer group.
Many women look warily at the tech industry through the lens of pop culture, recalling shows like The Big Bang Theory. They see a male-dominated field, stereotypes of brilliant folks short on social skills, and poor communicators who spend endless hours discussing the relative nerdiness of Star Wars vs. Star Trek.
Is that really the situation? Sometimes, it seems that way. But don't give up hope. The recognized need for role models and mentoring led to the emergence of groups such as Women in Technology, Women Who Tech and Women Who Code (WWC). With more than 70,000 members and 80+ Meetups around the world, WWC provides an avenue into tech, empowering women with skills needed for professional advancement, networking and mentorship opportunities.
Where to start …
Read about inspirational women in technology. Start with the true story behind the movie Hidden Figures, then check out Ada's Algorithm, the story of Ada Lovelace.
Seek out women in tech. Don't be afraid to request an informational interview. Try a few of these to get started:
Find out if any of the above-mentioned groups have local networking opportunities.
Google "web developer" in your area, and reach out to local women web business owners. Some would be happy to meet for coffee and share what they have learned about getting into the business, because most of them were once in your position.
Contact your local community college to connect with a female technology course instructor.
Interested in a conversation? Contact me!
In general, just do what you can to find your peeps. When you've got a tribe at your back, it's much easier to move forward.
Women who tech are out there
Re-frame your thinking. You don't need to fit the mold. Don't resign yourself to nerdville — set out to be a business-solution provider. Don't acquiesce to being labeled a geekette, but make a name for yourself as someone who has mastered problem-solving. Why be branded as a techie, when you can be considered tech-savvy, which has a much nicer ring to it? Stop making excuses, join the women who tech, and get out there!
Image by: George Eastman House via Visualhunt.com / No known copyright restrictions