Ghost blogging: How to write for others and make money
Odds are you know what a ghost writer is, but just in case you don't — a ghost writer is a writer who pens content on behalf of another individual, in their voice (or as close to it as possible when you don't share a bloodline, and might never even have met in person) and with their byline. Ghost blogging is very much the same thing, only instead of writing books, pamphlets or press releases, you write blog posts on behalf of someone else (i.e. the person who pays you and strokes your fragile self-confidence by telling you how amazing you are).
Now is the best time EVER to work as a ghost blogger!
More and more businesses are realizing the importance of having a blog because it's a fantastic way to drive traffic to their website and score new clients. This is great news for freelance writers looking for more clients of their own. Interested in being a ghost blogger?
Here are some fast facts to help you break into this lucrative niche for professional bloggers:
You have to be a decent writer.
You wouldn't go to a hairstylist who gets lots of complaints online would you? Am I the only one getting flashbacks to Grease when Frenchy accidentally mismatched the colors and turned her hair pink in beauty school? Just me? OK … moving on!

Back to the importance of being a decent writer; notice I didn't say the greatest writer who ever lived (that's why we have editors). Imagine you and another person are being chased by a bear — you don't have to be faster than the bear, you have to be faster than the other person who is also being chased by the bear. It's the same with writing. All you really need is to be better at writing than the person you're writing for!
How do you prove you can write, though? Well, if you have published pieces (also called clips) then you would use those as proof. If you don't have published pieces yet then you at least need to have things you've written to show prospective clients — preferably not on cocktail napkins.
Always meet your deadlines.
The fastest way to lose your blogging clients is to be late and/or drop the ball completely. If they want a post every Friday by 5 p.m., you better make sure they get their posts every Friday by 5 p.m.! Bonus points if you're early because then they really know they can rely on you.
Research your topics.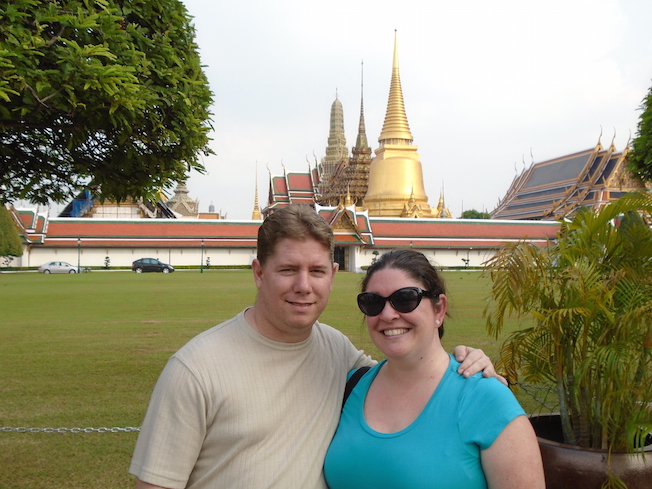 If you're writing for a photographer, you'll need to research their photography and the photography topics they want to cover in their blog posts extensively so you can write with authority. With their byline on the post, their reputation is on the line. I suggest going after clients who need the type of content you already know about. It will make your life much easier.
When I started writing for travel agents I had to do a ton of research that might not have taken so much of my time if I'd initially known more about the travel industry than how to book a ticket online. After a year of working with and ghostwriting for travel agents, I'm still learning and doing quite a bit of research — but at least I have a better grip on the subject. My industry-specific know-how now helps me assist in coming up with post ideas and knowing where to go to even begin the research process.
Learn your client's voice.
The whole point of ghostwriting is to allow your client to take the credit. If they would never use certain quotes or say certain things — like "dude" or "awesome" or "put a pin in it" — you'll need to adapt to their way of writing. For example, one of my clients hates the phrase "not so much" and another doesn't like any references to tofu in her healthy eating blog posts. In the beginning you need to interview your client thoroughly to learn how they talk and what they want to get out there to their readers. Both your credibility and your profit margin shrink every time you have to revise a draft because the voice is off.
You have to keep a secret.
If you can't handle keeping mum about what you've written, ghost blogging might not be a good option for you. I sometimes have trouble with this myself because I'm one of those vain writers who can't wait to tell everyone about my latest work (surprising, I know), but unless your client is OK with going public about using a ghost blogger, you better keep your mouth shut. In fact, don't be surprised if you have to sign a nondisclosure agreement, which means you could face legal ramifications if you don't keep quiet about your work! Speaking of contracts…
Get a contract of some kind with every client.
Even if you're working with your best friend's great aunt Margie, you need to be clear about how much you'll be earning (by word, post or hour), the target word count for each post, how many posts will be expected of you, and how often you need to produce content. Get it in writing to protect yourself and the client.
You need clients.
Where are these potential clients, you ask? Everywhere, my bloggy friend! They are online, offline, and they might even live next door. In fact, they might not even have a blog yet. Check out freelance job sites, mention your services on social media sites, advertise like crazy, and be willing to cold call and email until you're as busy as you want to be.
Some of the online resources I've used to get work are People Per Hour and Elance. Regrettably, I even landed a few clients on Fiverr and Craigslist. (Craigslist clients usually don't pay much and I wouldn't recommend Fiverr unless you have the patience to build up to 10 paid clients at $5 each before you can add upgrades and make any real money.) I've heard good things about Problogger and Media Bistro, so I'm planning to check out those resources in the near future. On the local front, I've culled ghost blogging clients from my city's business journal, networking events and local newspapers and magazines. I also ask for referrals from current clients any time I need a few extra gigs to get through the month.
Ghost blogging requires a lot of work, but when you're willing to put in the effort you can develop a pretty decent stream of income before you know it. So, the question now is what are you waiting for? Get your clips together and start looking for work today!