How to market yourself as a local massage therapist with 5 key tips
With everyone taking their business to the internet, it's imperative that as a small business owner wanting to build a brand, you do the same. As a local massage therapist, there are many ways I have found to help build my business and make it simple for my clients to book their appointments, pay for them, and contact me.
5 ways to market yourself as a local massage therapist
If you're ready to bring relaxation and rejuvenation to those in your local market, consider these five tips to increase your visibility and connect with new clients.
Build a website.

Regularly post great content.

Get active on social media.

Encourage testimonials with a perk.

Partner with local businesses.
Ready to learn more? Let's take a look at each one of these key tips in depth!
1. Build a website
Let's begin by getting started with your web presence. GoDaddy has many ways to get a website set up and running quickly with minimal effort.
You want to be sure that the site you set up is easy-to-use, creative, modern and attractive to your clientele.
The website I set up for my own massage business was built with GoCentral Business Plus. This tool offers:
Interactive templates
Payment options
Contact form
Hours of operation
I can send responsive newsletters with promotions and available appointments, and I can even use them to share my blog posts.
The site I created allows my clients to easily navigate to the "book an appointment" section. Once on this page, they can choose from the many massage packages I offer, saving them money if they purchase more than just one session. It also has a subscribe feature that allows my clients to add themselves to my email list.
2. Regularly post great content
Over the years, speaking with my clients, I have realized many don't know how to take care of their health and body. As a local massage therapist, you can use your online presence to share helpful information.
Most local business owners make the mistake of promoting themselves and their services too often, not understanding that customers are phenomenal at tuning out advertisements.
Creating an information-packed blog, newsletter, or handouts can build rapport for existing and interested clients — plus it will help with SEO.
To establish yourself as an expert and build credibility, consider using an email newsletter to share original content. I know that writing can sound daunting — but it doesn't have to be difficult. You already know a lot of information about your craft. To gain your clients' trust as an expert, write about tips and tricks you already know or pull relevant information from materials you have and write your own original take.
GoDaddy Email Marketing has seamless integration with GoCentral Website Builder and GoCentral Online Store. The dashboard easily incorporates subscribers, campaign creation, and sharing features to social media. I use GoDaddy Email Marketing for new blog posts, promotions, and for sharing personal information. It offers reports that show you how many emails were successfully delivered, opened, and interacted with. This email marketing tool automatically removes incorrect addresses, duplicates, and anyone who unsubscribes.
Don't feel like you can create a gorgeous newsletter that will capture the interest of a fast-paced client? No worries.
GoDaddy Email Marketing has drag-and-drop composing, professional looking, high-quality stock images, and templates designed for your specific goals — including making more sales and sharing information about your massage business.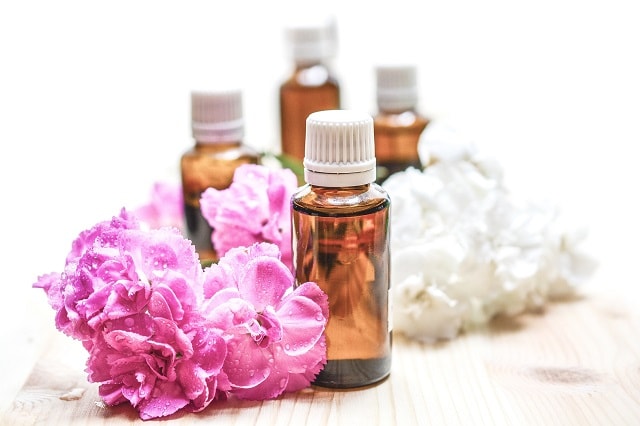 Do you specialize in a specific technique? Anything that sets you apart from other local massage therapists? Emphasize those points of difference within your monthly newsletter. Some ideas could be alternative workouts, techniques to help relieve stress, maybe even recipes you might know of for tea. Once you start creating original work, be sure to share it on all you social networks.
People want to work with experts and creating content brings you closer to being recognized as one. The options are endless, and content is king!
3. Get active on social media
So, you started a website and you're writing your heart out, but how do you get more attention?
If you want to stand out, you need to show your personality!
What better way to show who you are, what your business stands for, and how you can help someone than by jumping on social media and creating a personal brand. Use Facebook, Instagram and Twitter to promote unique hashtags, connect real-time events with stunning visuals, and share personal things related to health and wellness that pair well with images.
4. Encourage testimonials with a perk
If you've earned your clients' trust and have offered them great services, they'll be happy to recommend you to friends. All you have to do is give them the nudge they need.
Referral programs work for any business.
We all have punch cards for coffee spots, right? You don't need to use a punch card, but maybe you could ask for a client's honest testimonial in exchange for an incentive, such as a free massage, additional massage time or discounts on products you offer.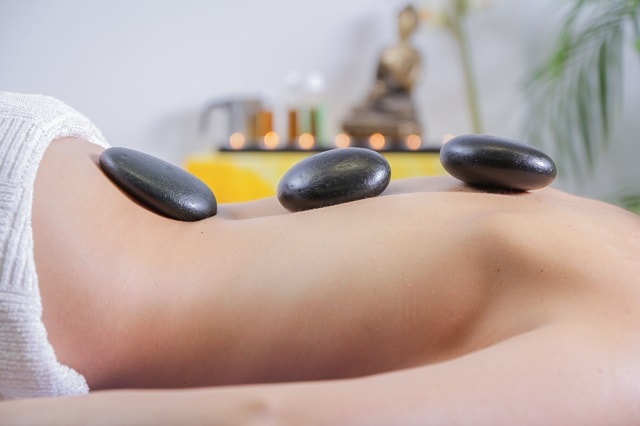 5. Partner with local businesses
No matter what industry you are a part of, attracting new business is on the top of everyone's list. Fortunately for you, massage therapy lends itself to a variety of creative marketing strategies that can be fun and effective.
Partnering with other local small businesses can also increase traffic. They don't need to be part of the same industry to benefit you and bring you more clients.
Collaborating with local businesses benefits both parties. By sharing info about your business with other businesses, they will be able to spread awareness about you and you can do the same for them. Your services are not for everyone, so building partnerships with many different businesses allows you to be able to offer everything for your customers.
Some of the greatest marketing I have seen as a local massage therapist are member appreciation days.
One of my closest partnerships is with a local boxing gym. They hold member appreciation days to allow their members to see other local businesses, enjoy free food and free sessions, and just to socialize.
In conclusion
By implementing the techniques above, you'll hopefully see an increase of clients booking appointments. And as always, if you need a little extra help, GoDaddy has many other marketing tools for you!