How to measure the success of a small business PR strategy
Public relations has been around for decades for large corporations and businesses, but PR strategies are also becoming more and more popular among small businesses. And, for good reason. Positive mentions in the media can help boost your company's credibility and brand awareness with your target audience. Not to mention, in the age of the internet, your digital footprint is highly important and can help boost your search rank and your sales. But how do you know your small business PR strategy is working?
It can be hard to measure the success of your campaign and prove its worth. So, in this article, I'll explain some key metrics that can help track the success and ROI of your small business PR strategy.
Small business PR strategy metrics
I want to start by pointing out that not all these metrics are applicable for every campaign. It's highly dependent on what goals you and your team have set. Are you trying to increase revenue? Are you trying to build brand awareness?
Before each campaign, think about what you want your campaign to achieve and set KPIs (key performance indicators) that can help you gauge success.
1. Engagement
Engagement is an important metric because it reveals whether your content motivated your target audience to take action — by liking, commenting or sharing your post.
By tracking your post's engagement, you can see which content inspired the most action. While there's not necessarily a formula for success, you can slowly learn what your target audience finds most interesting and you can sculpt future posts to appeal to them.
Keep in mind, too, that with algorithms deployed by social media outlets like Facebook and Instagram, the more engagement you get, the more visible your post will become.
So, it's more important than ever that you create content with the goal of encouraging your audience to like, comment, share, etc.
What are the best tools for measuring social media engagement? If you don't mind signing into multiple accounts to check your results, each social media platform offers analytics that will tell you your impression and engagement rates. But, if you're looking for a bit more convenience, there are management platforms that allow you to consolidate all your social media stats into one place.
HootSuite, Sprout Social and Buffer are a few of my favorite tools. These also allow you to schedule posts in advance — double win!
2. Impressions
Impressions can provide more information than how many readers "saw" your mention. For example, just because Forbes has a readership of 114 million, that doesn't mean the article that mentioned your company got 114 million views. Actually, it most likely didn't get that many views.
But the value of impressions can provide insight into the quality of the placements you're receiving.
If you get a mention on a website with a readership of 1,000, it might not be as beneficial as getting a mention with a readership of 2 million. Not only will it probably attract more eyeballs, but websites with a high readership likely have a higher domain authority and can boost your SEO ranking (see No. 6 below for a more in-depth explanation).
However, impressions aren't the be-all end-all, of course. If you're featured on a website with 10,000 readers and those readers match your target audience, it could be more valuable than getting a placement on a website with 50,000 readers that aren't at all interested in the product or service you're offering.
It can be hard to lock down readership numbers on company websites. And many databases, like Cision, don't always have the most up-to-date information. My go-to tool to determine monthly readership is SimilarWeb. It's totally free and is updated monthly to ensure you have an accurate readership estimate.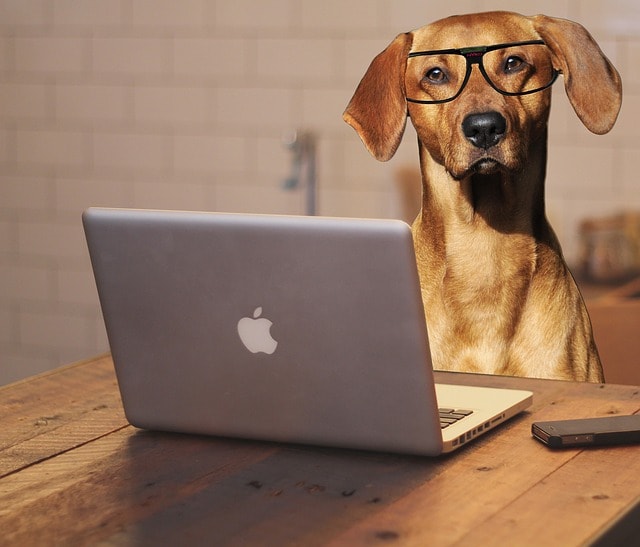 3. Referral traffic
In our digital world, your website is your storefront. So, the more people you attract to your website, the more likely you are to make a sale or motivate action.
In order to connect your traffic to your PR campaign, you must know where the visitors came from.
Was it via an article feature placement? Social content? From a backlink or mention you secured? The best media placements drive traffic back to your website and help increase brand awareness.
Not only will this help you prove your tactics were valuable, but it will also help you determine which PR efforts are most valuable for your brand.
Google Analytics, which is free for any website owner, allows you to see referral traffic, which reveals where your traffic is coming from. It also provides analytics for additional various aspects of your website. Don't miss out on free insights. It's easy to set up — go here now and take your first step into measurement and analytics.
4. Revenue
If the goal of your small business PR strategy is to increase sales, then measuring revenue is a no-brainer. After all, the purpose of most for-profit businesses is to generate income for its employees and shareholders. To determine if revenue is attached to your PR tactics, you can measure different conversion rates.
One measure is called visitors to leads. If your placement has led new visitors to your site and these visitors become quality leads (visitors that are highly interested in making a purchase), then your PR tactic will likely lead to revenue growth.
If you can track whether your public relations tactics have increased lead volume — a lot of leads should equate to more revenue — you can prove you are helping the business increase revenue.
On that note, you can also track lead-to-sales conversions. How many people have visited your site and expressed interest in purchasing your product have completed the sales transaction?
Pro tip: If you're attracting a lot of website traffic with high interest, but no one is purchasing, you should work with your website developers on user experience.
Is there a bump in the road during the buying process that keeps visitors from purchasing your product?
Make sure the user experience is flawless to ensure the highest conversion rates.
Customer relationship management (CRM) systems are great for tracking lead generation and conversion rates. At Matrix Marketing Group, our favorite CRM systems for small businesses PR strategy are InfusionSoft and HubSpot.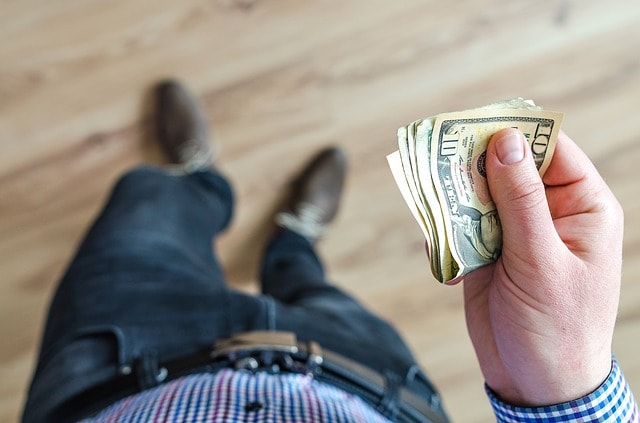 5. Mentions
Mentions will help you determine if your PR efforts are resonating and motivating people to talk about your business, which can increase brand awareness. Tracking mentions can be as easy as setting up Google Alerts, which notify you when your business has been mentioned online. But, as we briefly discussed earlier, not all mentions are created equal.
A few questions to ask when tracking mentions include:
What is the domain authority of the site that mentioned you?
What is the monthly readership of the media platform (website, newspaper, magazine, newsletter, etc.)?
Who makes up the platform's audience? Are they part of your target market?
Is the tone of the article positive or negative? Reputation management is a major part of any small business PR strategy, so if your mention is part of an article with negative sentiment, it doesn't count as a win. In fact, it might require your small business to make a public statement depending on the severity. One caveat here: Don't make mountains out of molehills — it's not always best to insert yourself in small issues.
Does the mention link back to your website? This is called a backlink. Not only does a backlink lead visitors back to your website, but it also plays an important role in determining your search rank.
SEMRush is my go-to tool for determining the value of media placements. Among many other capabilities, it allows you to track your backlinks and check the domain authority of the websites mentioning you.
6. Search rank
Are you on Google's first page? It's pretty much common knowledge that the higher up you are on Google's page, the more likely your website will attract new viewers/clicks.
Your search rank is based on your SEO tactics. Google will move you higher up the page based on multiple factors, but often it depends on your credibility and domain authority — both of which can be influenced by the websites that link back to your website and your content.
So, if you've consistently gotten mentions and features on high-quality websites, you'll most likely see a bump in your search rank.
A simple way to check your search rank is to Google the keyword or phrase you're hoping to rank for. However, with Google's recent updates, your search history will affect what you see in your search results. So, to make sure you have an unbiased view of your rank, use incognito pages, which have a clean track record.
I also recommend SEMRush for tracking your search rank metrics. It originated as an SEO tool, so it has pretty much has all the tools and reports you need to track and present your search rank metrics.
In conclusion
To recap, look at these six key performance metrics when measuring the success of your small business PR strategy:
Engagement
Impressions
Referral traffic
Revenue
Mentions
Search rank
By keeping tabs on each of these metrics, then iterating on your strategy for improvement, you'll be well on your way to fine-tuning a public relations strategy that will help grow your business.