Scrappy, high-impact holiday activities for small business
The GoDaddy product information in this article is outdated and currently under review for accuracy. For the latest up-to-date product information please visit godaddy.com
When it comes to stressful situations — ahem, the holidays — my strategy is to get a head start (maybe it's the runner in me). A few years ago, I realized that December had become downright miserable for me as a busy working mom. So I decided to do nearly ALL of my holiday prep work in November, with the goal of actually enjoying December. I dubbed this "taking back December." I'm happy to report that it works, and I suspect it could work well for small business owners as well.
Whether you sell fruitcakes or insurance, provide hairstyling or snowplowing, the holidays place unique demands on you as an entrepreneur. With some thoughtful planning, you, too, can "take back December" this holiday season.
My GoDaddy colleagues and I wanted to learn more about how small business owners tackle the holidays. What keeps them up at night during this time of year? What helps them hit their holiday sales goals? So we surveyed hundreds of small business owners about the holidays and compiled the results to help you flourish this holiday season. Here's what we learned.
Very few SMB owners are worried about competing with Amazon
There's been a lot of talk in the news about Amazon putting pressure on other retailers, from big-box chains to Main Street shops. The narrative that big "e-tailers" like Amazon are crushing the little guy is everywhere. But in our survey, only 10 percent of small business owners reported being worried about competing with Amazon this holiday season.
A recent CNBC/SurveyMonkey Small Business Survey saw similar (albeit surprising) results. Most small businesses either don't feel they compete directly with Amazon for customers or have come up with specific ways to fight back. Among GoDaddy customers who are worried about Amazon, these are the top three strategies they plan to use to compete this holiday season:
1. Making customers' experiences more personal.
Consider how you might help your customers during what is also a busy time for them. Can you help them find meaningful gifts? Can you help them get ready for holiday entertaining? Can you save them time?
2. Increasing marketing/advertising spend.
Decide whether you can afford to spend more to get additional exposure. Revisit your marketing and advertising spend from the previous holiday season. What worked or didn't work?
3. Offering items that can't be purchased on Amazon.
Think about what you offer that can't be purchased on Amazon or at big-box retailers. Focus on those products or services in your holiday promotions.
Small business owners rely on digital marketing to drive holiday traffic
Small businesses are no exception when it comes to being able to market themselves on the web to take advantage of the holiday season. According to our survey, these are the top three tools SMB's are using to drive sales during the holidays:
Social media

Email marketing

Search engine optimization (SEO)
Here are some great resources to get fresh ideas on these digital marketing tools: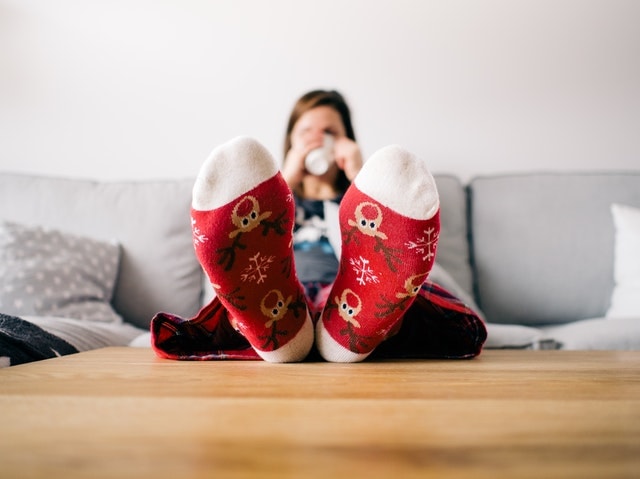 Top holiday pain points are both business and personal
Small business owners shared some of their biggest challenges during the holiday season, including the need for more exposure, a weak online presence and family obligations competing with business priorities. Here's a list of common pain points.
Not enough time or energy
Family obligations competing with business priorities
Employees distracted by holidays
Lack of online presence
Increased need for exposure and visibility to cut through competitor noise
High cost of online advertising during the holiday season
Lack of creative ideas to drive holiday sales
Need to update website for holidays
Competition from online retailers and big-box stores
Consumers have less money to spend on non-gift purchases
Market softness during the holidays (e.g., real estate, insurance, consulting)
Lack of seasonal business plan
Lack of resources to scale business to meet holiday demand
Consumers' expectations for fast and last-minute delivery
Difficulty scheduling client appointments during holidays
Winter weather can keep people at home or cause delays
Which three pain points resonate the most with you this year?
Check out our checklist, "How to sell more this holiday season" for more tips
Small business owners share scrappy, high-impact holiday activities
Using open-ended responses from hundreds of SMB owners as inspiration, we created a list of scrappy, high-impact holiday activities. If you run a small business, sit down with a cup of coffee and consider which of these have worked for you in the past and which you might want to try this year. Get ready to take back December!
Planning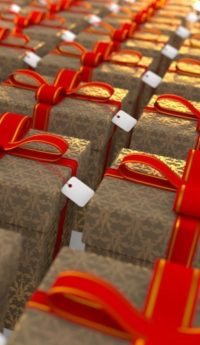 Create a written marketing plan for the holiday season — make sure to include:
Expand marketing efforts to include additional channels
Have extra product in stock on time
Update website, including adding online appointments and/or an online store
Improve search engine optimization
Increase marketing spend
Get a jumpstart on business plans for the upcoming year before the holiday season begins
Communication
Send handwritten holiday cards or small gifts to show customer appreciation — Thanksgiving cards are a great way to stand out from the crowd!
Call customers and prospects personally on the phone
Send clients personalized emails or direct messages
Follow up with busy clients to remind them about appointments
Schedule "holiday greetings" social media posts ahead of time
Professionalism & Goodwill
Network at holiday events
Be reliable and available to provide good customer service (e.g., answering the phone) during this busy time of year
Announce order cutoff dates as early as possible
Work extra days and/or hours to meet goals if needed
Strive to be a relaxed and pleasant person in every business interaction
Give back to the community through donations, toy drives, etc.
Decorate for the holidays
Show goodwill toward employees through holiday parties, gifts or bonuses
Offer tips to get through the holidays on social media
Close on Thanksgiving, Christmas and other important holidays to spend time with family (and make sure employees do the same)
Take time to reflect and recuperate from the long year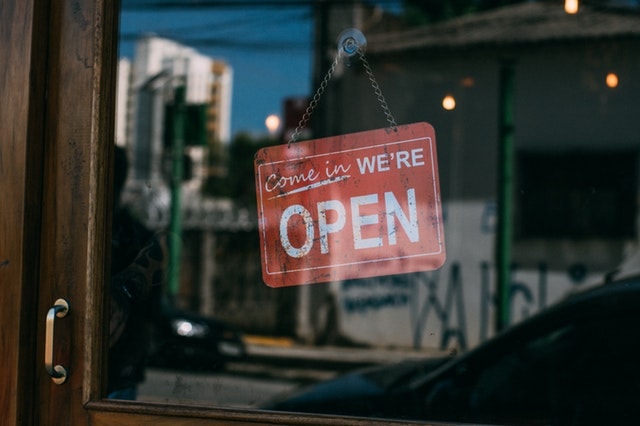 Marketing & Sales
Focus on quality rather than discounts
Offer fast, free shipping
Hold flash sales
Offer a loyalty reward program
Offer deals on gift certificates
Offer special service packages for gift giving
Position products as ideal gifts for specific people (e.g., teachers, grandparents)
Have popular products pre-wrapped for gift giving
Host a personal shopping event for VIP customers
Sell from multiple locations and events (e.g., craft shows)
Post on social media more often — and promote those posts
Post holiday gift ideas on Instagram or Pinterest
Send targeted marketing emails
Participate in local shopping events (e.g., Small Business Saturday)
Offer lots of in-store product samples
Host a stress reduction event with yoga, treats and shopping
Offer in-store Santa Claus photos
Host a contest
Raffle off a gift basket featuring premiere products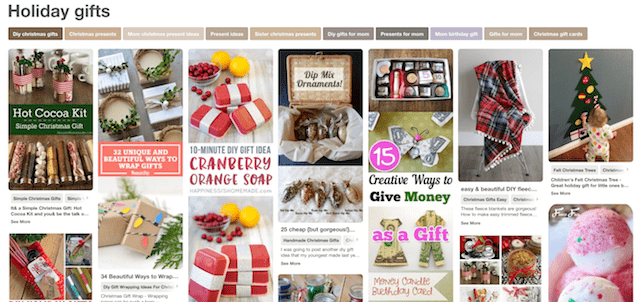 For a pre-holiday website makeover, try GoDaddy GoCentral
If a weak online presence is one of your top pain points going into the holidays, you might want to try GoDaddy GoCentral. A weak online presence could mean a lot of different things: no website, an outdated website, a website that isn't mobile-friendly, a website that nobody visits, a lack of eCommerce capabilities and more.
With GoCentral, you can build a new website in under and hour, even if you don't consider yourself particularly tech-savvy. GoCentral is entirely mobile-friendly, both for you as a website owner and for your customers. You can even use it to create an online store and accept online appointments. Plus, it has built-in marketing tools to help you extend your reach.
Ready to get your business in shape for the holidays with a sparkly new website? Try GoDaddy GoCentral for free.
Image by: Josh Harrison on Unsplash