The 10 qualities of a great wedding organizer
Now that there are an abundance of wedding planning apps, many couples are choosing not to hire a wedding planner for one of the biggest days in their lives. However, those apps can't replace the knowledge and skills of a professional wedding organizer.
If you're interested in a career as a wedding planner, enough couples still understand the value and need for professional help, making this a lucrative career choice. Upon researching, I've found the top 10 personality traits shared by some of the best wedding planners.
10 traits of a successful wedding organizer
Here are some of the personality traits of the best and most successful wedding planners out there.
Organized.

Creative.

A good communicator.

Budget savvy.

A negotiator.

Skilled at problem-solving.

A pro networker.

Detail-oriented.

Calm.

Responsive.
Read on to see if you've got the skills and personal characteristics to be a successful wedding organizer.
1. Organized
Planning a wedding takes massive organizational skills. It's your job to:
Keep track of the payment schedule for all vendors.
Keep detailed notes on each vendor's contracted products or services.
The overall timeline that will guide them on the big day.
Inform them of what's been done, as well as next steps.
Whether you choose to use computer software or pen and paper, your tools should make the planning process simple and stress-free.
2. Creative
Today, brides are perusing Instagram and Pinterest for ideas and the latest trends. They're wanting new things and for their wedding to look completely different from anyone else's.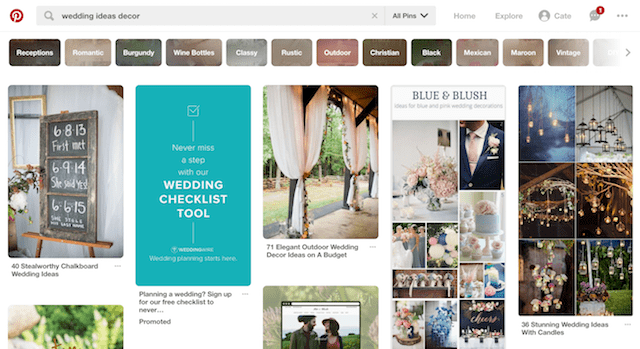 Being a wedding organizer who is able to be creative and think outside the box will serve you well amongst today's brides. Not only should you be able to organize everything logistically, but brides will look to you to help them create their dream wedding with very unique elements.
3. A good communicator
Planning a wedding requires excellent verbal and written communication skills. From the vendors to the couple — as well as their family and friends — there's a lot of "talking" that takes place during the planning process. So the ability to communicate effectively is imperative.
Because a wedding is an emotional event to plan, tempers can flare on occasion. When things get a little tense, you should always remain calm, professional and pleasant, while informing others or getting your point across. Being a people person and able to communicate effectively will also help you when building professional relationships with vendors.
4. Budget savvy
More often than not, many couples don't know the true cost of flowers, catering or wedding photography. You will be responsible for creating and managing their budget, as well as choosing wedding vendors to fit into that budget. It's up to you to educate them on these costs and set realistic expectations.
Budgets are the primary driving force behind any wedding.
Discussing money and budgets can be a difficult conversation to have, but a necessary one. If something the bride wants doesn't fit into the budget, you have to be honest and upfront while helping her to choose something that's more in line with her budget.
5. A negotiator
One of the main reasons why a couple decides to hire a wedding organizer is to negotiate contracts on their behalf. They don't often know which questions to ask of which vendor. In a lot of cases, a professional planner is able to get better pricing on products and services from the vendors because of the relationships they have with them. Regardless, being able to negotiate the best terms for couples from the beginning will save time and money in the long run.
6. Skilled at problem-solving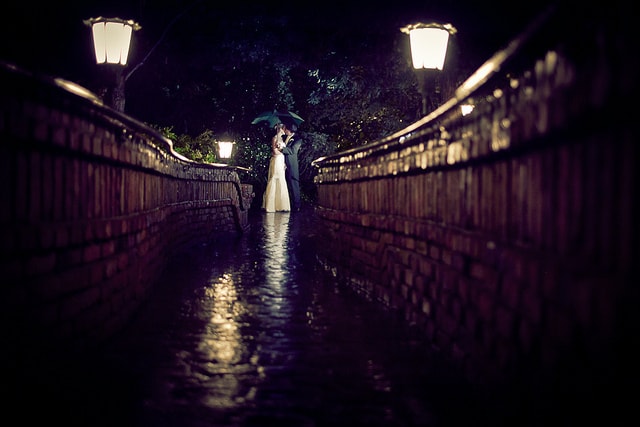 Things don't always go according to plan. Regardless of how well we plan, something can go vastly wrong. When it does, it's up to you to be resourceful and figure out the solution to the problem.
On the big day, you shouldn't go to the bride — who should be getting her hair and makeup done — to find out what she wants you to do about the issue. Part of the job is to handle any unforeseen issues that might arise and keep the wedding flowing effortlessly.
7. A pro networker
As a professional wedding planner, it's imperative to network with other professionals in the wedding and event industry. Not only does this benefit your business, but your clients as well. As you build relationships with other professionals, you're able to pass on the benefits to your couples and minimize your search for the perfect vendor.
There have been numerous occasions where I've been able to call on a fellow wedding planner or dig out a business card from a networking event when looking for a particular type of vendor. Networking is essential to the growth and success of your business.
8. Detail-oriented
Because there's so much that goes into the planning of a wedding, a successful wedding organizer needs to be very detail-oriented. Not only will you have to incorporate details into your design, you'll have to identify the many little elements that answer the questions, who, what, when, where and how.
For example, it's not enough to schedule transportation for the bridal party. You have to know:
The distance between the hotel and the wedding venue.
Whether or not there is an event taking place that will affect traffic.
If you'll need more than one vehicle, and so forth.
You're the master of ceremonies — it's your job to be on top of every little thing.
9. Calm
The wedding day is full of emotions and lots of anxiety. In fact, the planning process itself can become overwhelming for a lot of brides and often intensifies in the days leading up to the big day.
A successful wedding planner knows how to calm the bride down when she's on the verge of a meltdown and remain calm even when things aren't going according to plan.
We're hired because we're professionals and know how to handle the magnitude of a wedding. If we're not able to stay calm and keep others calm along the way, things will go downhill very quickly — with little chance of recovering.
10. Responsive
In the instant gratification of today's culture, being responsive to inquiries, emails and phone calls is crucial to the success of your business. Many clients, as well as other industry professionals, will expect a response within 24 hours.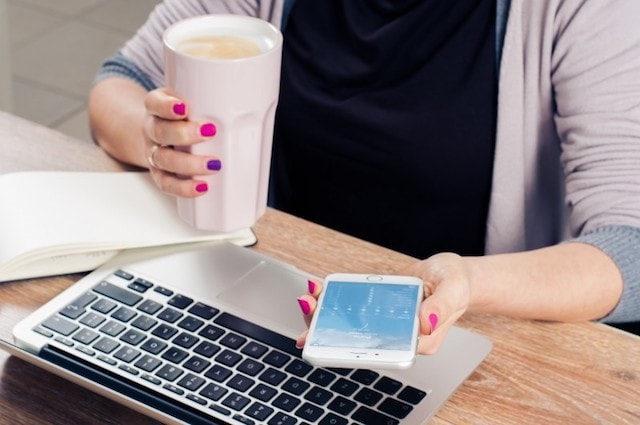 If you're unable to do so, due to working an event or being on vacation, having an automated response will work in your favor. When you don't respond in a timely manner, it gives others the impression that you're unprofessional and that their business is not important enough to warrant a response from you.
A few tools to help
Aside from these 10 personality traits, you'll also need some basic tools to be a wedding organizer and run a successful business.
A mobile-friendly website
You should have a website that's not only user-friendly but easy to use on mobile devices, as well. Because we're so on the go, having information readily available at our fingertips is a must.
Social involvement
Likewise, having a presence on social media is very beneficial to the success of a business. Nowadays, people will visit your social media platforms before going to your website.
A Google My Business listing
Lastly, you'll want to make sure that your clients can easily find you by having an up-to-date listing on Google My Business. Google is still the No. 1 search engine, able to locate various businesses based on proximity to the searcher. With an up-to-date listing, your business can be found very quickly.
Editor's note: Want to be listed on multiple sites, including Google My Business, but don't want to manage a ton of different accounts? Check out GoDaddy's Local Business Listings. Manage your business information all from one easy-to-use dashboard and get yourself in front of more couples.
The secret sauce is you
Although an app might help a bride create a planning schedule or even a budget, it still won't be able to design an amazing reception space, negotiate the right terms of a contract, or solve those issues that arise on the wedding day. Nothing and no one can do what you do in the precise manner in which you do it. Your individuality gives you an edge that no app can replace. So, if you want to be a wedding organizer, it's time to get started!
Image by: Anete Lūsiņa on Unsplash