Why Instagram Stories makes sense for small businesses
Instagram has evolved into a platform dominated by polished, curated content. Perfectly arranged pictures, meticulously selected filters — the works. Now, with Instagram Stories, you can share less-polished, behind-the-scenes, real-life content that tells a compelling story while engaging with your followers. Never heard of Instagram Stories before? Hop on over to Instagram's blog for a quick tutorial or check out this short video:
Introducing Instagram Stories from Instagram on Vimeo.
Instagram Stories are the perfect avenue for creating genuine content while fostering relationships with your tribe. And if you're a small business owner, that's good news for you.
Instagram Stories — a great choice for small businesses
Like Snapchat, Instagram Stories appeals to audiences with it's unpolished, immediate format for sharing content. It's casual and intimate, telling the story of your business behind-the-scenes sans the fancy equipment and makeup artists.
But what does that have to do with being a small business owner? A lot, actually. There are a number of reasons your brand should be on Instagram.
One of the main benefits of beings a small business owner is the ability to connect with your customers — Instagram Stories helps promote those relationships.
Large corporations typically have to jump through hoops to release content and product updates, but with Instagram Stories you can take your customers behind the scenes — all from the comfort of your mobile device. Talk about a resourceful way to spread the word about your business.
You can use Stories to share organic content to promote a genuine vibe for your business.
As a small business owner, you understand the need to be flexible. Instagram Stories gives you every opportunity to be nimble, responsive and experimental when it comes to sharing and creating content. Are your viewers curious to see how you come up with T-shirt designs? Take them to the factory and show them. Your viewers appreciate the organic nature of your content, so they won't expect fancy angles and shots!
Leave room in your content planning so you can gauge interest from your viewers and go from there.
With every Story you produce, you can immediately see how many views it received. These kind of stats help you make informed business decisions about content production.
Or, use curated content to show a different aspect of your business.
Unlike Snapchat, you can upload edited, curated content via Instagram Stories. Organic content is great, but if you're looking for ways to create rich, brand-cohesive content, then the ability to edit photos and videos beforehand makes a world of difference.
Pro tip: Incorporate graphics in your Stories (perhaps an eye-catching logo) to remind customers about your brand. Check out Brit+Co to see how they do it.
Engage with new followers.
If your customers are already on Instagram, then Instagram Stories is a surefire way to interact with viewers and promote your brand. Instead of downloading a new app and learning the ropes of an entirely separate platform, all you need to do is turn to your familiar app.
Make sure your account is public.
This goes without saying, but a private account means that only your Instagram friends can view your Stories. Don't limit yourself by making your profile private. Unlike Snapchat, your Stories can be viewed by followers and anonymous users alike. What better way to potentially grow your following?
Give insider info to your Instagram followers.
Any small business can master Instagram Stories. The key is to make your feed engaging, entertaining and genuine. Here are just a few examples:
A dog walker can share a "dog's eye view" of her services (GoPro on the collar?).
A blogger or craft store can share crafting tutorials, like A Girl and a Glue Gun.
A brick-and-mortar hair salon can show before-and-after shots of makeovers.
Food bloggers can take to the kitchen and do a recipe demo (No Crumbs Left does this beautifully with her Instagram Stories).
An online store can share sneak peeks of new product shipments arriving (talk about a teaser to generate interest!).
The point is, Instagram Stories are meant to build a relationship between you and your followers. Don't forget that they're part of the equation.
Engagement is a two-way street.
Show your audience you care. Respond to comments when possible, or consider creating a "Follower of the Day" or "Follower of the Week." Screenshot one of your followers sharing or promoting your products, and then thank that user in an Instagram Story!
Offer exclusives to promote business.
Share exclusive discounts, secret menu items, deals of the day and other special content on your Instagram Story. Encourage followers to screenshot your Story and bring it into your shop or online store for a discount. They get cool stuff, you get organic growth — everybody wins.
Pro tip: Within your Story, direct customers to your profile. Make sure it links to your online store and send viewers right on over to your products. Easy enough!
What to post and what to avoid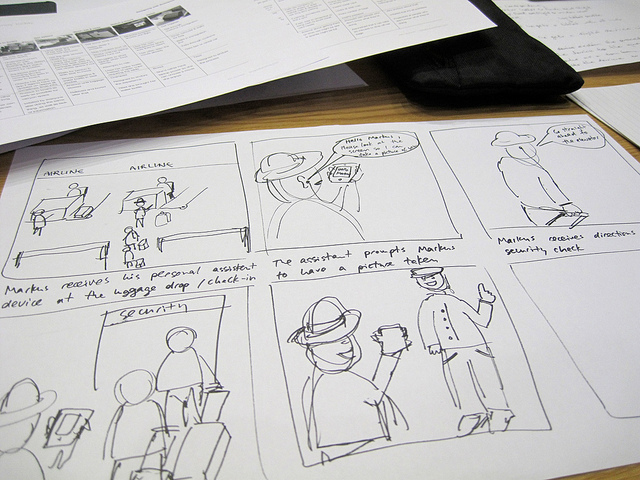 Like any platform, it's important to keep some best practices front and center. Now that you see all the benefits of using Instagram Stories, you need to be mindful of your audience. Here are some dos and don'ts to think about:
Do …
Ask questions. Get your followers' opinions on color, style and other options for products. Find out what your followers love and why they like your brand. Ask them about what they want to see from you.
Think about your Story beforehand. It doesn't have to be a formal storyboard, but consider how you'll convey your message. Is there a beginning, middle and end? Always keep your purpose in mind. The last thing you want is a stale Story with no call to action.
Provide value. Will you share educational information with your followers? Will your content make them laugh, cry or smile? Think about how your Story adds value to your followers' day.
Post throughout the day. Every time you post to your Story, your Story gets bumped up in the feed. Post to your Story throughout the day to keep it at the top of the feed and provide your followers with snackable content all day long.
Take video and photos vertically. Since people view Instagram while holding their phone vertically, make sure you frame your images and photos in portrait orientation to make it easy for your followers.
Don't …
Record video of yourself talking for more than two posts. It takes longer for video to load within Stories, and if your video just shows your face as a preview, people are bound to get bored and move on.
Over-post. Curate the content on your Story so that it contains the most compelling images and videos. If you post more than five images or videos to your Story, make sure they're amazing. Otherwise, followers will stop watching before they get to the 15th image, which is the one with your great discount or offer.
Share everything that happens in your day. Most people won't find everything you do interesting. Don't share irrelevant content. You might be really excited about the Bon Jovi concert tonight, but don't post 12 shots of the band on-stage to your Instagram Story.
Be sporadic. Share to your Story throughout the day and throughout the week. If you post 20 images one day and none the following three days, followers will start to forget about you or be annoyed with your unpredictable content style. Just like you should use an editorial calendar for your web content, consider planning your Instagram Stories beforehand.
Social media that works
There isn't a guaranteed method or posting schedule to make Instagram Stories work for your business — you'll just have to experiment. Look at the views to see how well a piece of content performed. Compare interaction and views on today's post with yesterday's posts. If people are commenting and replying, keep them interested with more content. Since Instagram Stories is still "young," there's a lot of room to carve your own path. Let your creativity lead you, and refine the content in your Story in response to your followers.