How would you like to create marketing so useful that people will pay for it if you ask them to? As the founder and president of Convince & Convert, that's exactly what Jay Baer helps his clients do. With more than 20 years' experience working with the world's most iconic brands, Jay and his team help companies get better at social media and content marketing.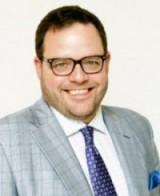 Jay is a hype-free digital marketing strategist, speaker and New York Times bestselling author. He's the most retweeted person in the world among digital marketers. Last year his podcast, Social Pros, earned top honors at the Content Marketing Awards. I've been a big fan since reading his book, Youtility, which is one of the things we talk about during our interview.
"If you don't love social media, you suck at social media." ~ Jay Baer
Having the right content marketing strategy is critical for any small business hoping to generate results through social media and online marketing. And while Jay works with some of the world's most recognized brands, he still understands the needs of small business owners.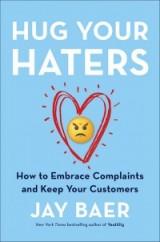 As in Youtility, that insight shines through in Jay's just-released book, Hug Your Haters. He was kind enough to send me a copy prior to our interview and, like his other books, it is amazing. Not only is it full of interesting facts and data about the role social media plays in customer service, but it's also jam-packed with great examples and story to help business owners truly understand the importance of communicating with their clients and customers online.
"Not responding to your customers online is a response."
During my lively conversation with Jay, some of the discussion points include:
Who should manage social media for a small business.
Why companies need to get better at responding to their clients/customers online.
Why listening to your critics is just as or possibly even more important than receiving feedback from your fans.
Should you ask your clients/customers to submit online reviews?
Jay also shares helpful examples of what some companies are doing to be remarkable and create a culture that produces happy customers who love them. For example, you'll discover how a locksmith and car dealer created a win/win partnership that helped both their businesses.
I had a great time chatting with Jay. I hope you enjoy my interview with him.
Video interview with Jay Baer
I would love to know what you liked best about this interview. Please comment and let me know. And if you liked this video, please share it with your friends.