There's a design element that is not often talked about, yet it permeates our daily lives in ways we can't imagine. We're talking about persuasive design — essentially a psychological approach to designing website elements that influences user behavior.
In this post, we'll look at what persuasive design entails, along with examples from the real-world (such as the iPhone's Message app). Finally, we'll discuss how you can implement these persuasive design elements into your WordPress website.
Persuasive design: A supreme con
Imagine a cat. That shouldn't be too hard — this is the internet, after all. Now, imagine this cat is hungry. If the cat is getting desperate for food, it could let out a "meow," or jump up onto your lap. However, you'll often hear some rather loud purrs and stare into some cute dark eyes while they're jumping on your head at 3 a.m.
Those purrs and eyes are a cat's persuasive design elements.
They're psychological characteristics designed to influence your behavior. In this case, grab a can opener and feed the damn starving cat.
Of course, website design isn't centered around making sure a cat is fed (unless it's a really smart cat). The only difference between the cat and you as a site developer is the end goal. The task of hooking the recipient based on an emotional quotient is practically the same.
Conning visitors into purchases isn't just for gift shops
To hammer home what persuasive design is, let's take a look at some slightly abstract real-world examples. First up is the story of how certain airports wanted to reduce their toilet cleaning costs and time. They figured that men having poor aim was the cause, so researched their options and decided a sticker of a fly on the toilet bowl was the answer: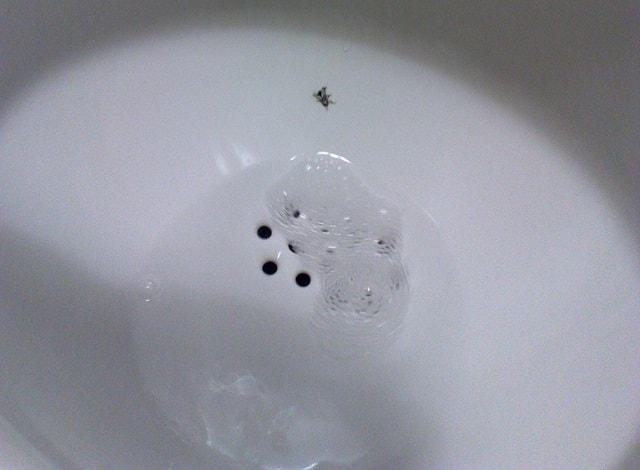 Unbelievably, spillage rates dropped more than 80 percent, simply because men were persuaded to aim at the sticker, keeping everything flowing in the right direction.
For an example a little closer to home, consider how our smart devices are using persuasion to fuel addictive actions such as checking your messages and browsing social media. Consider something simple like the "pull down to swipe" technique of refreshing your apps, or the typing awareness bubble. These are both ways to keep you hooked to the phone, rather than getting on with your life.
Hopefully, you now understand the power and influence persuasive design can have. However, it's also important to realize that these elements have downsides.
Everything great (and not so great) about persuasive design
In a nutshell, the inviting aspects of persuasive design can be summed up in a few points:
Implementing it could see your Time On Site metrics increase, increasing the likelihood of converting visitors.
You can preserve the trust between visitor and client, mainly because the techniques don't appear as "salesy" or intrusive.
Persuasive design generally doesn't appear disruptive or irritating.
These are all great positives, and should be central to whatever strategy you use to hook new customers.
Related: 25 ways freelancers can generate an abundance of qualified leads
However, there are also some heavy drawbacks.
As you may have already realized, anything related to exploiting human emotions to turn a profit is not thought of very well among the general public. In fact, some User Experience (UX) experts are not fond of the more shady aspects either, although it's fair to say you can develop with a positive goal in mind.
In our opinion, if you're having thoughts about the ethics of persuasive design, that's a great balance for using the tactic.
Your natural instinct not to take things too far is key, and not because you're working with a foolproof mind-control technique (you're not).
It's simply because trying to hoodwink visitors with manipulative design, only for the end product to fall short, will bite your clients hard.
Related: The web professional's quick-start customer service guide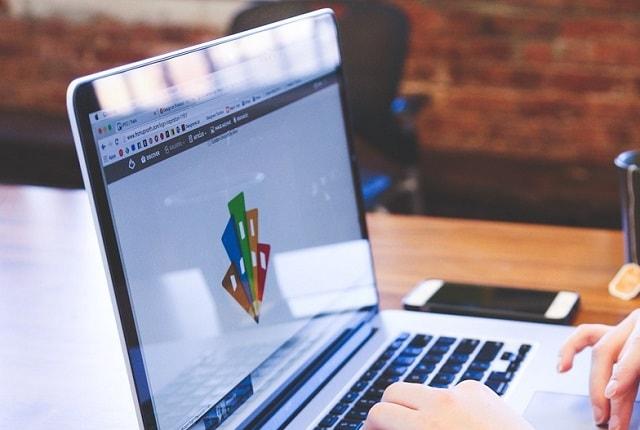 Implementing the persuasive elements
If you've suitably buried your ethics deep down and want to consider using persuasive design, there are a couple of "globals" you should bear in mind.
Firstly, consider that people like default options most of the time. For example, a study into Microsoft Office users found 95 percent left the default settings intact. Yes, they even kept the paperclip enabled. Animals.
Secondly, people often don't analyze their decision-making process, as outlined in books like Blink: The Power of Thinking Without Thinking.
Considering both of these points, you should look to set default choices (such as newsletter signup boxes) at the values that will result in optimal conversions. Also, give the visitor a simple, quick decision that doesn't call for analysis – a free trial or Buy Now call-to-action (CTA).
Related: 8 costly call-to-action mistakes you're making on your website
Once you're comfortable with these concepts, you can begin to implement a number of key principles of persuasive design:
Clarity — Simply put, the reader needs to know what the site is, what they can do there, and why. In other words, develop a strong value proposition.
A good visual impression — You would think this is subjective, but Google's research indicated this was based on a low-complexity design, and familiarity.
A strong visual hierarchy — Essentially, the most important elements should dominate the screen.
Attention-sustaining elements — We're thinking of customer-focused copy, designing for novelty, helping the customer choose a product, and providing appealing images throughout your site.
Only have one action per page — This is another way of saying: "Only have one CTA per page," and ties in with offering clarity.
How you implement these is subjective, and based on the clients needs. Doing so effectively means increased profit for your clients.
Related: Quiz — Are you making these 15 website design mistakes?
Conclusion
If you ever need a sneaky, low-down, dirty trick to make sure visitors keep wedded to your client's websites, persuasive design will have you squealing before you can say "FBI." Being serious, it's actually a technique that's used constantly in everything, including the phone that's likely in your hand right now.
Implementing elements to help persuade the visitor is tough, but definitely worth it. In fact, most are based around already existing concepts, such as making the content simple to understand, and having a dedicated focus.
Overall, persuasive design is (all jokes aside) not a con trick or an underhand tactic, which means it should become part of your toolset for delivering great websites!