Many students these days are looking for ways to make extra money. After all, who wants to graduate with an overwhelming amount of student loans? The good news is, that in the digital age, there are several ways that student entrepreneurs can make money with a website while they're still in school.
If you're a student currently in school, you know how expensive it is to pay for tuition, books, and housing. Many people go into a lot of debt to get the best education possible, hoping to have better opportunities when they graduate.
With the cost of living constantly rising, learning how to make money with a website can certainly help while you're in school, and even post-graduation.
A website offers plenty of opportunities for those willing to dedicate their time and effort to make it work. In this post, I'll share a few of the various opportunities for student entrepreneurs to make money with a website, and some ideas for how you can get started right away.
Getting started: You gotta make a plan
The first three things you need before pursuing any opportunities with a website are:
Imagination
Dedication
And most importantly: a plan
The best entrepreneurs have taken the time to picture their business in their minds and planned out exactly what they want it to be. Now, you might be thinking, "If I'm going to make a plan, I want to know what options are available to me?" I can help with that!
Know your options for making money with a website
There are several ways you could make money with a website. But for the purposes of this post, I'll share a few that can bring money into your pocket without costing an arm and a leg. After all, tuition and your books cost enough!
With that in mind, here are some of the top ways to make money from your website that have a low barrier to entry (read: it's cheap to launch!):
Sell services
Affiliate marketing
Advertising
Membership website
Digital product sales
Sell physical products
Now that you know the basic ways to make money with a website, let's break them down a little further. This will help you determine which path to entrepreneurship will work best for you.
Sell services (my personal favorite)
Perhaps the reason this is my personal favorite is that it's part of what helped pay for my schooling. I sold my services as a freelance writer to make extra money. It didn't cost me anything to get started.
However, to up my game I bought a domain and built a digital portfolio website. While the first iteration of my website was awful, it got the job done.
Meet student entrepreneur: Jabran Kundi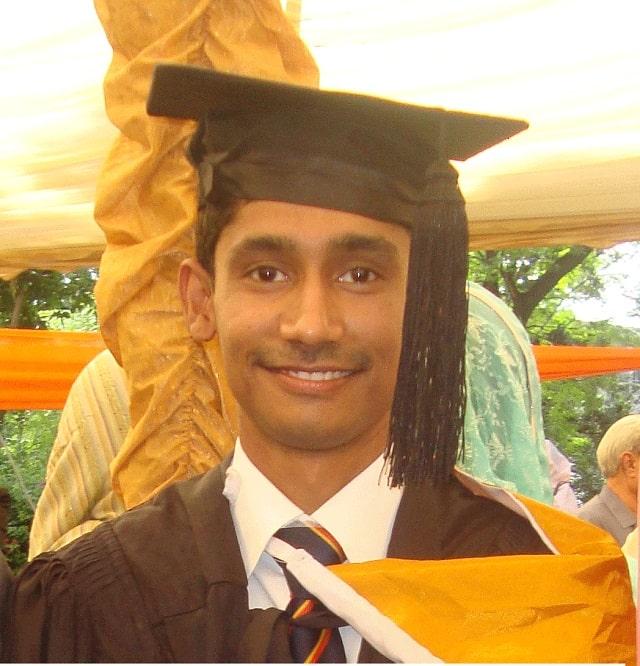 Jabran Kundi is another student entrepreneur that started selling his services via a website, although these days he also makes money on his blog The Stock Dork. He works as a freelance translator, copywriter and proofreader. He said:
"At first, when I started working online as a freelancer, I didn't think I would make money out of it. I thought that I would just gain some experience, earn a small sum and then focus on my studies."
To his surprise, it turned out he had a lot of incoming projects to work on. Some clients even wanted to work with him for a longer run.
"I just had to put some heart, time and dedication into it, and I don't regret a thing."
Working for himself gave him the satisfaction and confidence he needed to balance his priorities.
"I have my very own working schedule, so it's easy for me to juggle work and school. If I need to work more, I do it on the weekends, and if I have to study for exams, I take fewer projects."
Other ways to make money with a website include, but aren't limited to:
Proofreading
Graphics design work
Writing
Video editing
Social media management
Music that you create - jingles, podcast intros/outros, vlog content, etc…
Virtual assistance
Voiceovers
Programming/coding - developing apps and/or websites
SEO research and optimization
Tutoring
The best part about selling services is you are using the knowledge you already have to make a buck.
Affiliate marketing with a website
One of the most popular ways for students to make money with a website is to take advantage of affiliate marketing. This means that you will be promoting products that other people have created and getting a commission for referring traffic to them.
Affiliate marketing can be a great way to make money with a website because it doesn't require having any inventory.
Plus, the commissions can be quite good if you work with decent partners. Reviewing products and providing feedback is one of the most effective ways to convince an audience that they should buy a product.
When people consider buying a product, they will look on Google for reviews and then visit the website they trust the most. You can acquire many new customers and make commissions by offering your advice on products through affiliate marketing.
Creating reviews of products that you are passionate about helps create authentic reviews that are way more likely to benefit the customer. Your opinions are valuable, and when they are sincere, people will enjoy reading them.
Put yourself in the buyer's shoes and create reviews answering the most popular questions potential buyers would be interested in. What you're ultimately doing is trying to convince your audience why they should buy it through your link.
Meet student entrepreneur: Caleb Reed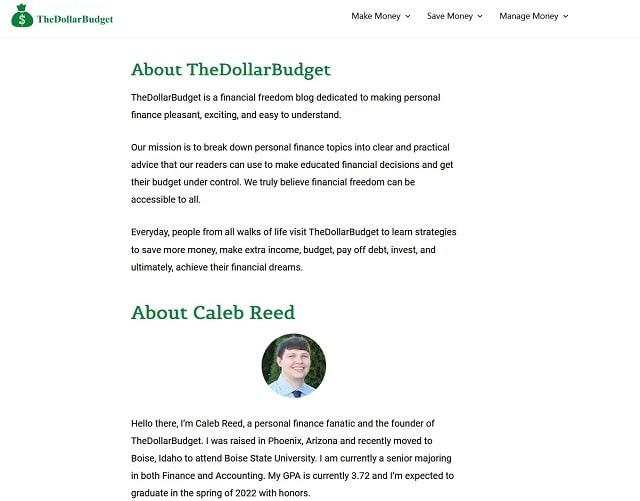 Caleb Reed is a senior at Boise State University, majoring in finance. He runs a blog called The Dollar Budget and makes his money through affiliate marketing. His website focuses on educational content about:
Making money
Saving money
Managing money
It also refers his audience to the products and services he believes in. His number one tip if you're going to use affiliate marketing to make money with a website is to:
Sell products that align with your mission.
For example, his mission is "to break down these topics (of personal finance) into clear and practical advice that readers can use to make the most educated financial decisions and get their budget under control."
Affiliate marketing can work well with any niche too! This could range from:
Movies and television
Photography
Hunting
Camping
Doomsday prepping
Finance
Health
Building an affiliate website comes with many perks. As your influence grows, you can yield more referrals and more income as a result. Another perk is that the more traffic you bring in, the more likely it is that companies and brands will be willing to send you products to review for free or even pay you to do it.
Affiliate websites can bring in significant passive income when done properly and can even be sold later on. Finding the right products and becoming an authority in your field can help you make money with a website through affiliate marketing.
Advertising on a website
Another way you can make money with a website is by placing advertisements on it. With enough traffic, many companies will pay you a significant amount of money to put their advertisements on your website.
It's worth noting that you will have to put in the legwork to drive that traffic to your website. And, you'll need some decent content to keep people coming back. However, it is a great way to earn money because it will provide a steady flow of income for you.
The key to a sustained income with advertising is to attract and continue bringing back as many visitors as you can to your website.
This means that it is crucial to place advertisements for products and services relevant to your blog's audience. The primary three industries that have been proven time and time again to make the most money from ad revenue include:
Health
Wealth
Relationships
Your website will be a lot more successful if you have a specific topic to focus on. This can be used to attract a particular audience based on what they are searching for.
However, concentrating on just making money from your website is not always the best route to take. If you focus on providing value by becoming an authority in your niche, you can earn more over time through advertising and with affiliate marketing to boot.
Membership websites
Another great way to make money with a website is by selling a membership. Membership websites are an excellent way to keep people coming back to your website because they pay a fee for exclusive access to content.
Membership websites can be highly lucrative and allow you to build a steady income over time if done correctly. You'll want to make sure your membership site:
Has plenty of high-quality information
Remains consistently updated
Meets a demand (or need) that your audience wants
Focus on creating valuable information that will attract a specific audience willing to pay for it.
Why should people pay for your membership?
You should have a clear idea of what they will get from your memberships and why it is worth the price you're asking.
Can they find the information in another place that is free?
The benefits of your membership site should be hard to replicate, so people will want to pay for it. The information doesn't necessarily have to be new, but the way you present it and the value it provides will be worth paying for. Think about it like this:
Your subscribers pay for access to YOU rather than just your content.
Creating a membership website can take some time to get started, but the payoffs are well worth it in the end.
Examples of a membership website could be offering tutorials on:
Think about subjects people are interested in. The tutorials would teach the person something they do not already know, and it can be exclusive content that is only found on your website.
Shane and Jocelyn Sams: A great resource for learning more about memberships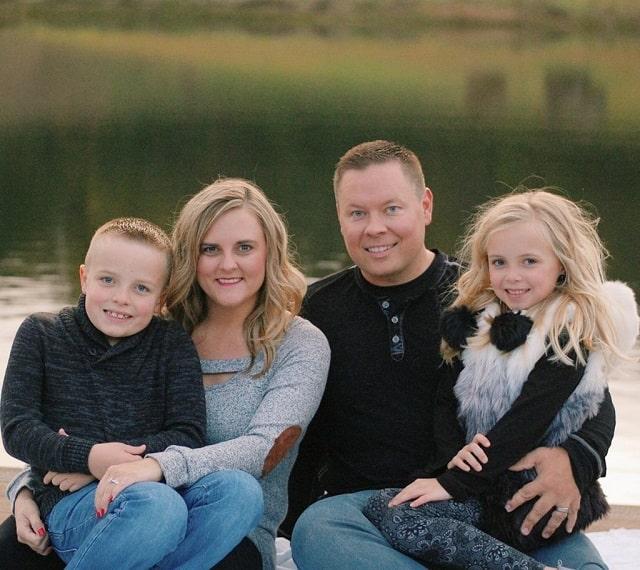 Though they are not students, Shane and Jocelyn Sams are my go-to experts when I want to get schooled on making money through memberships. In fact, they have helped college students in the past to make money with their skill sets!
Shane and Jocelyn run a website called Flipped Lifestyle that features:
An online community
A podcast
A blog
They teach you everything you could possibly want to know about memberships and how to make money with a website.
Though their membership-based business is not free, they have a lot of resources on their website and YouTube channel that can get you started without having to shell out any cash.
Of course, you'll still need to pay for fees to launch your website. Still, I highly recommend their resources if you're interested in creating a membership-based business.
Digital product sales
Did you know you can make money with a website that sells digital items? Check out some of the digital products below that'll earn you money from sales:
eBooks
Software applications
Online courses
Printables (such as planners and journals)
Private Label Videos
Stock photography
Online courses
Software
Apps
Meditations
Music
Photoshop templates and more
When offering many different digital goods, it is best to focus on a specific niche that you are good at and really understand. You should create products that people need and would want to buy if they knew about them.
Digital products can be very lucrative because you will get a large majority of its profits.
You could even use your website for selling digital items and combine membership with them. Digital products can take some time for you to create, but they may be worth the effort in the end.
Meet student entrepreneur: Abrella Iglesias
Abrella Iglesias, a student at Liberty University, has had success by writing and promoting her eBook "The Christian Women's Guide to Self Love." Her website https://ChristianBook.Club is also fueled with affiliate marketing too! She recommends books to her audience and earns a commission from them.
You should follow specific product creation steps to ensure that your products are high-quality and sellable. It's also worth looking at other comparable digital products to get ideas for what to include in your own.
Sell physical products
Selling physical products is another way to make money with a website. You can sell items related to your website's niche, which could be based on what people are looking for.
Offering physical products will often be more expensive upfront than digital items, but they can still be very lucrative.
You should choose a product that fills the needs of the people you are trying to attract to purchase it.
For example, if you have an exercise-related website, you could sell workout supplements or equipment on your site.
Physical products can carry more overhead than many other ways. However, when executed properly, they can turn a handsome profit!
Meet student entrepreneur: Tomi Olunga
Tomi Olunga is a student in the UK that started selling physical products in December 2021. She sells scrunchies of all things! Her store, Scrunchieology sells handmade scrunchies, silk bonnets, and tote bags. When necessary, she calls in friends and family to help her fill and ship the orders.
Another student I spoke to sells custom-designed sneakers, and yet another was selling handmade jewelry. There's no telling what you could create, package and sell!
How to make money with a website starting now
There are so many options for generating money through your website, which means now is a perfect time for you to start your own. While fees for your domain and web hosting may cost money upfront, the reality is it's not terribly expensive.
It's completely feasible to start a profitable business online that you can run between classes.
As for your next steps as a student entrepreneur, you need to decide what type of products or services you would like to sell. Perhaps consider affiliate marketing, advertising or a combination of all of the ideas mentioned here.
You can make money with a website any way you like! Just make sure to always:
Keep your ideal customer in mind
Provide value first
Ask for the sale second
In other words, think about what people will want from your website. You can offer as many different types of products and services as you would like, but it is best to keep a specific focus that you are knowledgeable about.
A lesson I learned from my money mentor, Denise Duffield Thomas, is this:
You don't have to be an expert or a guru. You can just be a contributor to the conversation.
But, you do have to build up an audience to make money with a website. And don't forget that being authentic and giving people a reason to come back to your website is essential for making it profitable.
It will take some time for you to get a profitable site up and running, but you may be surprised at how well it can do when you put in the effort.