Having a great website for your restaurant isn't just about putting together a nice design. You also need to optimize your site so it can be found by potential customers looking for you online. Without search engine optimization, or SEO, for restaurants, your website is like a billboard in the desert. No one will see it.
While SEO might seem like a daunting subject, it's really easy to employ some basic techniques to help your restaurant start showing up in search.
Related: Beginner's SEO guide — Search engine optimization for small business websites
6 ways to boost SEO for restaurants
Understanding what search engines look for is important in determining what SEO tactics you need to use. The rest of this post will review ways to optimize your restaurant website for better online visibility and explain how to:
Create compelling and useful website content.
Target top keywords.
Make your website mobile-friendly.
Build business citations.
Keep your business information up to date.
Highlight business reviews.
Let's get started, and look at six ways to boost SEO for restaurant websites.
Editor's note: Need some help? Let the experts at GoDaddy SEO Services guide your SEO strategy and optimize your site so it gets the attention it deserves. Contact GoDaddy today to see how you can work less and rank higher.
1. Create compelling and useful website content
The top job of a search engine, such as Google, is to deliver results that are relevant to what the user is looking for. Search engines continuously "crawl" the web, indexing websites for the next time someone searches for that kind of information. They use a number of criteria to determine which sites are the closest match to what is being searched for.
Great content is one of the most important factors in SEO.
Great content is defined by its high degree of relevance to the theme and purpose of your site as well as its uniqueness. In other words, your content should be well-written, all about your restaurant and completely original.
The best website content for restaurants
Good content for restaurants comes, first and foremost, in the form of your menu. Search engines have gotten very good at crawling menus and have the ability to return results on specific menu items. To make it easy for the web crawlers to digest them, be sure to create web-based menus.
Related: 4 ways to write enticing menu descriptions
Aside from your menu, be sure to include reviews, awards, social media posts, recipes, photos and videos on your website.
By showing real people enjoying themselves in your restaurant, you can bring in new patrons.
Restaurants have the ability to create rich, engaging visual content that's both appealing to potential customers and tasty to search engines. For example:
Create action videos in your kitchen.
Post video demonstrations of seasonal recipes.
Capture events in your restaurant. You'll need a release from participants to post this online.
Encourage your website visitors to create content for you by designating a place on your site to share photos and videos of their time at your restaurant.
In short, there is no substitute for good content. Time spent creating and refreshing it will pay big SEO dividends now and in the future.
2. Target top keywords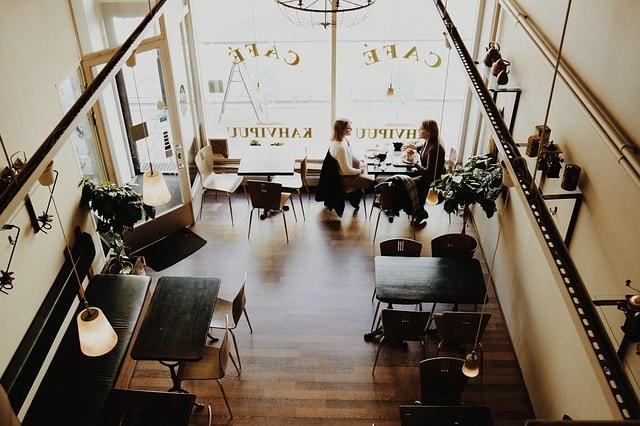 Good website content attracts users and search engines. The keywords used in the content are an especially important part of this process.
What are keywords?
Keywords are phrases and terms that describe the content of a webpage. Search engines use keywords on a webpage to help them categorize the content and decide when to show it in search results.
Keywords are essential in SEO for restaurants.
You must optimize your page for the keywords that your customers are searching for so your webpage shows up when searchers look for results related to you restaurant.
For example, a restaurant serving pizza and pasta would want to target the keywords "Italian food," "pizza restaurant" and "pasta restaurant."
Keywords can be short one- to two-word phrases or long-tail keywords.
What are long-tail keywords?
Long-tail keywords are a series of three or more words that people use to find a specific piece of information on the web.
In marketing terms, it's a key phrase people use when they're close to making a purchase. They know exactly what they're looking for. And in restaurant marketing, people use long-tail keywords when they're close to making a decision about where to go eat.
It's the difference between "Italian food" and "gluten-free organic southern Italian cooking." The long-tail keyword is more likely to get the searcher exactly what they want. To boost SEO for restaurants, focus on targeting both general and long-tail keywords.
How to find keywords
Start your restaurant website SEO keyword plan by performing these two key steps of keyword research.
Identify your strengths
Effective marketing for restaurants begins with this. What's your strong suit? What can you do better than anyone else in your industry? That's what you want to be known for, and that's one area you should try to get people to search for.
As you come up with your business-defining keywords, remember to talk how regular people talk.
Ask your friends and regulars how they would describe your restaurant.
Ask them what terms they would use to search for a restaurant like yours. Your top priority needs to be the regular words that your customers (and potential customers) use.
Use keyword tools
There are a number of tools you can use, such as the Google Ads Keyword Planner to help you identify the keywords to include on your website.
To use the Keyword Planner, you'll need to create a Google account, then simply:
Select "Search for new keywords."
Enter your city name, along with the term "restaurants."
Select your product category, then click "Get ideas."
The Keyword Planner produces a long list of keyword phrases along with the number of times a particular keyword or phrase is searched each month.
Review the list and choose keywords that have a good amount of searches without a lot of competition.
How to optimize your website for keywords
Once you determine which keywords you want to target, make sure you use those terms throughout your website. Also include top keywords in your TripAdvisor and Yelp listings to drive traffic to your profiles on those sites as well.
To optimize your site for keywords:
Assign one keyword to each page. Never assign the same keyword to more than one page. This confuses search engines as they don't know which page is more important, so they might not show either.
Install the Yoast SEO plugin for WordPress. The free plugin makes it easy to add meta tiles and meta descriptions as well as identify optimization opportunities.
Optimize each page for its target keyword. Use the keyword in the page title, meta title, meta description and image alt tag. Also include it in at least one subhead and use it a few times throughout the body content.
Write more than 300 words per page. Search engines see pages with more content as more valuable to users and therefore rank those pages higher. So as you create pages, aim to include at least 300 words — but the more the better.
Your homepage is the most important page on your business website. Prioritize restaurant website SEO on this page by targeting the most relevant keyword for your business.
3. Make your website mobile-friendly
Mobile-friendly sites, also referred to as responsive sites, work by changing the layout of your website content so it looks good on any screen size. This type of design ensures that important information, such as your menu, location, hours and phone number, is displayed in a streamlined, easy-to-navigate format.
Having a mobile-friendly site is a must for restaurants because it serves both customers and search engines.
Many restaurant customers make their dining decisions while out and about searching on a mobile device — not sitting at their desktop computer.
Having a responsive site that adapts to whatever device is accessing it will make your restaurant's website easy to view on a smartphone screen and hopefully convert those searching for a place to eat into actual customers.
Plus, Google elevates mobile-friendly sites in search results and downgrades websites that lack mobile format, so responsive design can boost your search visibility.
Related: 8 quick tips for showing up in local business searches
How to know if your site is mobile-friendly
If you aren't sure whether your site is mobile-friendly or not, use Google's Mobile-Friendly test. Enter your website URL, and the tool will run a test on your site and report any issues related to the mobile version.
If you find that your site isn't mobile-friendly, talk to a developer about converting your site to a responsive design. Or, choose to move to a platform that uses mobile-friendly themes and templates.
A number of website builders, including GoDaddy's Websites + Marketing, will automatically convert your website to a mobile-friendly format when it's accessed from a smartphone or tablet.
4. Build business citations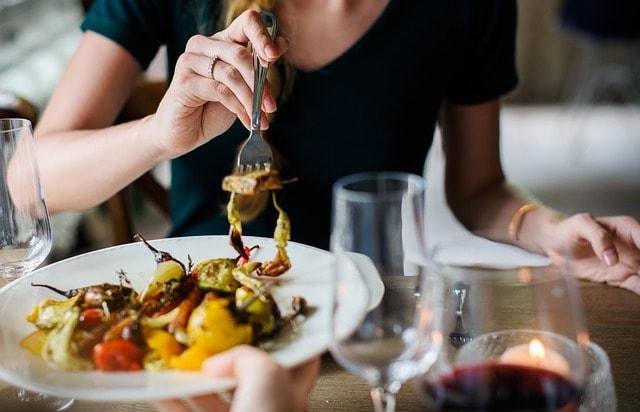 Restaurants are local businesses that want to attract local customers. So it should be no surprise that you need to focus on local SEO as much as SEO for restaurants. One way to do that is by creating citations for your business.
Citations are listings for your business on both local and national directory sites.
Directory profiles are important because they help local customers find you and because they send signals to search engines that boost your search rankings.
When your business has a lot of citations, it tells Google that you are credible, trustworthy and worthy of a high search ranking.
Claim your Google My Business listing
The most important listing for your business is your Google My Business page. It's an easy but important part of SEO for restaurants. By adding your information, you can be sure that you show up prominently when customers are looking for a restaurant like yours.
You can make sure your information is accurate, add pictures and respond to reviews. You also can view analytics that give you insights on clicks, calls, views and who has asked for directions to your business.
Create other national and local listings
You'll also want to create profiles on other directory and social sites such as:
Yelp
TripAdvisor
OpenTable
FourSquare
Facebook
Instagram
Adding your menu and other important information about your restaurant will improve your chances of being found on these sites.
Remember, if you don't create a profile for your business, one will be created for you. Take the time to make sure these listings are accurate and working for you.
Related: Social media and reputation management tips for your local bar
5. Keep your business information up to date
Creating profiles for your business is only one part of local restaurant website SEO. You also need to maintain the listings and make sure your NAP is consistent. NAP is an acronym that stands for:
NAP consistency means that your business name, address, and phone number are consistent across all of your business listings, and it's imperative to achieving and maintaining good SEO for restaurants.
This is more of a challenge than most restaurants realize and, if not properly monitored, can have significant adverse effects on your digital presence. For example, if you're listed as Tony's Pizza in one directory and Tony's Pizzeria on your website, the search engines will treat them as separate entities and will not assign authority to your website for being listed several times.
Be diligent in making sure your business information, including your hours of operation, is consistent and matches your website everywhere it appears on the internet.
Also consider adding schema markup on your site, which is simply a small line of code, that pulls your business information and serves it to the web crawlers in a language that they understand.
Related: What is local SEO? Everything you need to know.
6. Highlight business reviews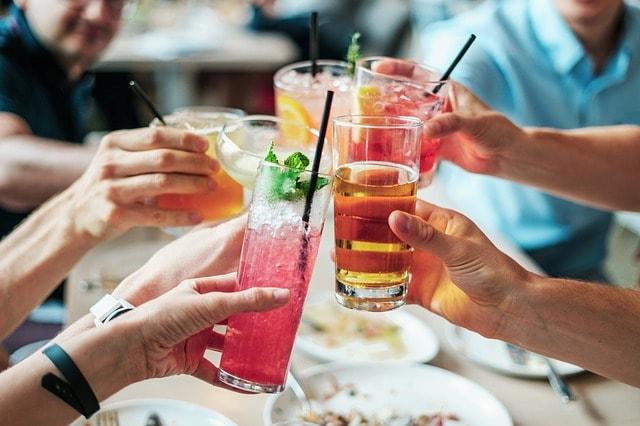 Reviews are now a primary decision-making tool for consumers. This is especially true for millennials and the up-and-coming Generation Z. But restaurant reviews do more than sway customers to visit your business. Reviews also boost SEO for restaurants.
Search engines want to deliver the best results possible, so they prioritize businesses that they think customers know, like and trust.
Reviews show search engines that your business is a top brand that customers want to find.
So to boost restaurant website SEO, focus on generating reviews on third-party sites, such as Google My Business, Yelp and TripAdvisor, and highlighting reviews on your site.
Related: Generate reviews — 8 ways to get more product reviews
How to highlight reviews on your site
It's best to feature reviews in a prominent position, such as on the homepage or in a sidebar, because they carry significant weight in the minds of potential customers.
You can take your best reviews from those left on directory sites such as Yelp and Grubhub, but don't just copy and paste. This will create duplicate content and potentially damage your search engine ranking. Instead, snap a screenshot and add them to your website as an image.
As with any photo you use, be sure to size them properly, name them with relevant keyword titles and add alt text so there'll be a description of the image in case it doesn't display.
Customer reviews work double duty as each one gives search engines a reason to rank your site and website visitors a reason to visit your restaurant.
Related: Social media image sizes — The 2019 cheat sheet
Start boosting your restaurant website SEO
As you can see, SEO for restaurants isn't as scary as it sounds. With these simple tactics, you can make good strides toward ensuring your website shows up on the top page of Google search results.
But keep in mind, SEO is not a get-rich-quick scheme.
True optimization only comes with time, diligence and sound processes — there isn't a quick path to the top of the search results.
With that said, restaurants can work off a strategic plan that uses SEO to attract web traffic, fill seats and ultimately increase revenue.
If you're struggling with managing your restaurant SEO, GoDaddy SEO Services can help. Just give our experts some info about your restaurant and they'll do the rest, so you can focus on your customers.
This article includes content originally published on the GoDaddy blog by the following authors: Erik Deckers and Leslie Lynn.