10 steps to successful spa marketing
If you own a spa, congratulations! You've chosen a growth industry. According to the International Spa Association's 2016 report, the U.S. spa industry has seen steady revenue growth every year for the last five years. The key to getting your piece of the pie? Spa marketing.
The right marketing can take your spa up a notch.
"Having the right marketing strategies can help propel your business to new heights," says Claudia Newcorn, an award-winning strategic marketing consultant and author of Zipline to Success: Fast-Track Marketing Strategies to Accelerate Your Sales and Profits.
Newcorn recommends these 10 key marketing strategies to help you grow your business.
Follow these 10 steps to increase spa revenue
Define your target customer.

Befriend your competition.

Claim your online listings.

Know where your tribe lives.

Ask for a media kit before buying advertising.

Make the most of your existing real estate.

Use WIFM language.

Don't compete in price.

Focus on your golden geese.

Price promotions to make a profit.
Now let's walk through each spa marketing step, one by one.
1. Define your target customer
Many small business owners initially regard everybody as their target audience. If you're a certified massage therapist, for example, you might say you'll massage anybody who comes in the door. While that might be true, it pays to drill down and ask yourself smart questions. What types of massages do I want to provide and who is most likely to need that service?
While it may be true that your spa welcomes everyone, certain types of people are more likely to be repeat purchasers. This is your target.
"Defining your target audience lays the foundation for developing all of your messaging, your story, your imaging and your marketing outreach campaign," Newcorn says. Knowing your target audience upfront makes it easier to choose spa marketing tactics that your audience is going to respond to.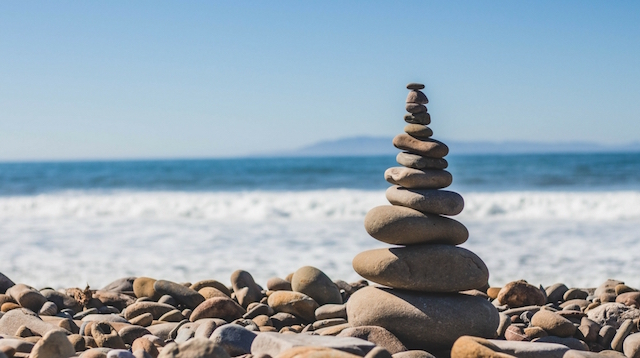 "Hitting your targets is a mission critical element to make sure your return on investment is going to pay off in terms of customer revenue and profit," Newcorn says. "Defining your target audience — instead of guessing — is a simple first step to dramatically increasing your chances of success."
2. Befriend your competition
Your competitors aren't your enemy. They're businesses that can provide you with valuable information. What is their positioning? What copy do they use in their brochures and their ads? Which services do they offer?
Building your brand marketing plan means dissecting and understanding the best elements of competing brands.
By checking out their website and calling them as if you are a potential customer ("I'm interested in shiatsu. How much do you charge for an hour massage?"), you'll come away with a profile of your competitors that can help you set your business apart. Use what you learn to build your own spa marketing plan.
If you know your competitors, you can say something different in your spa marketing materials to set yourself apart.
"When you don't sound like everybody else, customers will seek you out based on benefits and values, which is more profitable than competing on price," Newcorn says.
3. Claim your online listings
Have you claimed your business page on Yelp, YP and other core business advertising sites? This is basically free spa marketing.
Business listings like Yelp and YP might already have a listing for you. Your first task? Make sure each one is complete and correct.
"These resources pick you up by your biz phone number," Newcorn says. But there won't be any descriptive copy that can strengthen your business's story, images related to your business or a link to your website."Customers may already be posting reviews about you," Newcorn adds.
 Keep your local business listings up to date with
Get Found
.
Take the reins. Claiming a digital listing on Yelp and other business advertising sites is a spa marketing essential. It makes you look professional and improves your SEO (search engine optimization). "The greater your digital footprint, including your online business listings, the more likely you are to rise in the search engine listings," Newcorn says. And when it comes to search listings, page one is the only place to be.
Want more tips? Check out our free checklist: 5 ways to get more local customers
Get found by more local customers looking for your services with our handy checklist.
4. Know where your tribe lives
After defining your target audience, you'll want to determine the media channels they gravitate to so you can strategically direct your spa marketing budget. Where is your audience going for information?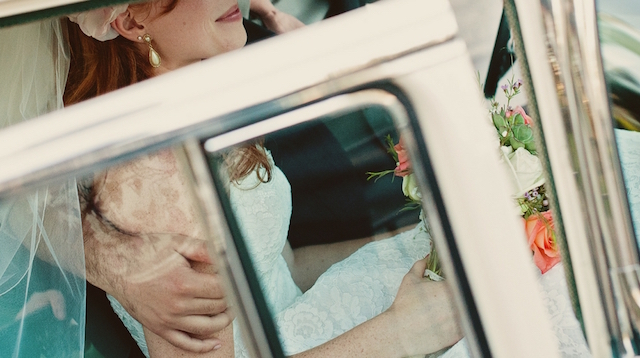 "If your target audience is women millennials under 30 who are engaged, you probably wouldn't want to spend your marketing budget on a traditional print or TV ad. To get the biggest bang for your buck, a Facebook ad could be a better investment," Newcorn says. Could you look at sponsoring an event at a wedding expo in your area, where your promotion is most likely to connect with them? What other online channels do they go to? If you're not sure, survey your customers. "Ask them where they're at online and in the media," Newcorn says. If your tribe is big on Pinterest, you'd want to post on bridal-related boards — not spa-related Pinterest boards.
Not sure where your customers hang out? Ask them in a survey .
"Find out where your customers are. What are they reading and listening to? Where are they visiting online? Ask yourself: How can I get there so they'll see me?" Newcorn says.
5. Ask for a media kit before buying advertising
Before running an ad about your business on any media channel including Facebook, ask the sales representative for a media kit and rate card. "A good organization has prepared a media kit, which includes their target audience — the age groups and the income levels of the people they reach," Newcorn says. Then ask yourself: Does this media channel reach my target audience? "If the answer is no, then why waste your money?" asks Newcorn.
6. Make the most of your existing real estate
Take advantage of all your in-house advertising space, because it tends to be low- or no-cost. For example, are you using the back of your business card? "That's a billboard for your business," Newcorn says. "It's where you can do an offer, advertise a loyalty program or include a quote or a testimonial from a satisfied customer." It's important to capitalize on every spa marketing opportunity for greater awareness.
Advertise on the back of your business card, your spa window, your car.
If you have a physical establishment, are you using your storefront window tastefully as a natural billboard? You could use it to advertise a promotion, your website and a benefit about your service. "You don't have to pay anything extra for it. You're just leveraging a piece of real estate that's often unused," Newcorn says.
What about branded clothing for your staff such as a T-shirt or a cap that says the name of your salon or spa, or a magnetic ad that clings on your car? This, too, is prime spa marketing space. So is your spa's counter. You could host a monthly contest to win a free aromatherapy session combined with reflexology. Customers enter by dropping in their business cards. You now have their email addresses for your marketing campaigns. You get the idea.

7. Use WIFM language
When describing your business in print, online and in person, "we tend to think more in features," Newcorn says, as in "I'm a licensed massage therapist." That's nice. But what customers really want to know is, "what's in it for me (WIFM)?"
What customers want to know is What's in It For Me? Every piece of spa marketing you do should answer this question.
Better: "I'm a certified massage therapist who is trained in shiatsu: a muscle relaxing experience that will rejuvenate and reenergize you." If you use WIFM marketing language and images, you can make customers crave what you have to offer," Newcorn says.
8. Don't compete on price
In the spa industry, your greatest opportunities are bundled services such as "Buy four massage sessions and get the fifth one free." The moment you start combining services, you move away from competing on pure price and begin to provide value-added benefits that set you apart from your competition. This is a spa marketing basic.
9. Focus on your golden geese
"You're going to have customers who are priceless to you. They come in every month, or every two months," Newcorn says. Still, the tendency is to ignore them (your golden geese) and focus on getting new clients. "You do want to keep the pipeline going. But you also want to optimize your existing client base so they'll use more services. Otherwise, it's an opportunity for someone else to steal them," Newcorn says.
The tendency is to ignore your best customers in the rush to get new clients. Beware.
For example, if you have regular customers who've been coming in for reflexology, have you offered them an incentive to try a skincare treatment, a hand massage, acupressure or cupping? Find ways to invite your most precious customers to become even better customers. In doing so, they'll spread the word about your business to their friends and online, which maximizes your spa marketing efforts.
Certain blog posts are golden. Use them to keep customers engaged.
If you write a blog for your business, your most popular posts are also golden geese. Make sure you keep those posts updated and find ways to leverage them for spa marketing purposes. For example, "If you like this post, may we recommend this post on a related topic? "Use your golden geese to cross pollinate to other information, products and services," Newcorn says.10. Price promotions to make a profit
10. Price promotions to make a profit
Before running a special promotion, such as offering a body wrap combination reflexology treatment for $75, know whether you'll be profiting or losing money on every customer. You might say to yourself, for example, I've made a decision to lose $25 per customer on this promotion because when customers come in, I'm going to promote a bundled service to them. "In that instance, you're saying it's the lifetime value of the customer that offsets that loss," Newcorn says.
Do a cost-benefit analysis before offering any promotion. This will tell you if it's worth doing.
But don't offer a promotion without first doing a cost analysis, or you'll be setting yourself up to lose money. Bottom line: "You're in business to make money. If a promotion isn't profitable, go in knowing that and why," Newcorn says. Brand marketing is about standing out, but it's also about profitability.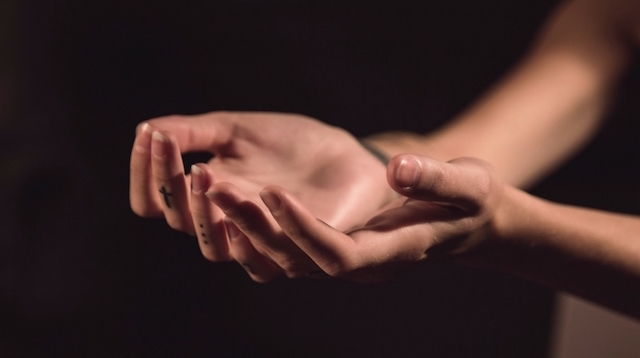 The road to more revenue begins with spa marketing
There's no secret to getting more customers. Just look at who you're attracting, find out where they spend their time and advertise in those channels. You'll also need to be smart about how you price promotions and reward your best customers to solidify their loyalty. If you follow these 10 spa marketing steps, your business will thrive.