4 ways to show employee appreciation this Labor Day
Labor Day is a public holiday honoring the U.S. and Canadian workforce — which naturally, we celebrate by taking the day off work. Companies will recognize Labor Day on Monday, Sept. 3, 2018. While most employees will spend this three-day weekend relaxing with their family and friends, organizations should welcome this holiday as an opportunity to focus on company culture through employee appreciation and recognition initiatives.
When employees feel valued and appreciated, they are happier, more productive, and more motivated.
Here are four ways to show your employees appreciation this Labor Day.
Related: The value of in-house employees
1. Use a survey to collect and measure employee satisfaction and engagement
If you are not collecting and measuring employee satisfaction and engagement feedback consistently, you might be neglecting one of your organization's most important assets — your human resources. Labor Day is the perfect time of year to evaluate how your company collects, tracks and manages its employee feedback.
One of the best ways to collect employee feedback is to conduct an employee satisfaction and engagement survey.
To help you increase the quality of the data collected with your employee surveys:
Make them anonymous: Employees are more likely to answer honestly when they know they will not be tied to the responses.
Involve your employees when creating the questions: To generate a survey that is free from bias or leading questions, try to involve as many different departments and levels of employees when creating the survey.
Show the importance of the survey: Employers should be accountable for the results of employee surveys, and if you don't make changes based on the results — your employees will not take your surveys seriously.
Conduct them on a regular basis: Employee satisfaction and engagement is an important metric to track over time to assess whether it's improving.
Related: 9 ways to motivate employees
2. Have managers show appreciation to their employees
A study from Harvard suggests that the most important factor to employee engagement is whether an employee feels that their direct manager cares about their well-being. Plus, a separate study from Office Team found that 50 percent of employees would leave their job if they didn't feel appreciated by their managers.
While managers should show employees appreciation year-round, Labor Day is a useful reminder of just how important employees are to your organization and the entire U.S. workforce.
Here are a few ways managers can show employees appreciation: Public recognition and gratitude: Many employers prefer public recognition to tangible rewards.
Conducting individual meetings: Employees want to feel valued and heard – you can make an employee feel appreciated by simply conducting an individual meeting to collect their ideas/opinions and build a stronger relationship.
Offering rewards and gifts: Bonuses, awards, and other material gifts are excellent ways to show your employees appreciation.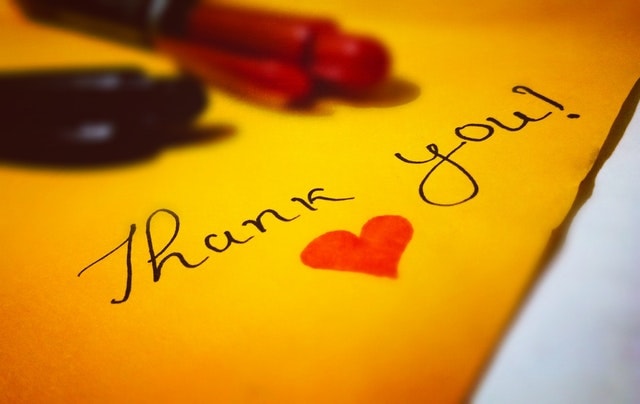 3. Feature your employees on your digital platforms
While internal recognition is a powerful strategy for showing employee appreciation, you can also show employee appreciation externally by featuring employees across your website, social channels, and other digital assets.
Many companies undervalue the impact employees have on company culture, brand image, employee recruitment and digital marketing.
To take advantage of your employees' external impact, try the following ideas:
Recognize employees in your email newsletters
Do you send monthly emails to your customers or leads? If so, take that opportunity to share a success story that highlights one of your employees. Maybe your production manager was able to improve an inefficiency that led to savings for your customer. Maybe your sales representative closed a large deal. Not only will this recognition pay dividends for employee morale, but it's also a sales tactic — customers are more interested in being a part of a succeeding business than a stagnant one.
Related: Email newsletter ideas you can use right now
Create better employee bio pages
An employee bio page is an area of your website that details information about your team and how they bring value to your organization. A great employee page will show individuality, include relevant internal links, and feature relevant details about their role in your organization. A great employee page can showcase your employees, while also generating SEO and branding value.
Pro tip: Include a video featuring your employees on your company's website.
Utilize social media effectively
Many companies spend thousands of dollars every month recruiting influencers and brand advocates to promote their products or services on social media. However, you already have a group of social influencers on your payroll — your employees. Brand messages shared on employee's personal social profiles are 24-times more likely to be re-shared.
Encourage your employees to engage with your brand online, and interact with your employees, too.
This will improve the activity on your social pages, increase your branding efforts, and grow your employee engagement.
Related: A beginner's guide to social media for small business
4. Emphasize a healthy work-life balance
Since there is a strong correlation between employee satisfaction and employee retention, retaining your best employees is integral to the success of your business, both small and large. By focusing on developing a culture that values work-life balance, you can make your employees happier — keeping them more committed.
Labor Day is the perfect time of the year to show employees appreciation with your commitment to their lives outside of the office.
Avoid pressuring your employees in the days leading up to the holiday or asking them to "make up" any missed work because of the long weekend.
Instead, encourage them to relax, spend time with their loved ones, and truly disconnect from the office. Not only will this show that your organization is committed to your employee's well-being, but it will help them recharge their battery, so they can be more productive when they do return to the office.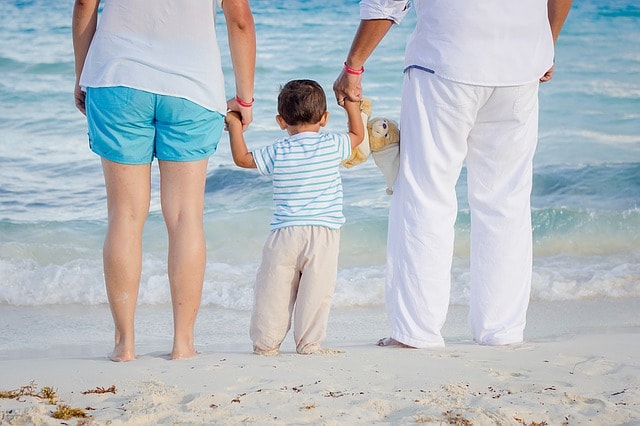 Here are three other ways to emphasize a healthy work-life balance to show your employees appreciation:
Offer flexible work schedules
Life is unpredictable. To ask your employees to completely shut off their life from 9-5, Monday through Friday is no longer realistic. Therefore, offer flexible work schedules and let your employees decide. Hold your employees accountable for their results, and not simply the time they spent on the clock.
Be generous with PTO
Paid-time-off is an underutilized organizational tool for employee happiness. Outside of salary, many workers consider the benefits package, including PTO, to be an important factor in their job satisfaction. However, roughly 54 percent of employees do not take all their paid vacation because they fear being replaced. Consider offering more PTO or being more proactive in encouraging employees to take paid vacations.
Encourage workers to shut-off when off the clock
A study by the Center for Creative Leadership estimates that employees spend about 13.5 hours a day interactive with work and that 20 percent of employees feel obligated to check and respond to their boss's emails after work hours. Do your best to create a company culture that respects the boundaries between work and personal life by training and encouraging your employees and managers to avoid communicating about work after normal hours.
Labor Day should be more than just a three-day weekend. It's an opportunity for organizations across the United States and Canada to reassess their employee satisfaction and engagement policies. Just keep the four strategies above in mind as you prepare for Labor Day this year and remember that employee appreciation should occur more than just one weekend out of the year.