7 tips for using Pinterest promoted pins to showcase your bakery
Whether you own a bona fide bakery or you sell goodies online, Pinterest promoted pins can help whet your customers' appetites for your delicious products and services.
Related: Simple ways to build a Pinterest following for your business
What are promoted pins?
Promoted pins are Pinterest's version of paid advertising. As part of your online advertising campaign, they can be an effective way to showcase your scrumptious treats and draw in more customers to your physical store or to your website.
To use Pinterest promoted pins, you'll create a regular pin, then pay to have it promoted to your target audience.
In other words, you're paying so more users see your pin in relevant search results.
If users type "blueberry scones" in the Pinterest search box, for example, your promoted blueberry scone pin is more likely to show up in their results than if it wasn't promoted. Promoted pins use a cost-per-click (CPC) model. You'll pay only when someone clicks on your pin. And you decide where they'll go once they click. You might choose to drive them to your home page or a particular page in your eCommerce store.
Related: Learn what customers want to help your bakery prosper
Pinterest promoted pins: Your recipe for success
Pinterest promoted pins are as complicated as making sweets from scratch. In other words, there are multiple steps. But even Pinterest newbies can become master promoted pinners by following this basic recipe.
Create a business account.

Select a pin to promote.

Add text to your pins.

Set a goal and a URL.

Decide on a daily budget.

Target a large audience with the right keywords.

Track your progress.
Let's get pinning!
1. Create a business account
If you're new to Pinterest, you'll need to create a Pinterest business account before you can start using Pinterest promoted pins. After you're approved, you can start creating and promoting your pins by accessing the promote feature in your settings.
2. Select a pin to promote
Either create a new pin or choose one that you've already created, and click the promote button. Since you're paying for Pinterest promoted pins, be sure to focus on your best content.
Your promoted pins should feature high-quality images of your baked goods. These mouth-watering blueberry muffins can help you get the picture. Or check out what other bakeries are pinning on Pinterest, such as Levain Bakery, Magnolia Bakery and Georgetown Cupcake.
You don't need to be a professional photographer. Snap away with your smartphone until you get your baked treat image just right. If you're having trouble, you can use an image from a third party — just make sure you have permission to use it and that you credit it properly. But, ideally, you should use your own photos, featuring one bakery item at a time.
And because Pinterest uses vertical scrolling to display images, you should use vertical rather than horizontal bakery product photos in your Pinterest promoted pins.
Related: 6 tips for taking enticing food photos
3. Add text to your pins
Even though Pinterest is a visual medium, copy helps compel users to take action, which is why adding a text overlay can increase conversions.
For example, if your goal is to sell more cinnamon rolls this holiday season, your mouth-watering cinnamon roll pin could include a text overlay that says: "Our homemade cinnamon rolls make the perfect holiday hostess gift." The text should encourage Pinterest users to do something, but go for the softer sell. Pinterest doesn't allow direct selling attempts, such as, "Get them now, while supplies last!"
Related: Pinterest design tips for eCommerce shops
4. Set a goal and a URL
Pinterest allows you to tailor your promoted pin campaigns to your goal, which might be to expand your reach, increase views of your video ads, or drive traffic to your app's download page.
As a bakery owner, however, a traffic campaign — driving traffic to your website or blog — is your best bet.
You want users to click directly through to your website or share it with their own followers.
After you've chosen a pin with a beautiful image, whether it's your delicious red velvet cake or gooey chocolate chip cookies, add the destination URL to the image. Make sure it's the URL for the page you want to drive traffic to, such as your bakery's home page or a specific blog post.
Pro tip: Make sure you're linking to a page that directly correlates to the pin users have just clicked.
Related: A beginner's guide to social media for small business
5. Decide on a daily budget
Your daily budget identifies the most you're willing to shell out each day your Pinterest promoted pin is running. The lower your ad budget, the longer it can take to see results. Start strong, especially if you're aligning your Pinterest promoted pins campaign with specific holidays or social events, such as wedding season, Christmas or Valentine's Day.
Pinterest users tend to be more active around the holidays and the changing of the seasons.
On Pinterest, timing isn't everything, but it is important.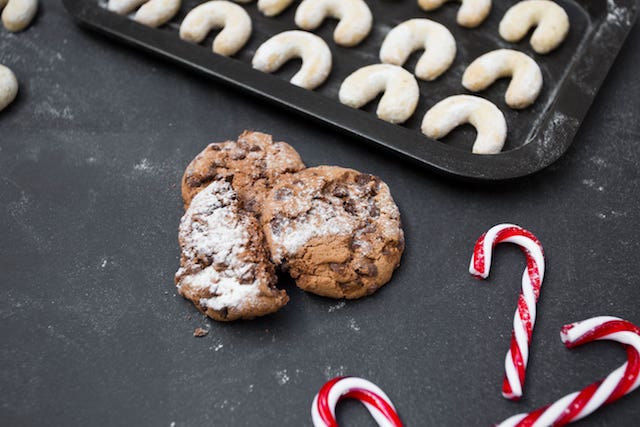 Timing tip: Work several months ahead and start creating the pins you'll want to promote later. In August, for example, start pinning fall-related items, then actively promote these pins, starting in September.
Related: How to use stock photos to make autumn website banners for free
6. Target a large audience with the right keywords
Next, you'll want to add keywords to your Pinterest promoted pins to help people find them. You can have up to 150 keywords per promoted pin, so you have lots of opportunities to connect with users.
Use general and specific keywords, such as "holiday pies," "pumpkin pie" and "Thanksgiving," as well as your city. Pinterest gives you resources, such as location and language, to further tailor your campaign to your ideal audience.
Related: 8 quick tips for showing up in local business searches
7. Track your progress
After you've launched your Pinterest promoted pins campaign, track your success. Pinterest makes it easy to monitor your results with a dashboard ad manager that's updated every 24 hours. If you're not seeing success, try different images or different angles of the same image to see if your results improve.
Too busy for pinning?
Like most things on social media, Pinterest promoted pins get easier the more you do them. If you're too busy baking to tackle Pinterest, however, GoDaddy Social can lend a hand. The GoDaddy experts can manage your social networks, including Pinterest, so you can focus on the other ingredients necessary to make sure your bakery business is a sweet success.
Image by: Nadya Spetnitskaya on Unsplash