Client Reports in Pro Sites are better than ever
You put in a lot of time and effort to keep your clients' sites not only running but thriving. And let's face it, some of those clients probably don't understand what it really takes to keep a WordPress site online. And it makes sense, they're experts in their own line of work, not maintaining websites. That's why they hired you, right?
But even if your clients don't truly comprehend how it's done, they can at least understand what you do, and why. After all, you need to justify the care fee you're charging them. That's where Client Report comes in.
What is the Client Report?
Those of you currently using Pro Sites probably already know Client Report allows you to quickly generate and send a PDF summary of the work you – and Pro Sites – do to maintain your client's WordPress sites. What you may not know is the Client Reports just received some significant, user-driven updates.
Updated look and feel
Possibly the most requested update by users was to swap the layout from landscape to portrait. The portrait layout, combined with some style updates, means the information is easier to digest, especially when viewed on a mobile device.
Speaking of style updates, we tightened up the report, with a modern, tiled look. Which we paired with simplified verbiage, so your customers can easily absorb the highlights of each section. There is also a second, condensed font option, which reduces the space used by 30%.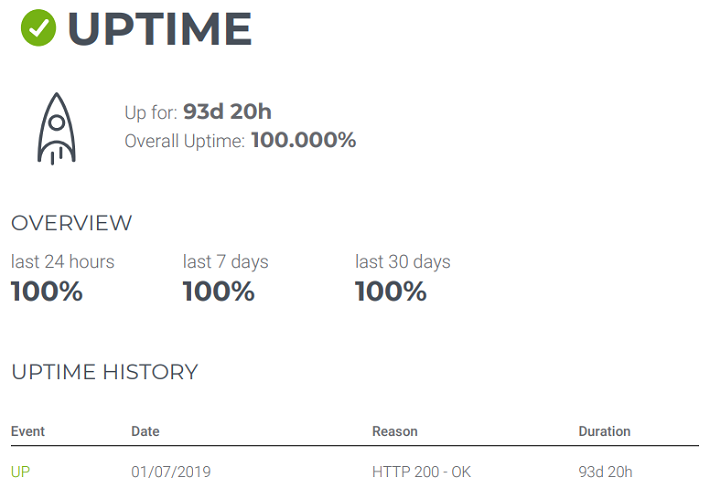 Improved reporting
One of the other most requested additions to the Client Report was the ability to include details about work you perform outside of Pro Sites. To that end, we added Custom Work notes to Client Reports. Each Custom Work note can include a task name, description, and date. You can add notes one at a time, or in bulk by importing a .csv file. Once the notes are added, you simply need to select the Custom Work section during the report creation.
Speaking of sections, previously you were only able to pick and choose which sections to include in your report. However, now you can also change the section order with a simple drag and drop.
And if your clients want more than just the highlights, there are options to specify the amount of detail included in each section. You can include all or none of the event details for the selected date range, or limit it to a static 5 or 10 events.
With these options, each report can be as robust or concise as you like. And don't forget, you can tweak these options for each customer and site.
New branding options
A variety of updates make it even easier to apply your branding and logos, your client's or both to the Client Report.
Each report now supports up to 3 logos, so it can include your own and the client's. On top of that, it's possible to add any image you like to the cover page of the report.
Branding a report would not be complete without the power to customize the colors of the report. So the tool now includes options to change the color bordering your uploaded image on the cover page, as well as the color used in the body of the report. You can select from several predefined colors, or customize the color to perfectly match your branding.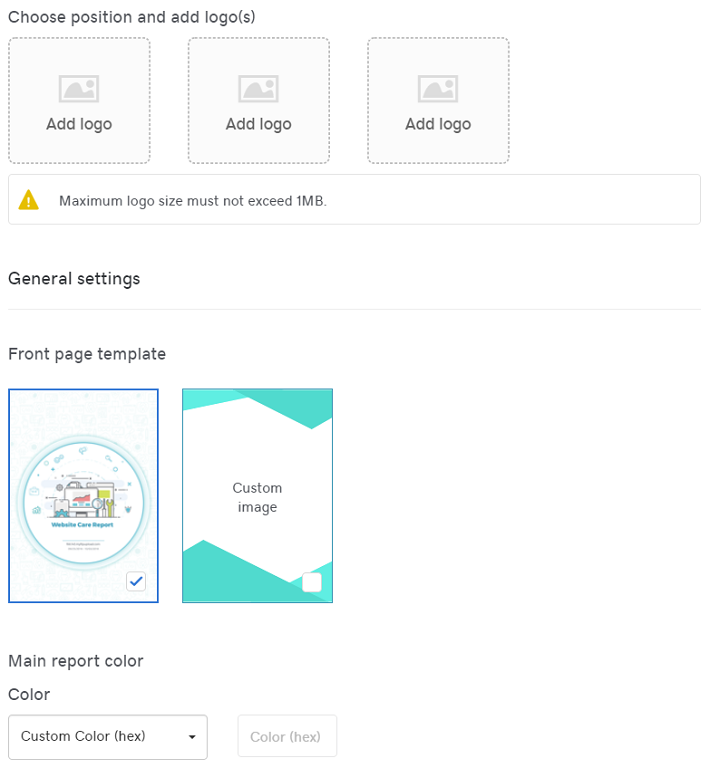 The optional Intro and Closing sections were always there for you to include some personalized messages to your customers. These sections can now be further customized through the use of Markdown.
To complete the personalized, branded feel of the report we expanded customization for the Header and Footer. For example, you can use predefined tags to automatically add details like the client's company, the client's email, the date, etc. Or if you prefer, simply remove our placeholders and add your own text to these sections.
The background of the Header and Footer can be customized as well. Stick with the default pattern, switch to a color with the same options as mentioned above, or remove the styling altogether.
Localization
Those of us who work internationally often realize that language is sometimes a significant barrier. You may speak English well, but the baker in south France, the one that pays you to take care of her site, might not. That's why Client Report supports 28 localizations.
Try it for yourself!
Those of you already using Pro Sites can immediately take advantage of these updates. If you are not currently part of the Pro program, then don't worry, you can sign-up for free.
Once signed up, just add your clients' WordPress sites, enable the features you want for each site, and start generating Client Reports at any time.