Great domains for dog walkers, pet shops & other pet industry pros
If you cater to animal lovers and their furry, winged and clawed companions, you're in competitive company. Overall U.S. spending in the pet industry — including for live animals, food, supplies, various pet-related services, OTC medications and veterinary care — tallied more than $60 billion in 2015. The amount spent on pet services such as grooming, dog walking and pet sitting increased by the largest percentage (11.8 percent) year over year, topping more than $5.4 billion in 2015.
The pet industry is expected to hit sales of nearly $92 billion by 2019.
Investors see the pet industry as a solid bet, in part because it seems to be "recession-proof," according to a recent Entrepreneur article. And an increasing number of tech-savvy entrepreneurs are getting in on the furry action. As Sarah Schmidt notes on the MarketResearch.com blog:
"Technology is also opening the door for dynamic new enterprises. Many pet startups are taking business models that have been popular in other industries — such as Airbnb, Skype, and Fitbit — and applying them to the pet industry. Other startups are incorporating health food trends into pet foods, creating new pet-related apps, or providing dog training courses online."
A web presence with teeth
It's never been more important to have a strong online presence to compete in the burgeoning business of pet sales, services and supplies. And reaching more customers online starts with a strong domain name.
Your domain forms the core of your website address. It's the unique digital nameplate that marks your space on the web — a key part of your brand.
Choosing the right domain, or multiple domains, is so important that it's worth your while to consider all your domain name options. A smart online naming strategy involves exploring numerous domain options and, in many cases, registering more than one domain to represent your business online.
Great domains for people in the pet industry
Let's look at some specific domain name extensions that can help you be more successful online if you're involved in the pet industry.
| If you'RE a … | Check out these domain extensions |
| --- | --- |
| Pet store/Live animal supplier | .com, .net, .pet, .store, .shop, .boutique, .supplies, .dog, .fish, .online |
| Pet sitter | .com, .net, .pet, .dog, .care, .services, .solutions |
| Dog walker | .com, .net, .dog, .pet, .tips, .services, .solutions, .ninja |
| Pet food provider | .com, .net, .pet, .dog, .recipes, .supplies, .biz |
| Groomer | .com, .net, .pet, .dog, .services, .guru, .care, .style, .tips |
| Pet boarding facility | .com, .net, .pet, .dog, .services, .camp, .center, .zone, .club, .website |
| Veterinarian/other pet health | .com, .net, .vet, .pet, .dog, .healthcare, .clinic, .care, .surgery, .dental |
| Dog trainer | .com, .net, .pet, .dog, .training, .coach, .guru, .academy, .education, .tips, .expert, .support, .solutions, .courses |
| Pet photographer | .com, .net, .pet, .photography, .video, .photos, .pictures, .gallery, .services |
The local angle
Just about everybody goes online today to search for local products and services — and local searches lead to brick-and-mortar sales. A Google study found that 50 percent of consumers who search for a local product or service on mobile, and 34 percent who search via desktop computer, visit a store within one day.
Geo-specific domain names can help those customers beat a path to your streetside or digital door. Run a pet grooming service in the Big Apple, for example? Register yourbusinessname.nyc to tell potential customers what you do and where you do it at a glance.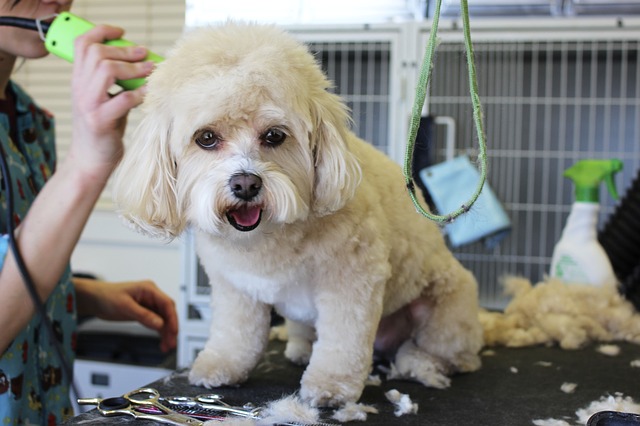 Direct your domains
It's easy to point different domains to the same primary website. You can even connect your custom domain name to your Facebook page and other social media accounts. This can help your business gain greater visibility, more traffic, and, ultimately, more customers. Ready to get started?
[advertisement id="14400″]