We've recently received reports from our customers that they have received phishing emails in an attempt to gain access to their accounts. The email states that there is an issue with the amount of directories in their GoDaddy account, and provides a link that appears to help.
Once a person clicks this link, it directs them to what looks like a GoDaddy login page. However, if you hover over this link you'll notice it does not take you to GoDaddy.com.
Please DO NOT click on this link. If you do click the link, DO NOT fill in any information. This is a phishing email.
Once you submit the form, you've sent the attacker your login information. This compromises your GoDaddy account.
Here are some examples of what the email and fake login page might look like:
Examples of email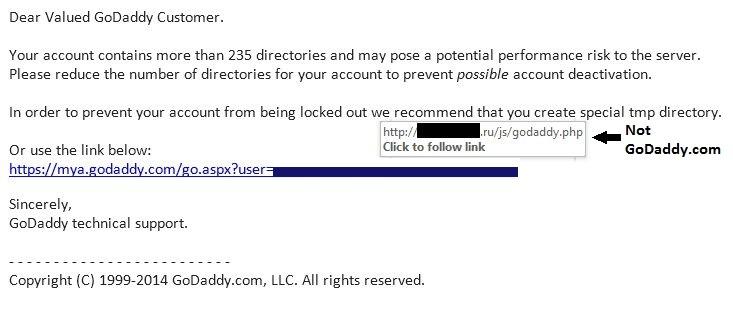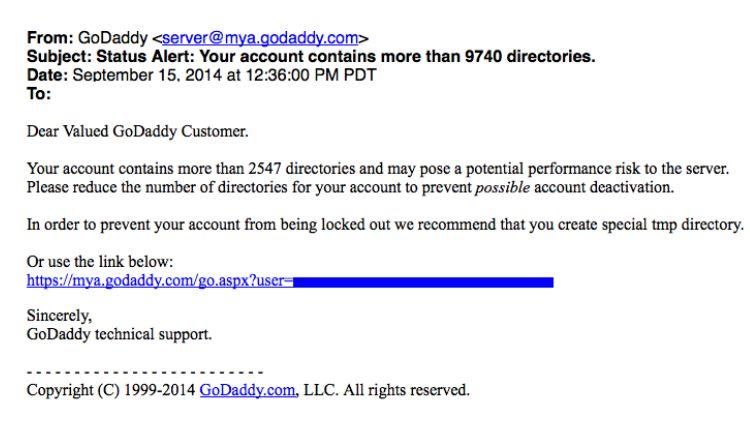 Example of fake login page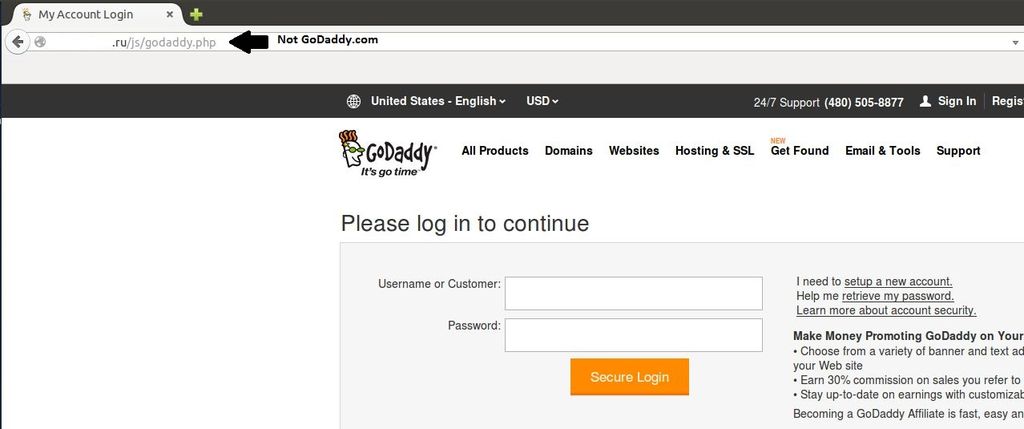 What should you do if you received this phishing email?
If you have received this phishing email, please go here to report it to us.
What should you do if you clicked on the link?
If you clicked on the link in the email, please take the following steps to secure your account:
Reset with a strong password
We can't stress enough how important it is to use strong, new and unique passwords. Here are a few resources to help:
Your account security is very important to us. Please contact Customer Support online or at 480.505.8877 if you have any questions about your account security or what steps you should take.