Hosting widget and 1-click migration are live in Pro Sites
A huge advantage of having the Pro program under GoDaddy roof is that there's a lot of good will across the company to create a seamless experience for you and other web professionals. So it's no wonder we collaborated with other hosting teams to roll out a double feature release for Pro Sites: hosting widget & 1-click migration!
Hosting widget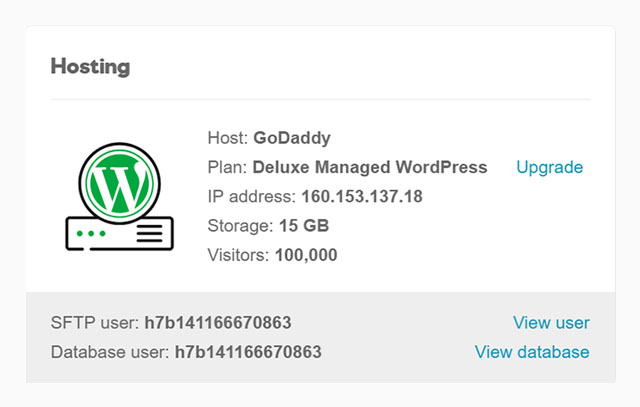 Most of the website management can be done straight from Pro Sites, but sometimes you need to hop into the hosting interface to check out things like physical disk space or remaining bandwidth. That's why we decided to put a widget on the individual website dashboard that will give you a quick rundown of the hosting plan.
But what happens if the website is not on GoDaddy hosting? That's where 1-click migration kicks in.
1-click migration
Instead of showing all the info hosting widget has to offer, you will be presented with the host name, IP address, and the option to migrate.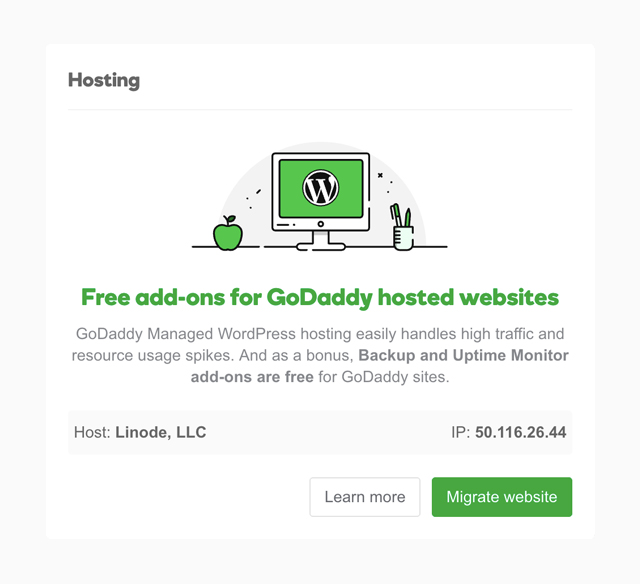 So if you're stuck with sub-par hosting and it's time to move on, you now switch to GoDaddy Managed WordPress hosting. The cool thing about this feature is that it takes care of everything for you:
It migrates your WordPress website to a temporary domain on GoDaddy, using the technology that Pro Sites uses to clone and migrate websites
You check it out thoroughly and confirm that the new site is working great
If everything checks out, you can automatically point the DNS to the new site if your domain is registered with GoDaddy, otherwise you'd get the DNS records that you need to enter to complete the migration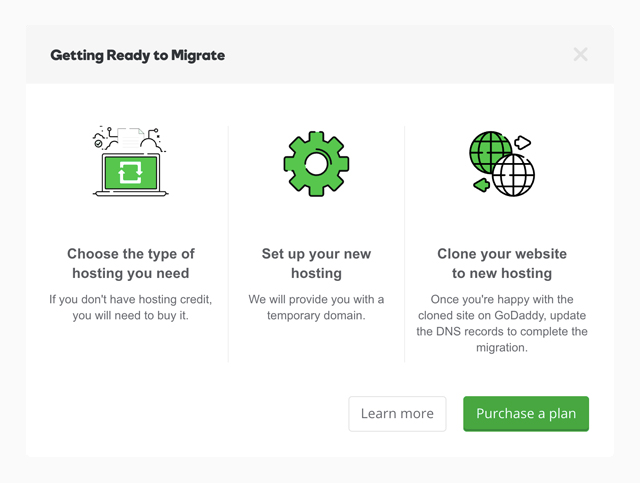 Website migration usually takes hours, and 1-click migration does it in minutes. It's a huge time saver, and I highly recommend checking it out.
Upcoming improvements
Right now the hosting widget will show data for Managed WordPress hosting, with cPanel being next on our to-do list. We also plan to expand the information shown in the hosting widget, so stay tuned!