How to become a massage therapist
So, you're considering becoming a massage therapist … fabulous! Massage therapy is a deeply rewarding career that can benefit and enrich both you and your clients in profound ways. (OK, I admit it — I'm unapologetically biased.) Let me offer you some insights and advice on how to become a massage therapist.
I'm a graduate of Boulder College of Massage Therapy and have been practicing massage since 1998. I have certifications in Maya abdominal massage and Transformational Breath. Additionally, I've studied herbal medicine, aromatherapy, intuitive medicine, energy work and various movement forms. I've worked for a various businesses as an employee or independent contractor. I've run my own business on a part- and full-time basis since 1998. I opened my current full-time massage therapy practice in 2009.
Follow these 6 steps to become a massage therapist
Go to a reputable school.

Get your license.

Join a massage therapy association.

Buy quality, affordable equipment.

Location matters.

Learn the business of massage therapy.
1. Go to a reputable school
The first thing I tell anyone who asks how to become a massage therapist is to pick a good school. I attended a great massage school. Choose an accredited school that offers a variety of massage modalities and business classes. Some schools also offer advanced training and support for graduates.
2. Get your license
All states require a license for massage therapists. Most licensing includes:
Graduation from an accredited massage school.
Passing a massage exam.
Passing a criminal record check.
Committing to the state's code of ethics.
Consult your school's academic advisor for more information on becoming a massage therapist in your state.
3. Join a massage therapy association
American Massage Therapy Association and Associated Bodywork & Massage Professionals are the most established, best-known associations. They offer liability insurance, resources for new business owners, fantastic support services and a varied list of continuing education opportunities.
4. Buy quality, affordable equipment
Choose a massage table and supplies directly from a reputable company like Massage Warehouse. That way, if the equipment malfunctions, the company can repair or replace it.
5. Location matters
Some practitioners work from home or have a mobile business. Most work from a business location. If you choose to work from an office, find one that's visible, easily accessible and centrally located. The more accessible the location is, the easier it can be to attract and maintain clients. Additionally, decide if you want "walk-in" or "appointment only" clients.
6. Learn the business of massage therapy
In order to become a massage therapist with a successful business, you have to know how to run a business. This reality makes many practitioners uncomfortable — the headiness of business takes us out of our warm, fuzzy comfort zone. Some practitioners even try to embrace the Field of Dreams philosophy of, "If you build it, they will come." For most of us, that works badly.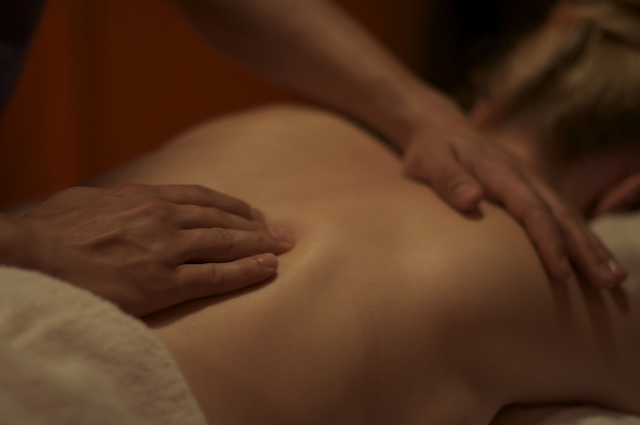 If you're partial to things like food, shelter and clothing, consider these tips.
Naming your business
Whenever someone asks me how to become a massage therapist, one of the first things I ask is if they've chosen a name for their new business. The right name can set you up for success, so it pays to give this some serious thought.
Since you'll need a website , many people like to check domain names as they consider possible business names. You wouldn't want to name your practice Yellow River Massage if the matching domain name — YellowRiverMassage.com — has already been taken.
Once you have a business name and matching domain name, register your business with your state's Secretary of State and with the IRS.
Develop your niche
Offering what you love — Swedish, deep tissue, prenatal, hot stone, sports massage — will make your practice stand out. If you offer what other people do, share what differentiates you from your competition.
Get help
Many cities have small business development centers in their Chambers of Commerce that provide support for low or no cost to new business owners.
Be visible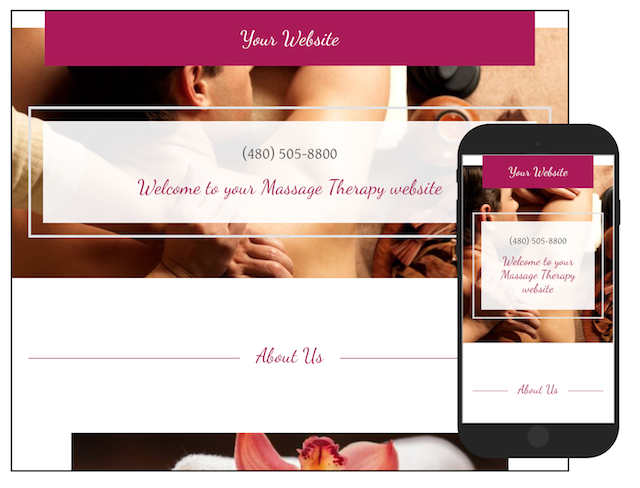 Let potential clients know your business exists. Build a website or find a low-cost web hosting site that can help you build your content. Choose a platform that will allow you to make your own updates. Create business cards and carry a few with you at all times.
Meet people and build your network
Start building your clientele through lead generation groups like LeTip, Business Network International and local networking groups and meetups. Build a referral network of practitioners in complementary fields such as chiropractors, midwives and physical therapists. Refer clients to them and ask them to do the same.
Join or start a mastermind group. Participants can help you brainstorm ways to build your business and offer support when you're struggling.
How to become a massage therapist who thrives
I was excited to enter the massage industry. I knew that I had the empathy, kindness, caring, patience, professionalism, leadership and determination to succeed.
I had confidence in my sense of touch, the ability to work deeply with clients and the capacity to work alone. However, I had to learn how care for myself and to put myself first.
In order to become a good massage therapist, you must take care of yourself. Massage therapy is demanding — physically and emotionally — and burnout is high. According to Associated Bodywork and Massage Professionals, 45,000 therapists leave the industry each year for every 50,000 students who enter massage school. You have to be healthy and grounded in order to sustain success and maintain longevity.
What does self-care look like?
Self-care, for me, means eating well, dancing, getting outdoors, getting good rest, making time for fun and ensuring that I receive massage.
AND…
Self-care also means learning my limits on how many hours of massage my body can handle each day and how many days per week I can work.
It means working in an environment that works best for me.
Self-care also means knowing my expectations of clients and employers, asking for my expectations to be met, and being willing to let clients or employers go if I don't get what I need.
I've had clients and business owners who've tried to take advantage of me. Yes, they're out there. However, I know my worth and my limits. No client or business owner is worth compromising my needs and integrity for.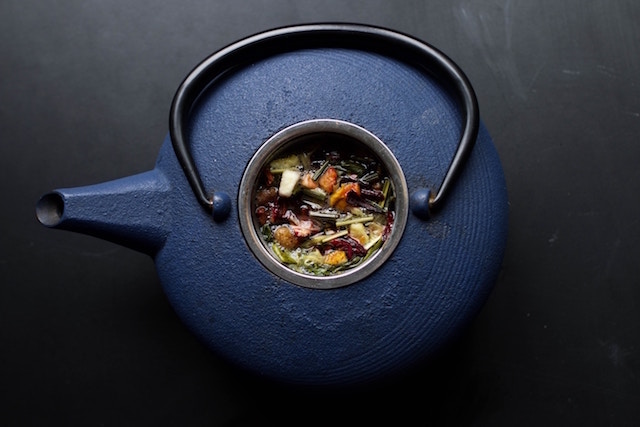 Self-care means finding emotional support when I'm feeling isolated in my business, uninspired, fearful and stuck.
Finally, self-care means staying curious, following my interests and continuing to learn. Learning keeps me engaged in my business, expands my knowledge base and prevents burnout.
Parting words on how to become a massage therapist
Get OK with failing. I've made big mistakes in business. We all do. Breathe. Mistakes are as important as successes and can be great learning opportunities.
Most important, BELIEVE IN YOUR WORK. We all have "off days" when we question ourselves. Know, ultimately, that you're offering important work that's truly helping people.
Best of luck as you explore your options for your future! I hope these tips helped. If you choose to become a massage therapist, welcome to the club!
Download our handy how-to-start-a-business checklist.
Image by: Mink Mingle on Unsplash
The GoDaddy product information in this article is outdated and currently under review for accuracy. For the latest up-to-date product information please visit godaddy.com