Is dog grooming school required for groomers?
So you've decided that you would like to be a dog groomer, and that's great. I've been grooming for 24 years and have loved every day of it! But before you jump headfirst into the career and buy that van or rent that space, you need to know what it takes to be a dog groomer. I'll try to cover the personality traits of the best groomers and answer questions about training, equipment and dog grooming school.
Good animal handling skills are CRITICAL. And if you have experience with horses, you're a step ahead of the game.
Of course, you must love dogs, but that's not enough to make you a successful groomer. A good groomer must:
Be strong both physically and mentally, as this career will challenge you in ways you will never understand until you live it.
Have a strong stomach and not mind being peed on.
Be a mind reader of sorts, have great customer relations skills and be able to multitask.
Time management skills and organizational skills are a plus. Basic computer skills will also benefit you, as will marketing skills.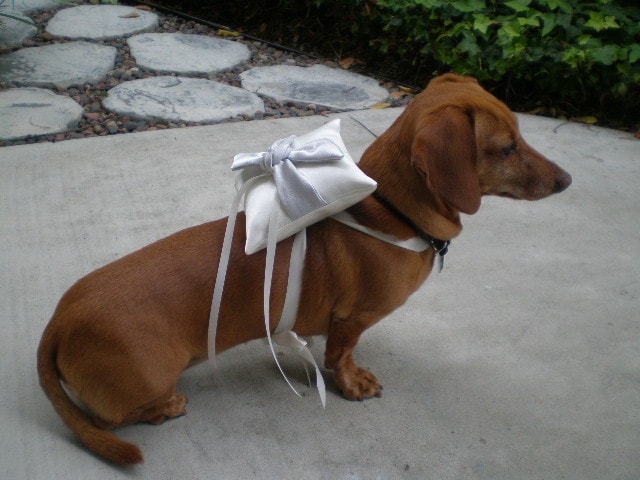 You will become part of the pet's family, and at times it will be hard — so empathy and compassion are also important. You will cry many times in this career. You will develop friendships that last a lifetime. HECK, some of us met our spouses at our shops (I did!).
Dog grooming school: Just one option
So, you've decided that you fit the mold but aren't sure how to get started. There are many options. You can attend dog grooming school, train on the job, or even teach yourself how to groom.
At this time, there are no states that actually license dog groomers in the way that they do hairdressers.
Several states require facility licenses or pesticide handler licenses, but not one has a vocational requirement for groomers. To see what your individual state requires, contact your Department of Agriculture, Animal Control office or Health Department. You can also contact other grooming shops. Most will be helpful — and it never hurts to have friends you can talk to.
Dog grooming schools
If it's possible, I suggest you attend a dog grooming school. Many begin with bather/brusher programs and then move onto grooming, but there is no set curriculum. Each school is different. A good school offers a great start to your career.
While many people start their own business right out of school, I suggest you become an apprentice for at least a year.
By attending school and then apprenticing, you will have a great background in dog handling, equipment use and safety protocols. You will also be more confident in your abilities.
On-the-job training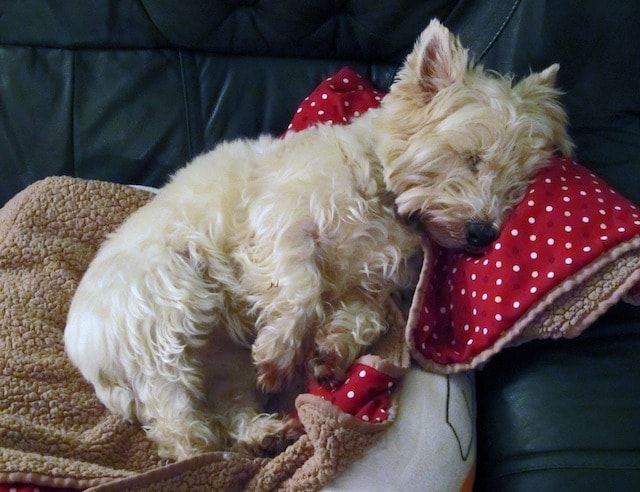 If school isn't feasible, then you can approach a smaller shop or corporate salon with a training program. Many people will train you from the bather position up to groomer. When applying:
Do it in person
Dress professionally
Bring a résumé and smile
Be prepared to be told no more times than yes
Many groomers I know taught themselves with a book, videos and a strong will to learn the trade. Many others have apprenticed, starting as a bather in a private shop or corporate store, then learned to groom on the job.
Voluntary certification
Many groomers make the voluntary decision to become certified with one of the major grooming organizations. The most notable and highly respected are:
Taking this step will broaden your knowledge of breed standards and add to your education.
Opening your own shop
Once you are confident in breed trims and are familiar with the day-to-day operations of a salon, you will be ready to open your own shop. In many cases, that can be done in your home, but it's important to check with zoning laws in your town first. You'll want to make sure you can operate a business from home before beginning the conversion of a space into a salon.
You can literally groom anywhere — from a kitchen counter to an expensive table in a fully outfitted salon.
The size of the space you decide to work in is entirely up to you. Some salons are 10-by-10-feet and others are much larger. Many people use portable buildings that they insulate and fully finish inside. Some people use their garages; others use a laundry room or spare bedroom.
Insurance
No matter what type of salon you choose to create, insurance is one of the most important things you can have. There are two agencies that specialize in pet grooming insurance:
Both have developed programs to make sure you are fully covered. Other agents might tell you that you are covered for things like pet injuries, professional liability and lost wages, but if it's not in writing, it's not covered. Many people find out the hard way that they are underinsured when they need it the most.
Equipment
Equipment for startup can be expensive, but there are a few basics you shouldn't scrimp on. Buy the best table and tub you can afford. Dryers, clippers, blades and shears are all important equipment as well, but you are likely to already have these if you've been working in a salon.
You can always start small and add equipment as needed.
When I opened my shop 20 years ago, I did it with homemade tables, a human tub elevated to my waist and 10 crates. I built up my equipment as needed over the years.
A recession-proof job
A wise person once told me, "If you can groom, you will never be without a job." With a career that's very much in demand, you can literally say that the sky's the limit. Get training or experience (or both), invest in a good table and tub, and then promote your services via a mobile-friendly website and on social media.
Editor's note: Really want your dog grooming service to skyrocket? Make sure you're business is present on listing services like Google, Yelp, Bing and more. Don't want to manage all those accounts? No sweat. GoDaddy's Local Business Listings gets your business listed everywhere — all from one convenient, easy-to-manage dashboard.