JS Web Solutions helps businesses get found online
John Russell launched his digital agency, JS Web Solutions, to help other businesses get on the web. John has built websites for clients around the world from the comfort of his home in Idaho Falls, Idaho.
Getting to know JS Web Solutions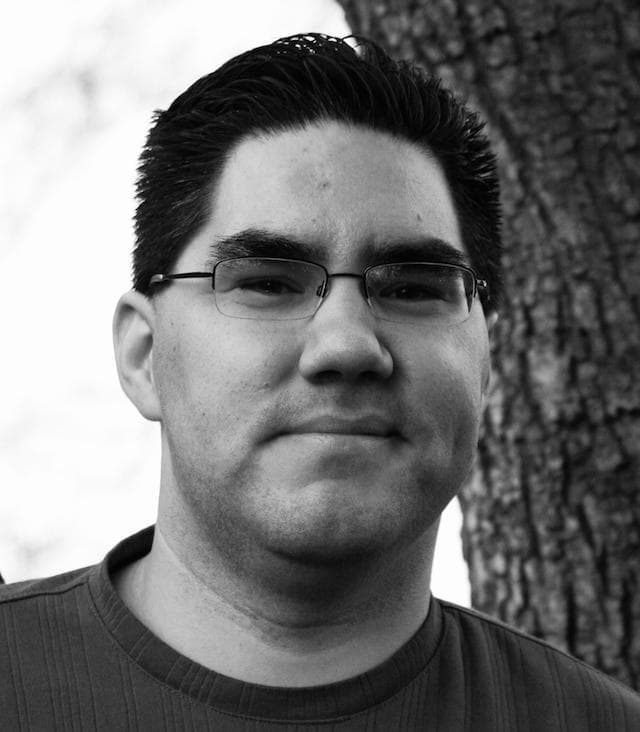 What's JS Web Solutions all about?
I specialize in building custom websites on the WordPress platform, but I'm more than just a website developer. I look at the entire picture. The strategy of the website build, how you can compete with competitors in your industry, and offering what your customers are actually looking for in a website in your category.
What inspired you to start your business?
I originally started JS Web Solutions to help business owners get on the web and to help them get found. I've met so many business owners that had no idea how to deal with having a website — or the process to build one.
What first steps did you take to get your business up and running?
I networked with business owners who I already knew. I consulted for them to get websites created for their businesses, and I helped them understand how to deal with doing business over the web.
What challenges did you face early on?
In the early days of web, there were a lot of gold-rush salesmen that would pitch things like, "10,000 hits per month to your website."
It was difficult to be the voice of reason.
I tried to get between these salesmen and the business owners they were trying to sell to in order to explain whether the service they were trying so hard to sell would actually be valuable.
What big wins have you had so far?
A big win for me is when I have a client call me and tell me they are seeing increased user engagement and increased revenue.
I worked on a redesign for a medium-sized dental practice in Hawaii. They had a website built for them that had many problems, including that they could not really manage it themselves.
The site was redesigned and built in a way that they could manage day-to-day on their own. User engagement was up 30 percent in the first month.
These are the types of winning situations I target for all of my clients when I build a site for them.
Where do you see your business going?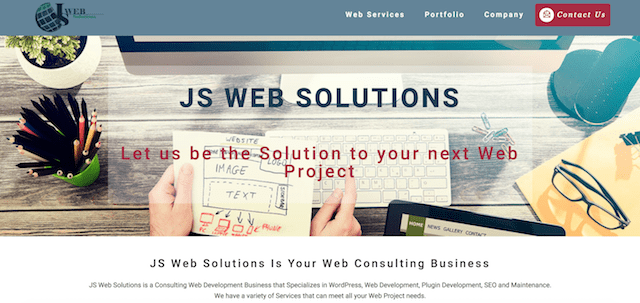 I have built a lot of custom sites over the past few years. I'm looking to focus more on helping business owners focus on running their business and while having a web pro maintain, update, and market their site.
Dealing with clients
Who's your ideal client?
Someone who values and respects my input. Someone who is open to new data and process improvements.
There are times when business owners want you to just develop around their current process, and they are not open to change. This leads to a disconnect when they don't get the results they expect.
How do you find new clients?
Contracting networks and client referrals.
How do you retain your clients and encourage repeat business?
I like to empower my clients to handle day-to-day changes on their own sites, like content, blogging and eCommerce.
I retain clients by offering to handle everything else related to their site: domain name management, WordPress updates, and more complicated alterations on their sites.
What's your approach to contracts and project agreements?
I do quite a bit of ad-hoc work for ongoing clients. These are easy and flexible agreements where they can just get work quickly done when they need it
For larger projects, I provide proposals that outline the general scope of the work, as well as what value the client will see if we move forward with the project.
Have you ever had to fire a client? What was that experience like?
I have definitely fired a client before. I don't like situations where I don't feel valued, and I don't feel like either side is really getting what they want. If this happens, I usually try to put the client in a place where they can easily transition from me to someone else without being stuck in the middle of a project.
The working environment
What's your office/studio setup?
I have had a home office for 20 years now. I have been at home to ensure I could be available for my kids as needed while still working for people across the globe.
If you have to do a site launch at 5 a.m., it's much easier if you can just walk across the hallway and get to it.
How do you work? What's your day-to-day routine?
My day-to-day routine is to go through my emails in the morning, handle the daily small items and emergencies, and schedule anything else in there into my queue.
On any given day, I have impromptu conference calls, maintenance calls, and support tickets that have to be handled. Once all of the fires are out, I settle into whatever the current project is.
When my kids get out of school every day, I go over their homework with them, and I check-in with them about their day. After that, it's back to work until dinner.
I usually wrap my day by responding to any emails that came in during the course of the day (assuming that I was disciplined and didn't answer them as they came in all day).
What tools do you rely on?
I use Teamwork Projects to keep my queue in order — and to make sure I have somewhere to put in the random things that come via calls and emails so they don't fall between the cracks.
The other thing that I open daily is GoDaddy Pro Sites so I can keep an eye on all of the sites that I maintain in one place.
Before Pro Sites, problems were pretty much dealt with when a site went down, had errors, or didn't work as expected. Pro Sites allows me to proactively review updates and apply them, as well as keep sites backed up and monitored, leaving the client free to just run their business and let me tend to their site and handle issues silently.
These tools have allowed me to have an actual model to maintain the sites that was manageable.
Growth and learning
How do you unwind outside of work?
I like to watch classic TV series from the 60s to the 80s. One of my all-time favorites is the Andy Griffith Show. If I have any real downtime, I love to edit and produce music, which is my first love.
What's your guiding philosophy in life?
Try to do good. Always aim to be helpful to people in your circle. This could be your kids, your clients or your friends. Sometimes, giving someone that little bit of help makes all the difference in their outcome. What might be a small effort for you could be a big boost for them.
Where do you turn for inspiration?
I talk to my wife when I'm trying to find a new way to look at something. She has always given me clear feedback when I'm stuck seeing something only one way.
What's on your bucket list for personal goals or experiences?
I would really love to travel more.
What books, websites or other resources would you like to recommend?
Two of the most fascinating books I have ever read are The Male Brain and The Female Brain by Louann Brizendine, which are explorations on how brains work and the developments they go through as you progress in life.
What advice do you have for aspiring freelancers and entrepreneurs?
Find a mentor, dial in your skills, specialize, and have faith in your work.
Thanks, John, for working with us on this story. You can connect with him on Twitter and LinkedIn to learn more about JS Web Solutions.
Image by: JS Web Solutions