Reviewing Pinterest boards to prep for the year ahead
All year long you've been creating Pinterest boards, joining every group board you see, and pinning things with fervor. Now that December is here, it's a great time to review your Pinterest boards and prepare your business for the coming year. Follow these steps to keep your account up-to-date and maximized for success in 2017.
Review your Pinterest boards

So much can happen in a year. It's natural to create Pinterest boards around timely trends, events and interests. While great in the moment, not all boards and pins need to live on forever. But that doesn't mean you need to delete your boards or pins.
Deleting boards is harmful to your Pinterest account because you can lose followers.
Deleting pins isn't beneficial (unless they link to spammy sites). And while it might be tempting to nix gargantuan boards that are difficult to sift through, is it really worth losing your following? What can you do to deal with an unruly Pinterest account?
First off, you need to make sure your boards are healthy. That means pinning your own content or content from others to that board on a regular basis because that board is relevant to you and your business.
A healthy Pinterest board should be pinned to at least once a day or at a minimum, once a week.
Pinterest boards should also have keyword-rich names and descriptions, and all the pins should fall within that category and topic. For a business, all boards should relate to your business in some obvious way. Go to your Pinterest profile and start looking through your boards. Classify them into five categories: repurpose, consolidate, split, collaborate and keep.
1. Repurpose
Boards you no longer need are those you never pin to or that contain content that is no longer relevant to you. For example, I made a board for Orange is the New Black two years ago when I did a blog hop around the show with sponsor Netflix. Since I no longer post about the show, this board should be repurposed.
Change the board name, description and purpose to fit a similar or broader topic within your brand, but that still relates to the previous board topic.
For example, a board for Orange is the New Black could be changed to "Great television" or "What to watch on Netflix." All of the existing content can stay on the board, and new content can be added, keeping the board fresh.
If you can't find a way to repurpose the board, consider using it for your brand. For example, a board that used to have food images could be used for "Recipes from Jennifer's Blog." Or a board that used to have luxury vacation spots can be repurposed to "Travel from JP's Travel Blog."
2. Consolidate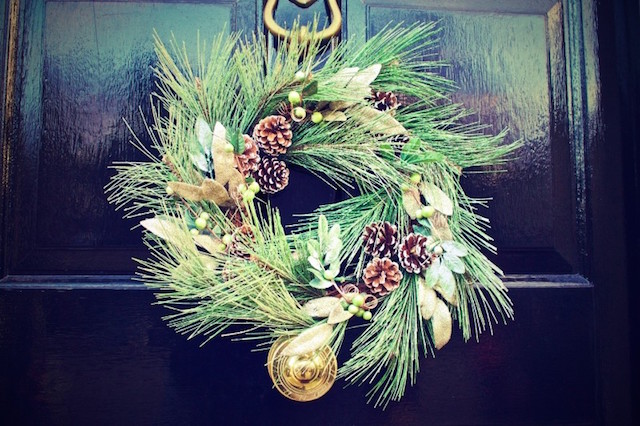 Consolidate boards that are still pertinent to your brand, but that you don't have enough content to pin to regularly. Let's say you have a wreaths board for potential variations — Christmas, spring and floral — and you only pin to them seasonally. Combine them all into one board called "Wreath ideas."
Try to make the topic and name as relevant to the original board as possible to avoid alienating followers.
However, do not delete the other boards (they still have followers, remember?). Instead, move the pins and then repurpose those remaining boards within their category. Let's say you made your floral wreaths the destination board for "Wreath ideas," leaving your Christmas and Spring boards to be dealt with. "Christmas wreaths" could become "Christmas decorations," and the "Spring wreaths" could become "Spring crafts."
3. Split
In contrast, boards to split are boards you pin to often and are so large you have a hard time finding the content you need. If you're adding more than 50-100 pins in a board per month, it's a good candidate for splitting. For example, my "paleo" board has a lot of dessert recipes, smoothies and gluten-free recipes. Each of those topics could be split off into it's own new board because I pin those topics often.
4. Collaborate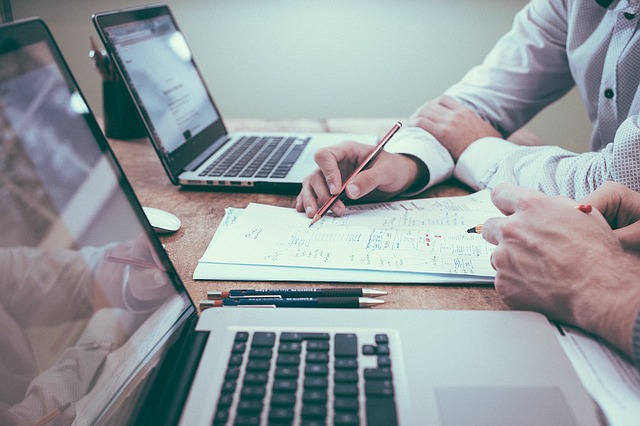 Boards you don't pin to often but are relevant to your brand could be rejuvenated by being turned into group boards. With a group board, you invite others to contribute their pins to the board following the overarching theme. This way, the board always has fresh content even if you're not pinning to it.
5. Keep
Keep healthy Pinterest boards — they have keyword-rich titles and descriptions, they're being pinned to often, and they're relevant to your brand and business.
There might be boards that you want to keep because they fit your niche even if you don't have fresh content to pin throughout the year (holiday-specific boards come to mind). Use Board Booster to pin or loop pins on boards you're not using today, but plan to use in the future.
Group board review
Group boards deserve a bit of a deeper dive. They're a great way to promote your content to followers who don't already follow you, but not all group boards are beneficial to your business.
Pull up your group boards in Pinterest or in a tool like
Tailwind
 to examine their performance and health.
Look at the types of content others are pinning to the board. Does it look spammy? Are people regularly adding pins? If people are pinning erratically or not all to the group board, or if the pins are overly promotional or spammy, that group board is not beneficial and you should consider leaving it.
If you decide to stay on a group board, review the guidelines set forth by the group owner to make sure you are following them. The group board performance is dependent on everyone following the guidelines.
Look for boards specific to your business or niche.
It can be enticing to join group boards with hundreds of thousands or millions of followers, but if they are not in your niche, you're not likely to see much benefit from pinning to them. Be sure to examine the stats of the board via Tailwind to see if it's a good return on your investment.
Check and maintain the health of your boards
Once you've cleaned up your boards, make sure the Pinterest boards you're keeping are healthy and ready for the new year.
Pinterest functions like a search engine.
While clever board names are fun ("And she said YES!" for a wedding board), they might not contain the keywords that tell Pinterest what your board is about, which means they won't show up in search. A board about DIY wreaths should contain the phrase "DIY wreaths" in the title and in the description.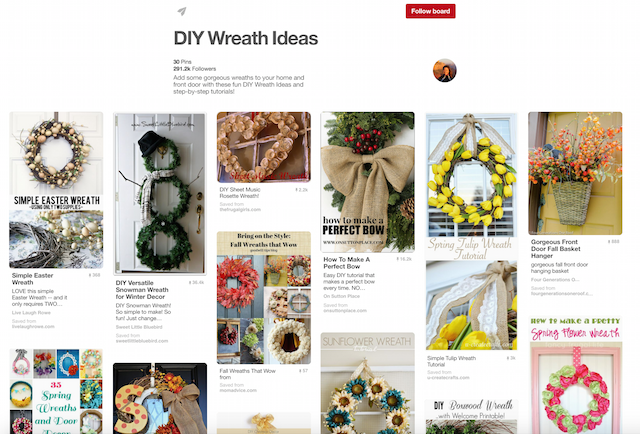 Use all of the space in the description area to describe what kinds of pins can be found on that board to help pinners find your board in searches.
Pinterest also has a drop-down list of categories for each board — choose the category that best fits. Pinning a photo of a wreath with the caption "pretty" or "Jane would love this" or "IMG_6584" will not help people find your "DIY wreaths" board in search. You can change the descriptions of repins so do this whenever possible to increase the chances that your boards and pins will show up in search.
Board covers need to be eye-catching and descriptive.
A board about rainbows should have a rainbow image as the cover image. There is no need to make custom covers (unless you want to). Just choose an image from the board that fits your brand aesthetic.
You can arrange your boards on your profile by dragging and dropping them into place. Place boards with your content, such as boards dedicated to recipes from your blog, at the top. Next, add boards with high repin or click-through rates. Move boards that are seasonally relevant to the top of the list and boards of seasons past to the bottom.
About once a month, rearrange the boards to keep the content looking fresh.
For example, in February I'd have boards about Valentine's Day, spring decor, cleaning and St. Patrick's Day near the top, and Thanksgiving and Halloween boards toward the bottom.
In conclusion
As you create new Pinterest boards throughout the year, think about the life of the pin or board. Will you have enough content to keep a board about "Cutest penny tiles ever!" populated? It might be best to try and fit that content into an existing board rather than creating a new board.
Content that won't fit an existing board might not be a good fit for your brand. Always be thinking for the long-term when pinning or how it can drive visitors to your business:
Does this fit my brand?
Will this be relevant in a year?
Will other people want to pin this?
How will people find this pin?
Keeping these things in mind while pinning will help you manage healthy boards, boost the amount of repins and clicks, and require less cleanup in the following year. Happy pinning!
Image by: EnriqueMéndez via Visual hunt / CC BY