Schmoozing for introverts: Networking tips for antisocial people
Before I launched my blog or struck out on my own to freelance, I was utterly terrified of networking.
I'm a dyed-in-the-wool introvert who hates parties, loathes small talk, forgets names instantaneously, and has a penchant for blurting out socially awkward observations when things get tense. I'm also a teetotaler, so I can't even rely on a glass of wine to loosen me up. And when I worked office jobs, I imagined that all networking involved forcing yourself to chat about work with strangers at crowded bars or inside windowless hotel conference rooms. Which, as far as I'm concerned, is the sixth circle of hell.
Some networking IS like that, though not all people find it Inferno-esque. There are loads of events happening in cities around the globe every night of the week where folks who don't know each other down beers and swap business cards. And some of those folks will make the occasional, valuable connection.
Networking tips for meaningful connections (sans the bar scene)
Good news is, networking can take multitudinous forms and can be done on your own terms. In fact, it should be done on your own terms, or it won't be rewarding or effective. So if, like me, you're ambitious but introverted, here are a few networking tips to get you top of mind without making you feel overwhelmed and miserable.
Informational interviews
You might think that such interviews are reserved for new college grads or budding entrepreneurs, and both demographics do take advantage of undercover networking tips like this. But anyone at any career stage can benefit from informational interviewing.
Requesting a 30-minute time slot with someone you admire gives you the chance to learn directly from that person, ask questions you might not be able to pose in a social setting, and demonstrate how smart, skilled and gifted you are at your own work.
And you get to do it all one-on-one, which is far less stressful for many introverts than floating about in a chattering crowd.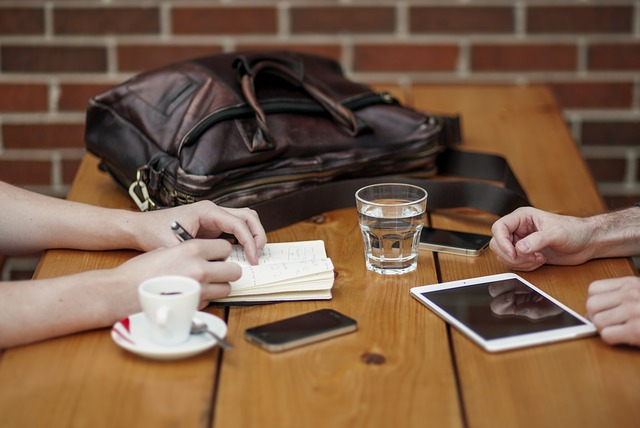 Most informational interviews lead to further connections — either with the interviewee or their network — and some can even lead to jobs or freelance work. Most people find such requests quite flattering, so don't be shy about reaching out.
Pro tip: When you DO reach out, be sure to do so via the person's workplace email, and offer to meet them on their own turf.
Make it as easy as possible for the person in question. Make it clear you're interested in THEIR work, and please don't use the phrase "pick your brain." Be formal, respectful and work-focused.
Joining a board
If you're an introvert who digs the long game, joining an advisory board is a great way to make lasting, valuable connections. Naturally, you'll want to select an organization or cause that resonates with you personally or professionally (or both), and you'll want to ensure that you're joining a truly collaborative group that meets regularly.
Boards are generally comprised of well-connected go-getters who are eager to support each other, and they can be fertile ground for meeting new people and fostering new work opportunities.
Most boards require applications and interviews, and many ask that all members contribute a donation to the cause, so expect to work a little. But if you find a great board, it will provide a natural, rewarding way to network with like-minded individuals in your own community.
Volunteering
If a board feels like a weighty commitment, there are plenty of other networking tips to consider. Instead, try your hand at volunteering.
Volunteering can be done sporadically and includes many of the same benefits boards do, including developing relationship with people whose interests mirror your own.
And while board membership attaches you to a single cause, electing to volunteer with various organizations lets you spread your networking energy around a bit more. Many introverts — myself included — find networking easier when shared tasks are involved, and most volunteering provides activity-focused settings. Since "What do you do?" is still everyone's primary opening line, you can chat with coordinators and fellow volunteers about your work and learn about theirs easily and naturally.
Leveraging LinkedIn
I remember joining LinkedIn years ago and wondering if it would ever be remotely useful. Now, I probably understand less than half of what this social network can be used to accomplish, and I'm constantly impressed by how helpful it is for entrepreneurs and networkers. And all without having to talk to anyone in person!
Beef up your profile as best you can, then start looking at your contacts' contacts. See anyone of interest? Request an introduction, build upon it, and finesse your way into a coffee date or informational interview.
Join ProFinder for free and use it to find leads in your area. Meet up with a few groups and converse with other members about mutual interests. And whenever you can, offer help, send congratulations, and cheer on your connections.
It might sound small or silly, but you'll be amazed by how much goodwill and networking karma you'll build just by showing your LinkedIn connections you care.
Mastermind groups
Like LinkedIn, other long-game networking tips can be incredibly effective for introverts. Mastermind groups — participants who come together to further the business and personal skills of like-minded individuals — are a great way to share and achieve specific goals.
Masterminds help introverts tackle their goals in a supportive environment while simultaneously introducing them to valuable new connections.
For example, one group might focus on getting a book written and published. Others support each other as they attempt to secure angel investors. As you can imagine, these are intense groups and involve lots of work, but they're also relatively small, extremely organized, and bring together smart folks with shared interests. And some groups meet virtually, so you can use them to expand your network beyond your own area. Or, you could always start your own!
No need to stress
Networking "events" can feel counterproductively clique-y and capable of forging only cursory connections between attendees. But these above networking tips will lead to real, lasting relationships created under introvert-friendly conditions. Hopefully they'll appeal to those of you who are eager to beef up your professional networks, but find the prospect of forced small talk with strangers about as appealing as setting your own hair on fire.
Image by: http://underclassrising.net/ via Visualhunt.com / CC BY-SA