GoDaddy guide to website security tools.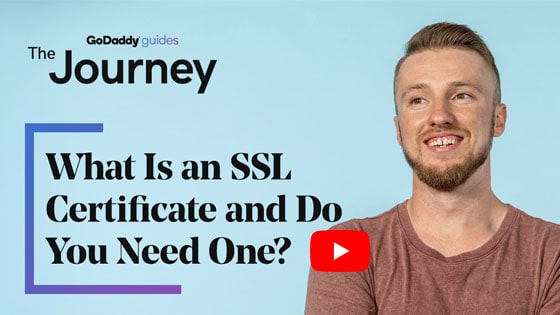 A secure website plays an important role in a strong online presence — no matter what kinds of products or services you offer. Even if you don't sell anything online. Seriously.
Website security tools like SSL certificates, website monitoring services, virus and malware scanners, malware removal software and website backups keep the bad stuff out and your site visitors' info safe.
Wanna learn more? You're in the right place.
Website security tools — The basics
These website security tools can protect your site from online security threats like hackers, malware, DDoS attacks and more.
An SSL certificate is your website's first line of defense — and Google has begun marking sites without SSL encryption as "not secure." Learn all about SSL and how to make sure you're keeping both your website and its visitors safe with SSL encryption.
Bonus: websites protected with SSL certificates might rank higher in Google search results.
Another major player in a website security toolbox? Website backups and secure storage. Get insight into why regular backups are a website maintenance must, plus step-by-step instructions for backing up a WordPress website.
Learn what to look for in a website monitoring service and how website scans can help secure a website against malware and other security threats.
Malware … ugh. It's not fun. Get a roundup of the best malware and virus removal tools.
From basics like website backups to more technical stuff like enabling HTTPS on web servers, the resources on this page can bring you one big step closer to a safer online presence.
We've got your back.