What small biz owners need to know about accounting information systems
We all remember the stories our grandparents used to tell us about how they kept their books for their business. They had ledger books in which they recorded all their transactions. Maybe they showed you the old books, and you could see Grandma's neat script recording every penny that came in and went out.
Clearly, times have changed. We now have advanced accounting information systems to the point where even those who aren't computer savvy can record their transactions and keep track of their financial information more completely than our grandparents could have imagined.
So, what do you need to know about accounting software as a small business owner? Let's look at some of the reasons you need a good system.
1. Accounting information systems can start you off right and then grow with you.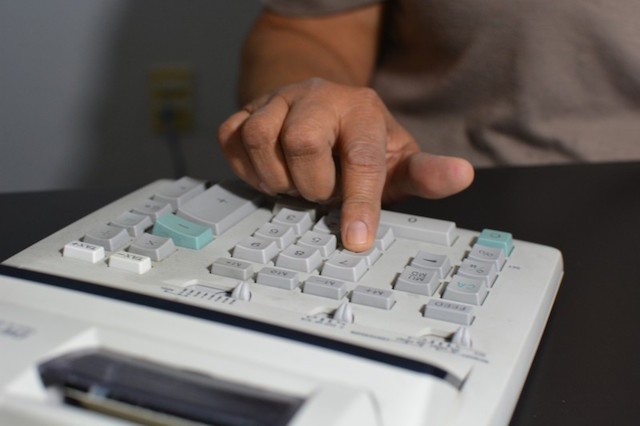 When you start your business, you want to make sure that you have everything correct. A good accounting software program, like GoDaddy Online Bookkeeping, will guide you through a setup process that will make sure everything is being recorded correctly. Then, as your business grows, an accounting information system's automation will help ensure the processes you need the most will take less time. A good system will scale with your business so you don't need to get a new one, saving you time and energy.
2. You can access your system from anywhere.
Business no longer just happens in an office. The number of entrepreneurs who are running a business from an extra room in their house is growing, and more and more business owners are traveling to locations worldwide to meet with clients.
You no longer have to wait until you are in your office to do your accounting work. You can update your financial records from the beach (if you want), and get an up-to-the-minute update on how your business is doing.
Because of the need to access business information anytime, accounting systems are now designed to be accessed from anywhere with an internet connection.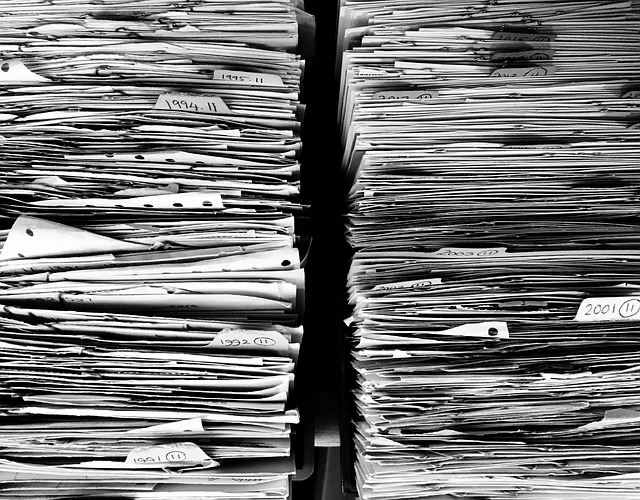 3. There's less paper to get lost in.
Remember all those piles of paper that seem to multiply like rabbits? With an online accounting system, everything can be stored virtually — no need to save paper copies. Additionally, you can attach electronic copies of invoices, receipts and any other documents that are sent to you via email or an electronic data file transfer system. (Check out these ideas for saving time on bookkeeping.)
4. You will be more likely to comply with rules and regulations.
As systems become more intelligent, they are better able to let you know how to record your transactions so you are doing things correctly — and they alert you if there is a problem. The help screens in the program and resources on most accounting software vendor websites provide great feedback as to how you need to record your transactions. Plus, chat features allow you to talk with a knowledgeable person about any questions you may have.
5. You will be able to better track customers and vendors.
One drawback of the manual process of recording your transactions is that you have a harder time keeping track of who owes you money, and to whom you owe money. Today's accounting information systems can provide you with reports that show you any outstanding amounts your clients owe you. They can remind you when bills are almost due so the lights stay on, and you don't risk losing a really good supplier.
6. You can interact with your accountant more easily.
Wouldn't it be nice to have your accountant be able to "look in" on your financials and let you know if something requires your attention, or correct an error you made? By allowing your accountant access to your accounting information systems, he or she can look over your financials, and provide guidance on what you need to be doing. In addition, your accountant can access your information at tax time so you don't have to spend a lot of time gathering up information.
7. You can get an at-a-glance view of how your business is doing.
Most accounting programs come with a dashboard feature that allows you to get a general overview of how your company is doing financially so you can make decisions quickly about any situations that may develop. You can now see if you are meeting your sales goals, if you are hitting the income number you were looking to reach, or if your cash is coming in as quickly as you need to fund your business (and your life).
Accounting information systems can help you get organized, and help you save time on the tasks that you need to do to run your business efficiently. Take a look at the options available to you, and talk to a good accountant (here's how to find one) if you have any questions about what you should be looking at.
The above content should not be construed as legal or tax advice. Always consult an attorney or tax professional regarding your specific legal or tax situation.
Image by: futureshape via Visual Hunt / CC BY