Summer survival guide for home-based mompreneurs
As I sit down to write this article, I hear Alice Cooper belting out, "School's out for summer!" Your kids might be jumping for joy — or more realistically, bouncing on the couch like three-foot kangaroos — but as a work-from-home mom you might be on the verge of a panic attack wondering how you will get anything accomplished with your children home.
Summer sanity checklist for home-based mompreneurs
Before you go into full-on panic mode, check out this sanity checklist for home-based mompreneurs when school's out.
Plan ahead.

Reduce your expectations and set realistic goals.

Involve your children.

Get creative with childcare.

Make time to recharge.

Give yourself a vacation.
Read on to hear what successful home-based mompreneurs have to say about each one of these tips.
1. Plan ahead
Instead of doing big projects or taking on clients on a whim, map out your year in advance.
Knowing that school breaks will make it challenging to be as productive, plan for these times to be quieter periods for your business.
Save the big launches for when your children will be in school. Take on fewer clients. If you sell handmade products, use this time to have a sale on older inventory and let customers know that there will be a longer turnaround time for made-to-order products.
Spend time planning out the work you want to get done each day. Padma Ali, a psychotherapist and wellness coach and mom to two children ages 1 and 4 shares:
"As a home-based mompreneur, summer months can be insane with balancing business and family. To be most productive, I schedule my work hours ahead of time."
Similarly, Suzanne Brown, a work-life balance expert at Mompowerment and mom of two boys ages 4.5 and 7 suggests, "Use the night before to prep for the next day. Grab links to articles, put titles or even a few bullets on slides for a [PowerPoint], organize your tasks … It will take 10 to 15 minutes, but that can help you move more quickly and more strategically the next day."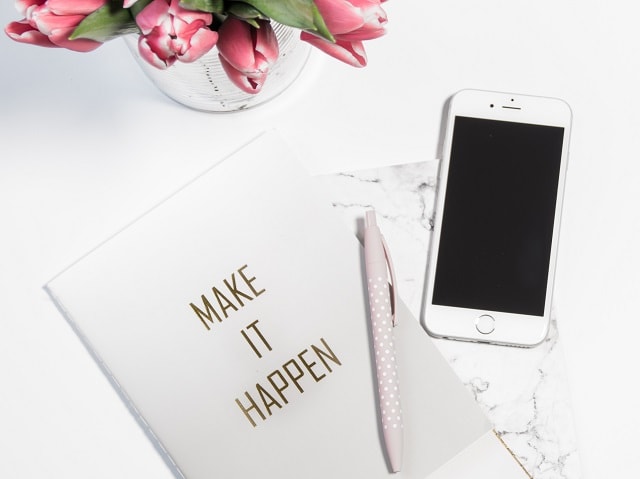 2. Reduce your expectations and set realistic goals
You might be a badass home-based mompreneur who can simultaneously nurse your 3-month-old while fielding calls with clients.
However, regardless of your children's ages, the likelihood that you'll get as much done when they are home as you do when they are off at school is about as likely as Russia hosting the next summer Olympics.
As Helen Stringfellow, artist and designer at Designing a Happy Life and mom to three kids ranging from ages 5 to 12 explains:
"Something that used to trip me up is thinking that I should be able to get the same amount of work done when the kids are at school, versus when they're home for summer. I'd have these unrealistic expectations which I could never achieve, so summer would be really frustrating from a work point of view."
Instead, she maps out what she has to get done, as well as what she'd like to get done if she has time. She then plugs them into the time she has to work and sets deadlines for herself.
Suzanne suggests a similar approach. "Take large goals and break them into bite-size goals. And break those down even more if you need to. You want smaller tasks that you can do in short bursts and prioritize those tasks. Do the most important ones first. This approach keeps you moving toward your goals."
3. Involve your children
As the child of a product-based business owner, my now 4-year-old has been a part of my jewelry business since a few weeks after she was born — from sleeping in a carrier while I worked at my computer to attending craft shows with me. As she got older, she helped me set up and take down my booth displays.
Part of the beauty of having a business where I sell physical products is it's very tangible for her and she can actually see what I do.
Regardless of the type of business you have, there are countless ways you can involve your children in your work, depending on their ages.
This includes:
Prepping orders or putting stamps on envelopes.
Having computer-savvy older children design social media images.
Shredding or filing papers.
Making art to hang in your office.
For smaller children, consider setting up a small desk for them with their own play computer and smartphone. You still probably won't get as much done, but they'll likely have a blast "working" next to you.
4. Get creative with childcare
It's reasonable to expect that you might need help with childcare, especially if you have children who are too old to nap but young enough that they need a fair amount of attention. You can go the obvious route and hire a babysitter or send your children to day camps. If you have family nearby, see if they can pitch in and watch your children.
However, if you're looking to save money or don't have relatives who can help, brainstorm other childcare options.
Know of any other home-based mompreneurs? See if they'd be up for a childcare swap where you take turns watching each other's children for a few hours. Do you belong to a fitness center with childcare? Perhaps instead of hitting the elliptical, camp out at a table with your computer. You could also save money and ask a neighborhood teen or tween to be a Mother's Helper and keep your children entertained while you work.
If you're really stuck for childcare but need time to focus on work, consider implementing a routine for your family where your children know you will be working.
Helen shares, "One thing that's non-negotiable in our house is quiet time after lunch. Once the kids stopped taking naps, we kept the downtime routine and still try and instigate it at holidays and weekends … It gives me a couple of hours, almost three if I'm super lucky, of mostly-uninterrupted work time, which can be really productive if I know exactly what I need to get done and when."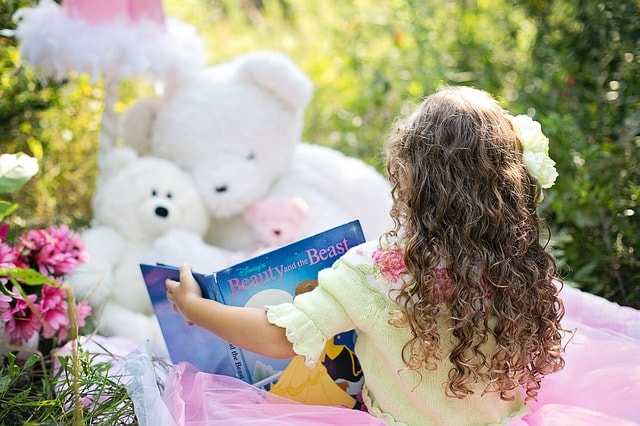 5. Make time to recharge
With limited time for yourself and a lot on your plate, stay zen and make time for self-care. That could mean doing a 15-minute workout video at before the kids wake up in the morning, going for a walk with your family, journaling, or lighting a scented candle and meditating. Even a few minutes of doing something that doesn't involve your children or work can be enough to recharge your focus and productivity.
6. Give yourself a vacation
Finally, give yourself a break and enjoy summer! As Padma explains:
"I make time for fun with my family as summer months are so short-lived."
If you want to spend the day at the beach or go on a nature hike with your kids, there's no boss to ask for a day off. One of the advantages to working for yourself is you can set your own schedule. And as the boss of your business and home, you have earned some time off from your work.
Image by: Kelly Sikkema on Unsplash