Understanding the ins and outs of the Chinese domain aftermarket
Join GoDaddy and Adam Griggs, CEO & Founder of CLARAfi.io, for our January 26th virtual meetup, as Adam shares his top recommend apps and how they can help you to be more successful in your business.
Jin Wang is GoDaddy's Director for Aftermarket in China. We sat down and discussed the future of the Chinese domain aftermarket, domain trends, differences in purchasing decisions and more. Read on to learn more.
Growth in the Chinese domain aftermarket
How did you get involved in the domain name business? What do you do now?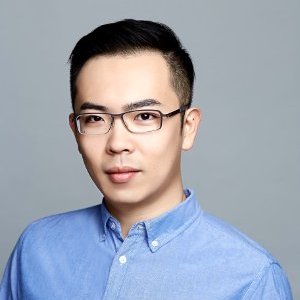 I grew up from the same neighborhood of CNNIC's (China Internet Network Information Center) HQ in Zhong Guan Cun, a.k.a. China's Silicon Valley.
In 1997 when China had its very first domain registry, I was about 100 yards away typing URLs! So when I was offered a position in CNNIC and got an invitation to the domain name world, I took the chance without hesitation.
After couple of years shifting from ccTLD to new gTLD and domainer activities, I joined GoDaddy as the International Aftermarket Director. My goal is to connect the world's two biggest markets seamlessly and bring one of the finest customer experiences to our Chinese customers.
Do you invest in domain names? If so, any success stories you can share?
I am not actively investing in domain names since I started my aftermarket career. I still have a moderate domain name portfolio, mainly about my two biggest hobbies — soccer and hotel blogging.
I picked up a domain name for my own blog about luxury hotels. The name is pretty memorable to the Chinese audience and managed to attract 50,000 subscribers after the first year. I now have 100,000+ subscribers with 3,500 average daily visitors on the site.
For people outside of China, can you explain why investing in domain names is important to the Chinese people?
China has more than 730 million "netizens" — it's about the total population of the whole European continent.
While there is little difference in running a coffee shop in Beijing or Geneva, there will be a significant difference in running an online store in China or Switzerland. If you have the right domain name, up to 730 million people will go to your website and spend their money. That's why Chinese business owners wish to have the best domain name possible even when they are just starting their business.
As for aftermarket, most RMB (Chinese Yuan) investments are made inside China (even though Chinese buyers are located all over the world). When the Chinese stock market or real estate market is not very robust, people will always look for alternatives. Buying and selling domain names becomes more attractive. With numeric domain names, such as 888.com, or Chinese pinyin names, investing in domain names is something anyone can do. You don't necessarily need a PhD.
Sometimes, getting a great name only requires human instinct.
The simplicity of finding meaningful domain names gives people the opportunity to make money without a major up-front investment in schooling or large amounts of capital, and that simplicity makes domain name investing even more attractive.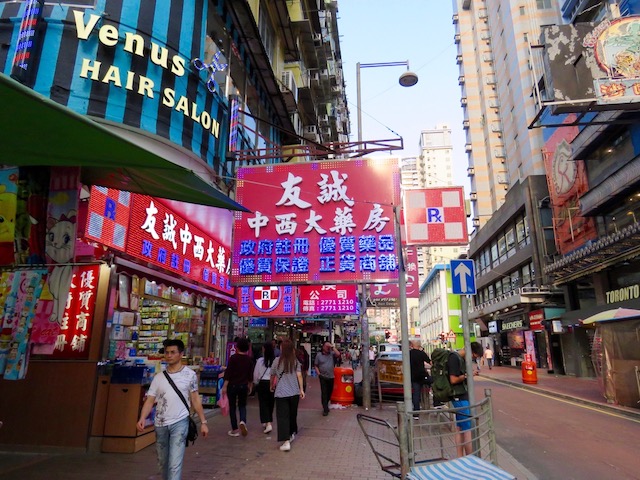 If we take a look at the bigger picture, the remarkable growth of China in the past three decades created a very big generation of "young money." Domain investing has become a "leisure activity" for many rich people in China. This group of domain investors are very active in the aftermarket, and they also have good connections to a lot business owners and end users.
What do they look for when investing in domain names? How is it different or similar to the investing done in the West?
Even we are buying and selling the very same ASCII (latin alphabet) domain names — the differences in buying patterns are similar to the differences in the Chinese and English languages. Chinese people prefer numerics (number domains), pinyins, consonants (without vowels or v) and any domain name that is really short.
Generic English words (dictionary words) are not so popular due to the language issue — unless the word can be easily found in a small town in Fujian province or a third-grade textbook. It's basically the same rationale when you ask a Westerner to buy a pinyin domain name. They would rather spend one million on Beijing.com or NiHao.com than $50,000 for Zhongguancun.com.
Meaning, people buy domains that are familiar to them and have meaning in their own context and language.
The domainer community is also very different in China. Chinese domainers are more like schools of fish led by one or two "Da Lao" (Don/Alpha/KOL), so when the leading domainer veterans give suggestions, the direction of investment might be heavily influenced. Part of my work is also to find and talk to those Da Laos and connect them up with the world through the GoDaddy network.
Editor's note: Looking for the next big name? Discover undervalued domain names using GoDaddy Domain Appraisals to find the best deals.
Do you have any tips for investors when thinking of investing in domain names for the Chinese market?
The 2015 boom in the Chinese domain aftermarket still has its influence on Western domainers. However, the current market in China is getting much more concentrated on the mid-range priced domain names. We're still seeing a group of very rich domainers buying two-letter domains, like dd.com, three-number domains, like 123.com. The majority of domain investors are not there for super expensive names or less desirable names, such as ones with seven or more characters.
Some say the Chinese domain market topped out last year. What do you think is happening in the market today?
I would like to observe the market from a cash flow point of view and think the market is learning and growing intelligently rather than dying or shrinking.
The ingredients of the 2015–2016 boom are direct investments from domainers and loaned money from P2P lending agencies. If a western domainer were to attend the first NamesCon China this October, I bet they would hear a lot about "P2P" and "leverage." But, the borrowed money has become much, much more cautious and concentrated on the most popular TLDs and categories.
What TLDs are particularly interesting to the Chinese investor?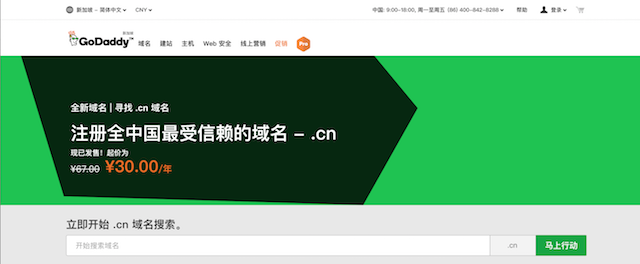 Obviously .com still has the crown in China. We did encounter some dropped .com names last and this year, but those are very long names bought to for "penny stocks" trading. Some other legacy gTLDs like .net, .info, .org and .mobi also have their fans, but not as big as .com from a trading volume point of view.
.cn is no doubt the most popular ccTLD in China, but the RNV (real name verification) of .cn hinders some westerners' participation in aftermarket.
.co and .cc could be the other two popular ccTLD for general aftermarket business. I do realize some other ccTLDs, like .vc and .tv, had good deals last year, but they are more for the niche markets. As for new gTLDs, I have to remind the western domainers about the MIIT accreditation issue.
Unaccredited TLDs have almost no place in Chinese aftermarket.
All accredited new gTLDs — .top, .wang and even the Chinese IDN — seem to be doing well in China, but from the aftermarket point view, I'd single out .vip for its success in China. It's a great example of an "English word found in a small town" that gave the TLD a quick pass in the Chinese aftermarket. I guess if similar investment strategy is copied from .com to .vip, the yield could be pretty decent.
Where can English-speaking people go to follow the Chinese domain market?
Every English blog article talking about major domain name deals or the Chinese aftermarket will be translated and posted in WeChat within 48 hours. So as a matter of fact, China is watching the western market even though only a handful of brokers can talk business in fluent English.
Unfortunately, WeChat is almost a China-only source of information, but domainers can still talk to our GoDaddy agents and get first-hand information directly from our C3 support team in China and our local partner network we've built for our customers.
Attending domainer events is also a good opportunity to get insight into the current Chinese domain market.
Do you have anything exciting we should be watching in the future?
This is my second year with GoDaddy and the third year for GoDaddy in China. From my personal perspective, I'm very excited about the growth of GoDaddy platforms and networks in China. The growth means our customers in the East can do business much more efficiently with our customers in the West.
How does GoDaddy help provide tools or resources for people interested in investing in domains?
GoDaddy keeps optimizing our offerings with a global perspective. As the world's No.1 domain registrar, GoDaddy takes good care of every customer, and we try our best to create business opportunities from everywhere on this planet.
In order to bring our customers the best tools and resources, we explore every market to find out how to win there and then implement a winning strategy with the tools we provide.
Do you have anything else you would like to share?
First of all, I wish to thank Joe for this opportunity to share my experience and information from China. Secondly, there has been a lot of misunderstandings between the Chinese and U.S. domain market. With GoDaddy entering China, we can bring you a trusted source of information and a safe trading platform globally. All you need to do is talk to our C3 or Aftermarket agents.
Last but not least, if any of you readers plan on visiting China, please email me at Jin@godaddy.com for free advice on where to find a good hotel and delicious food!
Thanks for talking with us, Jin! We can't wait to see where the Chinese domain aftermarket goes.