Use search engine marketing to stand out in the event planning industry
Traditionally, event planners grow their businesses through positive word of mouth, networking and customer referrals. Perhaps you start out by doing small events here and there for friends or family members. Then, after a successful experience, your friends and family start recommending you to their friends and acquaintances. Pretty soon, you have a small network of clients. But where do you go from there? Enter search engine marketing.
While networking is a great way to get started, your business potential will likely eventually plateau. After all, that network will only have so many events to throw and may not need you consistently enough to keep your event planning company afloat. When you have hit a point when you are ready for more business but don't know how to bring in more clients, it may be time to consider search engine marketing.
Anyone looking for professional services these days starts online.
Often, consumers will start by searching for businesses nearby or businesses with the best customer ratings. Having a website — one that potential clients can find — is critical. Fortunately, with the right digital marketing tactics, you can increase your online visibility and reach a greater audience.
To get a leg up on the competition, start planning your strategy for online advertising with these ideas.
Place digital ads
Although sometimes used as an umbrella term for paid search and search engine optimization (SEO), search engine marketing has recently become more synonymous with online advertising. Some event planners still use traditional advertising in local newspapers or direct-mail pieces to reach potential clients, but digital ads might be more practical for your business.
Take advantage of targeting
Each search engine offers a platform with the ability to create digital ads and target your specific audience. This is one of the greatest benefits of search ads because it allows you to better communicate your message to those who are looking for it. You can target your audience by location, which device they are using, and whether they have visited your site before to find potential clients in the area who may already be interested in your services.
Additionally, you can set your campaign so the ads show up when people search particular terms — e.g., wedding planner in Phoenix, office party planning, Arizona event planner, event planning services, etc. — which puts your business in front of people who need your services, whenever and wherever they need them.
Write compelling ad copy
For the most effective online advertising, make sure the content in the ads you create matches the content on the pages they send the user to. You may want to have your ad text say something catchy to grab the user's attention, but if it doesn't directly relate to the information you provide once someone clicks through, it may turn potential customers away.
Try to focus your advertising on the problems your clients face (e.g., the stress of coordinating an event, not knowing what vendors to contact, trying to track invitations, planning schedules, etc.) and then explain why you offer the best solution.
Whatever copy you write, make sure your messaging is the same across all of your online and print entities, including advertisements.
Explore other online strategies
While paid efforts are the primary tactic referenced in search engine marketing, it helps to supplement your ads with other useful online strategies. Start with the three search engine marketing methods below for better results.
1. Tweak your website for search engine optimization.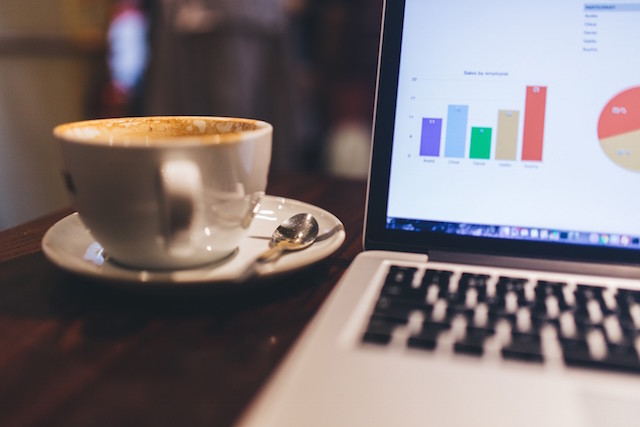 If you build a website, they will come. Right? Not exactly. You could have the most beautifully designed website on the internet, but if search engines can't find you, potential clients won't be able to either.
It's important to set your websites up correctly so search engines can crawl them and determine what you offer.
This includes doing keyword research and making sure every page has relevant, targeted content that answers a customer's question or solves a problem.
Additionally, pages need to be structured correctly with headings, meta data, image tags and an intuitive flow of content. Internal links should be scattered throughout the pages to help search engines understand how the information is connected throughout the site. When building it, make sure the website is mobile-friendly — that is, uses responsive web design — if you really want to keep search engines (and users) happy.
2. Establish social media accounts.
While Google does not technically use social media signals to influence search rankings, they do seem to have some sort of an impact. It may be partly through linking, as a company's social account generally leads back to its website. Whatever the reason, studies have shown a correlation between rankings and social signals, which means it doesn't hurt to build up your social media accounts and connect with your audience online.
Most social channels offer paid media opportunities as well, which gives you another way to advertise your event planning services to a relevant audience. Some even allow you to target specific occupations, such as business owners, hotel personnel or caterers.
3. Invite reviews.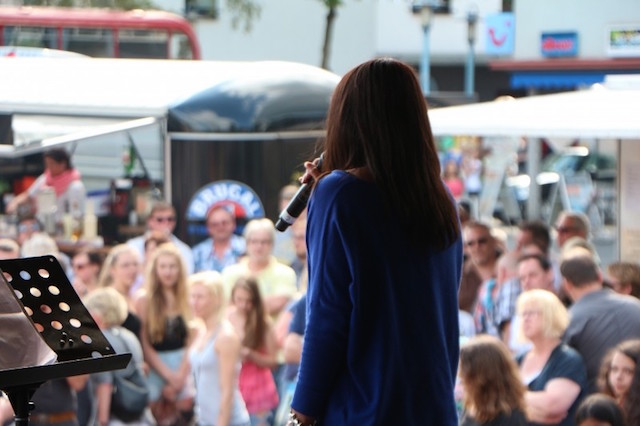 Client satisfaction is a major selling point in the event planning industry. Because it is service-based and generally used in special situations or to celebrate milestones, a fantastic experience throughout the process is generally expected. If your services went above and beyond, it's possible your client would be willing to share how you made his or her unique moment perfect
It's not necessary to require or offer deals in exchange for reviews (this can actually make the rating seem disingenuous), but politely asking customers to share their experiences on review sites can help increase your visibility.
People do most of their research online nowadays, and a major piece of that is finding out which businesses provide the best service and experience to their customers. In fact, according to a study by Moz, 67 percent of consumers are influenced by online reviews. That means once a client finds you, having a collection of positive reviews might make him or her choose you over another company.
Search engine marketing
Digital marketing has presented business owners with valuable tools that can have a serious impact on growth and acquiring the right customers. Take advantage of search engine marketing and optimization before your competitors, and watch your event-planning business grow.
[advertisement id="14424″]