Looking for a roundup of top social media tips and best practices? You're in the right place.
If you're a business owner today, then you're probably thinking about how to use social media marketing to expand your reach and grow your business. After all, there are more than 1.6 billion Facebook users and over 100 million active users on Instagram every month!
In fact, according to Pew Research, 74% of Facebook users visit the site daily, and 51% visit several times a day.
The only other platform we check as often is email — which we check 15 times a day (or whenever that ubiquitous little "bing" rattles our nearby smartphone).
We all use social media a bit differently for both personal and business use. To freshen up your social media marketing strategies for the new year, I've collected some social media tips from other business owners, founders and content marketing specialists.
15 social media tips and social media best practices
We're going to start with some social media best practices to keep in mind as you engage with your fans on Facebook, Instagram, Pinterest or wherever the people who love your products and services spend their time.
Then we'll dive into our top social media tips for the new year. You can click on the links below to jump ahead to specific tips.
Let's get going!
10 social media best practices
Before we head into the tips for the new year, let's do a quick review of the basics of an excellent social media strategy.
1. Make friends
Social media is still about people. No matter how much social media gurus talk about the algorithms, treat your business posts like you do your personal posts by being authentic, helpful and considerate.
2. Highlight and introduce others
There is a special grace to bringing others forward — a confidence and a passion for sharing.
3. Give credit where credit is due
Just because it's available on social media, doesn't mean it's up for grabs. Don't steal content that belongs to someone else. Credit. Share links.
4. Practice restraint
You don't have to post 10 times a day to get attention. High-quality posts just once or twice a day is enough to attract and engage your audience.
5. Be respectful
Your social media content is out there for the world to see, so be sure you're proud of what you're sharing. This goes for your original content as well as how you engage in conversation with your customers and community.
6. Be accurate
Your posts can help build credibility. Be sure to check your facts, spelling and grammar.
7. Be professional
Each time you post, you're representing your brand. If you wouldn't say it (or do it) at a networking function, then don't say it on social media.
8. Be valuable
Provide useful information in your posts, such as links to related articles and videos. Serve up content with some substance. This will help establish your credibility as a valuable resource within your industry.
9. Post with purpose
Don't just post on social media because it's on the schedule. Your posts should educate or entertain your followers — or better yet, both!
10. Be open and responsive
Invite your followers to respond to your posts and engage in open dialogue when they do.
Related: A beginner's guide to social media for small business
Social media tips for the new year
Now let's turn to other entrepreneurs and social media experts to learn their top social media tips for business in the upcoming year.
1. Share customer successes
Our first tip comes from launch strategist and copy expert Katie Momo, who says:
"Celebrate your people! When your client or customer has a win, celebrate their success on social. Tell a quick 'before and after' story so people can see the transformation you helped them achieve."
"It's the best of all worlds," she adds. "It feels extremely organic, gives people something they'll actually read (because it doesn't feel promotional), while powerfully seeding what great results you get for your clients. (Don't be surprised if you get messages sliding into your DMs from people asking how they can work with you!)"
Celebrating your people captures the imagination of your followers, giving them a story to picture themselves in.
Plus, it's a story when the customers win — and we all appreciate those.
2. Leverage user-generated content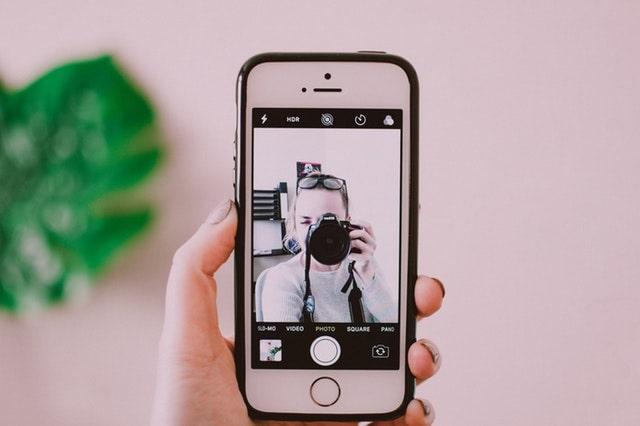 While you're celebrating your people, you can also leverage user-generated content as part of your social media strategy, as Mohsin Ansari, from Troop Messenger suggests:
"Building brand awareness? Use UGC (user-generated content). UGC is a great indicator that customers love your brand. Millennials consider brands that they feel are trustworthy and authentic. It establishes the credibility of your brand as a go-to place.
"Real people are posting about their experiences with the brand. For the prospect, this signals that the brand is authentic."
"The pictures and videos all show the level of ease and comfort people experience with the brand. This builds trust and authenticity that establishes your brand's place in customers' hearts."
Related: What is user-generated content and can it help your business?
3. Align with your customers
While social media as a whole attracts billions of people from every demographic and can target virtually any niche, it also allows you to work with the people who are your ideal clients.
That's precisely what Ali Daniel, business coach and founder of Punch Drunk Soul and Path to Freedom – Coach Accelerator focuses on with her tip:
"The secret to using social media for business successfully is focusing on the small pond that you're creating and not trying to migrate to a bigger lake to fish from."
"Focus on your small audience and take the time to connect with each person who engages with you — a like, a follow, a story view — on a personal level by reaching out and truly getting to know them and their struggles.
"If you focus on truly connecting and engaging with the audience you currently have, you won't need thousands of followers to have a thriving business, but it will still grow through word of mouth."
With a small, focused social media following, you can foster closer relationships with your community and get an even better ROI as your community grows over time.
4. Focus on a target client
Andriy Haydash, a WordPress consultant, agrees that focusing on a target client is key.
"When it comes to social media marketing, the most important thing is knowing your ideal client. The better you know your audience — their needs, pains and desires — the better. Being specific about who you work with will enable you to skyrocket your marketing.
"First of all, it will be much easier to create marketing pieces since you know what they need. This is because you know what questions and concerns they have.
"Secondly, it will be more obvious which social network you should pick. For example, if you're selling to CEOs of big companies, LinkedIn is probably going to be much better than Instagram. Knowing your target audience and niching down is probably the best thing you can do to boost your marketing efforts, especially if you don't have much time and money."
Related: What is hypertargeting and how can you use it to grow your business?
5. Don't use social media to replace a website
This tip from Allison Chaney from Boot Camp Digital is near and dear to my heart, as it's a key tenant in my book Minimum Viable Marketing.
"My tip is: A Facebook page is not a substitute for a website."
"I see this happen all the time. Small business owners often don't have a lot of capital to start with, so they cut corners wherever they can — and many times, it's the website. They look at the price tag on a website vs. a free Facebook page and opt for the free route. Unfortunately, Facebook (or any social media for that matter) is not a substitute for a website.
"When users search for your company name, you lose credibility instantly if you only have a social media presence but no website. Real businesses have websites. Period."
"Use social media to get attention and drive interest and direct them to your website to learn more."
6. Work with micro-influencers
Social media was created to help us connect with others — originally, our friends and loved ones — but that's clearly expanded to include celebrities and influencers alike. Marci Brennan, of Past Present Pix encourages small business owners to work with micro-influencers.
"Micro-influencers seem to be getting more traction now. I believe their appeal is due to their smaller audience and ability to interact on a more personal level (Brian Clark also discusses this trend in a recent podcast).
"Micros are seen as more authentic and appeal to specific niches, which is where we as small business owners should be focusing our attention anyway.
"So a relationship with a micro makes good business sense and is not out of reach for many of us with limited marketing budgets. And many of them are on all of the social media platforms. So take your pick!"
Related: Why your business should be working with influencers
7. Cross-promote and focus on SEO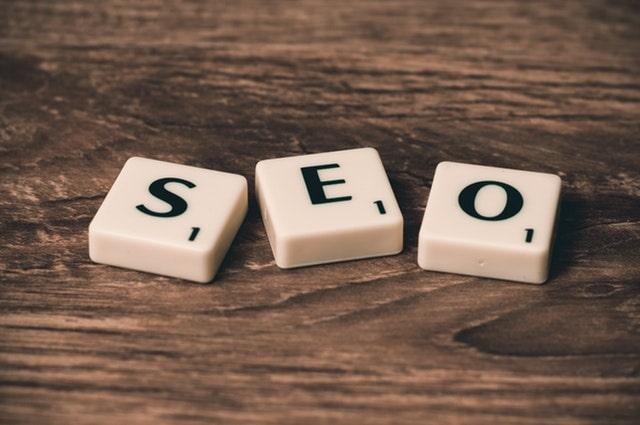 Micro-influencers aren't the only way to expand your reach. As Irinia Weber from SE Ranking shares, collaboration should be part of your social media strategy for the new year:
"Creating the most mind-blowing, quality content is important, but promotion is key to your entire social media strategy. If nobody gets eyes on it, you won't see good results."
"To do that, you can collaborate with influencers and bloggers in your niche, cross-promote between your social media accounts, promote your posts on Facebook or Instagram, or create a social media contest that makes people follow and interact with you.
"Don't forget to take an SEO-driven approach to all posts you publish on social media."
Related: Avoid these niche SEO mistakes to win more local customers
8. Start with Instagram
If you're not already using social media to promote your business and connect with your customers, then it may seem daunting to choose a platform. Hugh Beaulac, content strategist and social media marketing manager at MC2, has a recommendation for where to start.
"It's no doubt that social media platforms have great potential for both big and small brands. However, if you're a small business owner, it can be daunting to build a strong social media presence on all platforms."
"If you're going to start with one platform, make it Instagram."
"Why? Instagram is a visual platform with over 1 billion active users and it is one of the fastest-growing social media networks with the most engaged database.
"Simply put, it's a perfect place to showcase your products and interact with your target audience, especially if you pay close attention to Instagram aesthetics as Notte Jewelry does it. Since 65% of people are visual learners, having an appealing Instagram feed is a great way to stand out from the crowd of your competitors even if you're a small brand.
"After all, Instagram has many cost-effective opportunities for emerging brands for business promotion."
9. Consider TikTok
Of course, you may also just be looking to expand your social media presence this year. In that case, Manvi Agarwal at SocialPilot.co has a tip for you:
"If you haven't explored TikTok yet, you are missing out on some great audience reach. TikTok has become a sensational social media network in less than a year. Users spend 61-plus minutes on TikTok per day, which is way more than Facebook at 38 minutes spent per day.
"The algorithm isn't very difficult to crack to get yourself noticed here, yet! So exploring TikTok in 2020 can turn out to be a great step toward expanding brand reach."
10. Aim for 10K Instagram followers
If adding a new platform isn't on your radar, you can also make your existing profiles more accessible and farther reaching, like with this social media tip from Adam Hempenstall from Better Proposals.
"My best tip for winning with social media in 2020 is to try as hard as possible to get over 10k Instagram followers.
"Once you pass this number, you get to use the 'swipe up' feature for your Instagram profile. That way, you can share links in an easier way, instead of forcing people to go to your profile and bio.
"It places more trust in your brand and profile as well, since this is a feature that has to be earned and not bought."
Related: 4 ways to get more Instagram followers
11. Focus on exclusivity
With so much noise on social media, it can be challenging to stand out in someone's feed, whether you're doing organic posts or paid ads. To get above the noise, you need to focus on how to create the most engaging content for your audience.
"I recommend creating posts that emphasize exclusivity. Behind-the-scenes material and sneak peeks of upcoming releases or new items in stock are great ways to give followers a glimpse at the human side of your business.
"I don't need to mention the growth of video across SoMe channels, so short clips with dialogue from your employees are going to be an effective way to engage and build audiences in 2020," shares Ben Culpin from WakeUpData.
12. Include interactive content
While we've all done the "mindless scroll" on social media, one of the best ways to slow down the scroll is through interactive content, like Iris De Geest, from Survey Anyplace suggests.
"I recommend including interactive content in your social media strategy. People love it when you're interested in them. It makes them feel more engaged," she says.
"Asking questions is not only a way to show you care in real-life conversations. You can also put it into practice on social media. Because what's more social than interacting with one another?"
"So I suggest using polls! Especially Twitter makes it very easy to get started. On Facebook and LinkedIn, it's currently more difficult to create a poll, but there are ways to work around that!"
13. Repurpose existing content
Like most of us, Sara McGuire from Venngage infographic maker knows the struggles of finding the time to create the content needed to keep your social media queues full.
"When you're a small team with limited resources, creating social media content can be time-consuming. That's why you can get more bang for your buck by repurposing content you already have.
"For example, look at one of your top-performing blog posts and see what tips, quotes and images you can turn into a social media graphic. You're probably already sitting on a gold mine of share-worthy content."
14. Experiment with different formats
While you're digging gold nuggets out of your content archives to repurpose, you can also think about which new formats you use. As Casmir Rajnerowicz of Tidio points out, different formats, especially graphics and videos, can increase your engagement.
"One of the most important things to realize in 2020 is that social media are now less social than ever. Facebook and LinkedIn still try to be community-oriented, true. But the enormous popularity of Instagram, Snapchat and TikTok is the result of their entertainment value alone.
"To keep up with this trend, the algorithms of all social media favor images and short videos."
"This type of content, if done right, is more engaging."
"Now, it is also prioritized by the platforms. In 2018 we got 51% more organic reach from videos and 'photos' than regular posts with links (which still have images), but in the second half of 2019, it was 96% already."
15. Maximize live video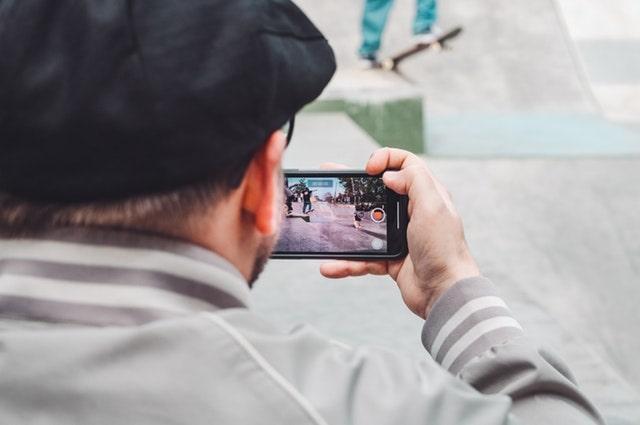 And speaking of trying new formats, Carsten Schaefer from wants to make sure you include live video as part of your new social media strategy.
While this may feel a bit unnerving if you've relied on reshoots and editing to make your videos Oscar-worthy, there's an authenticity and humanness with live video that helps you connect with your customers better than ever before.
"The best social media tip that I can give you for 2020 is to use live video as much as possible. In terms of ROI, it's incredible because all you need is a phone with a camera and an internet connection, and you're good to go," he says.
"No matter the industry or niche, we've found that people love live videos because they are raw, unedited and genuine."
"You show your customers the real you, without editing, fancy effects or scripts. Due to their authentic feel and unpredictability, they're one of the best tools that you can use across different platforms since most social media networks today support live videos."
Consistency is key in social media strategy
No matter where you are in your social media marketing journey, there's one social media tip that's not new for the upcoming year:
Consistency helps you show up in the news feed more often and builds trust with your customers.
If you've ever visited a social media profile of a business only to notice it hasn't been updated since 2017, you probably remember asking yourself, "Are they still in business?"
To build consistency, you have to be honest about how much time and money you're willing to invest as part of building your social media strategy. Then select platforms and formats that align with that investment.
You don't have to be on every platform 10 times a day to be successful — consistency and connection with your audience are essential.
Need help managing your social media presence? GoDaddy Social has you covered.
This article includes content originally published on the GoDaddy blog by the following authors: Andrea Rowland and Elke Govertsen.